Kavanaugh's 1983 Yearbook Released, Suggests 'FFFFFF' And 'Devil's Triangle' Meant What He Said
Chris Menahan
InformationLiberation
Oct. 03, 2018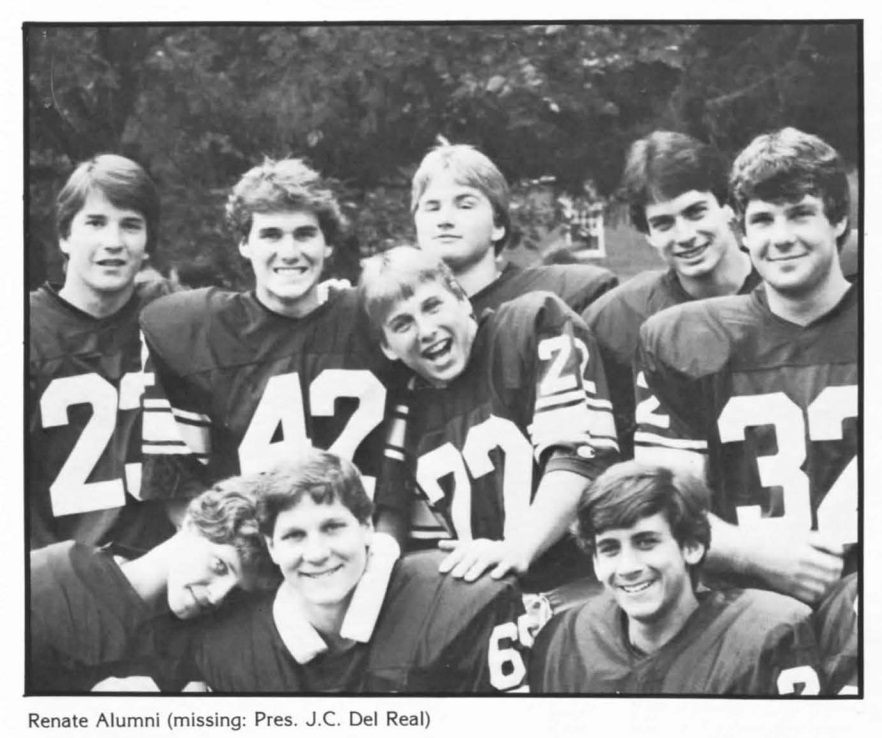 A copy of Brett Kavanaugh's 1983 Georgetown Preparatory School yearbook was released Wednesday on the Internet Archive and it appears to bolster the claims he made during his testimony to the Senate Judiciary Committee last week.

The yearbook shows tons of uses of repeated Fs by a plurality of students at various lengths. One student says "FFFFreshman," another says "FFFFFairffffffield" and so on.

This undermines Michael Avenatti's ridiculous claim that Kavanaugh's usage of the term "FFFFFFFourth of July" stands for, "Find them, French them, Feel them, Finger them, F*** them, Forget them," and backs up Kavanaugh's claim it was just riffing on a friend's stuttering.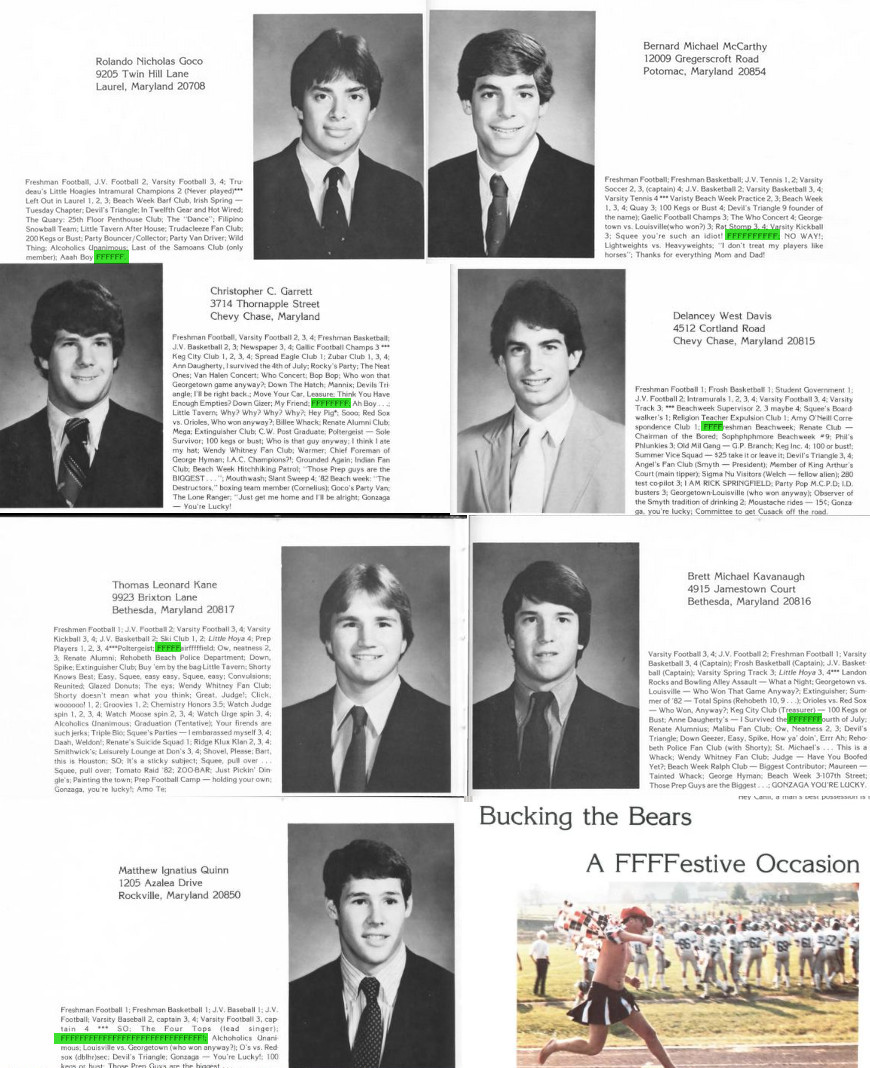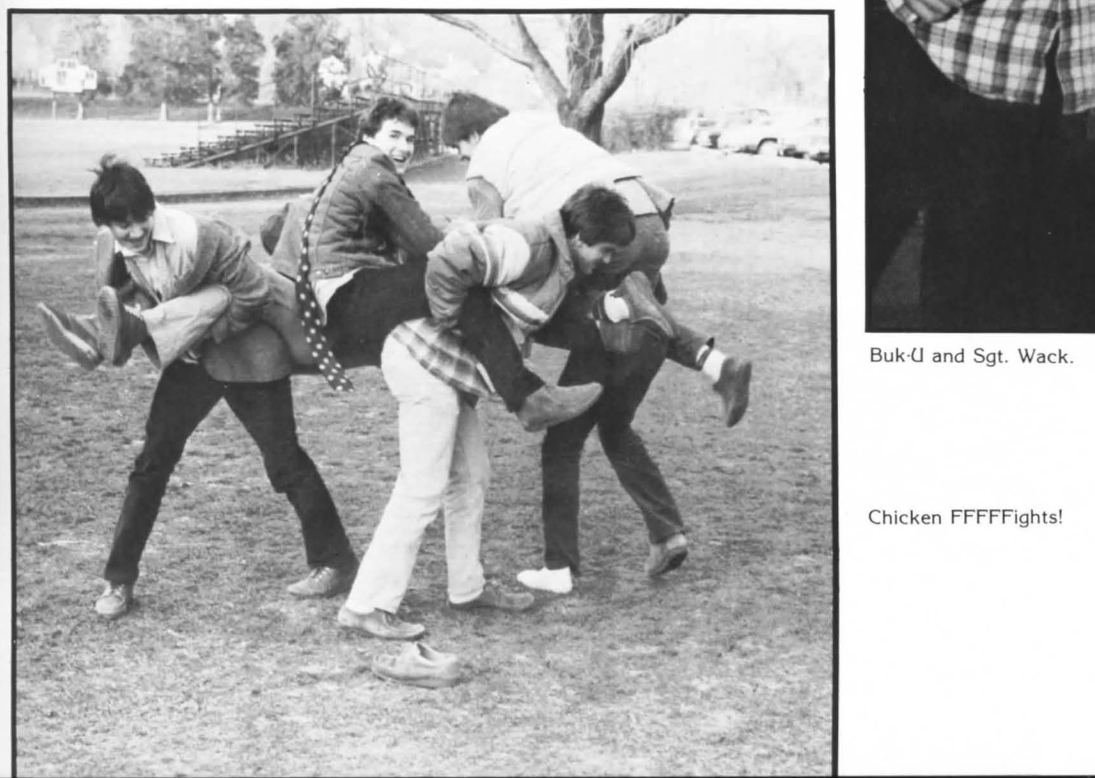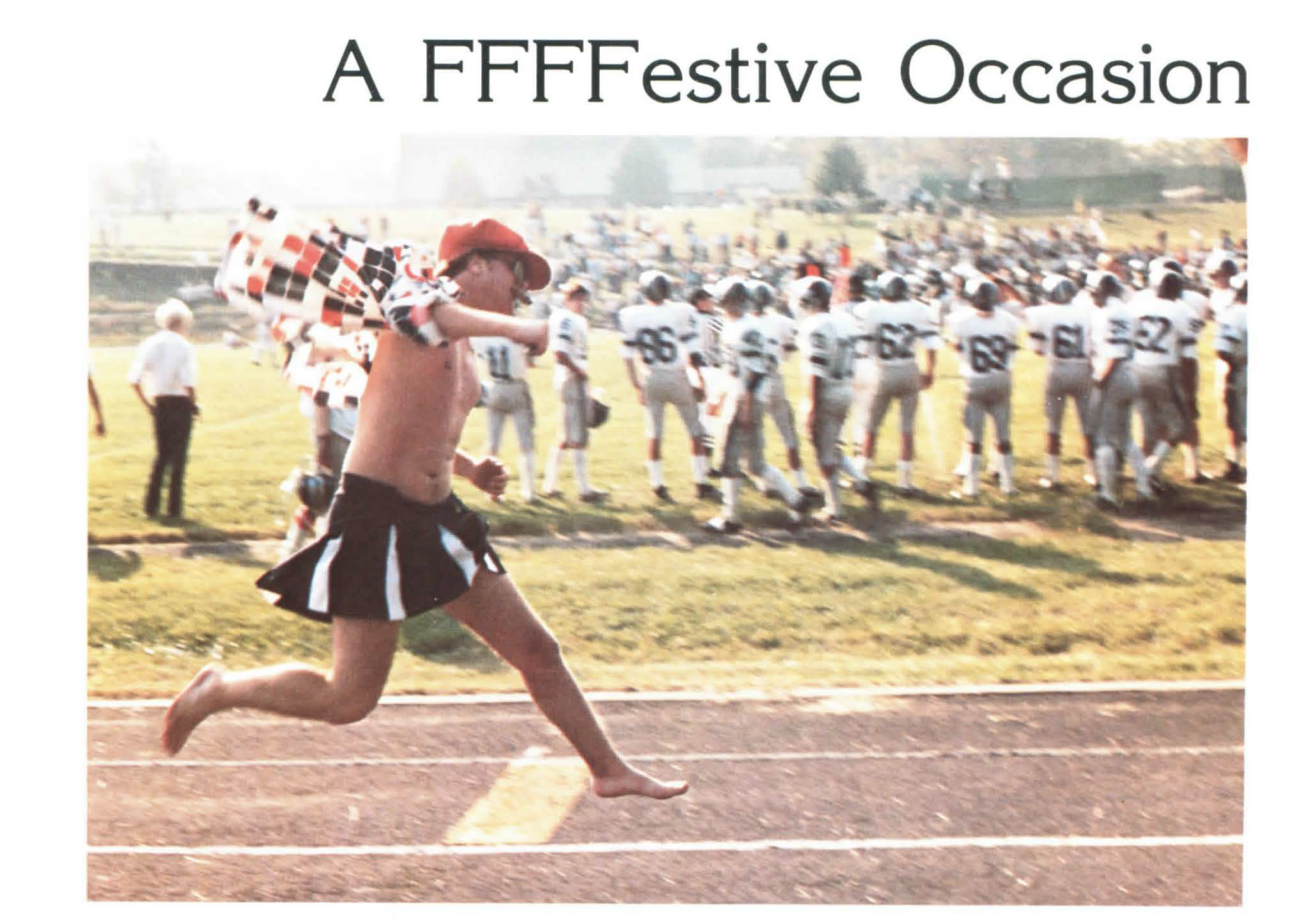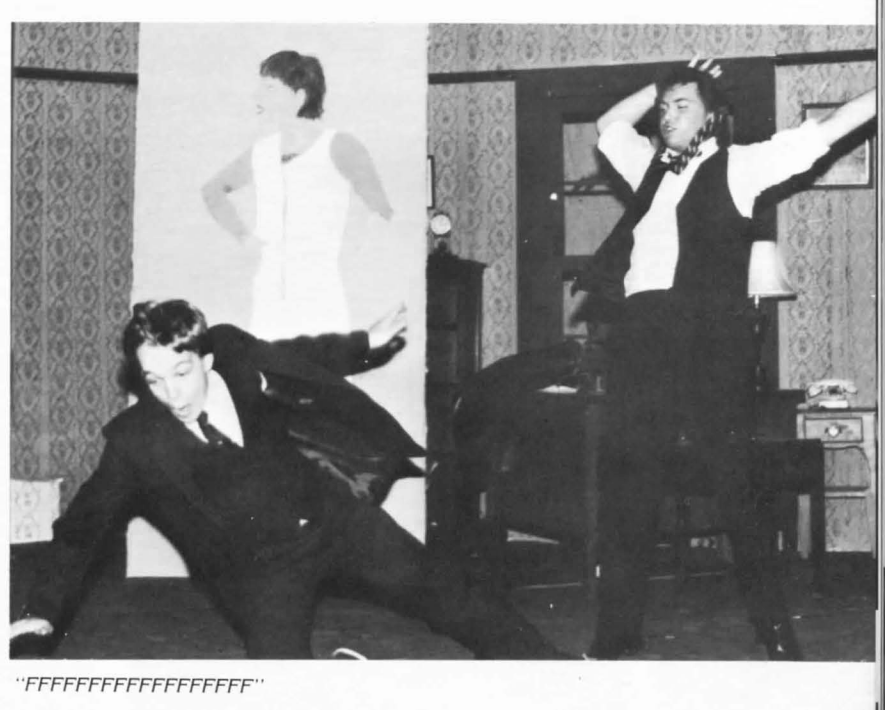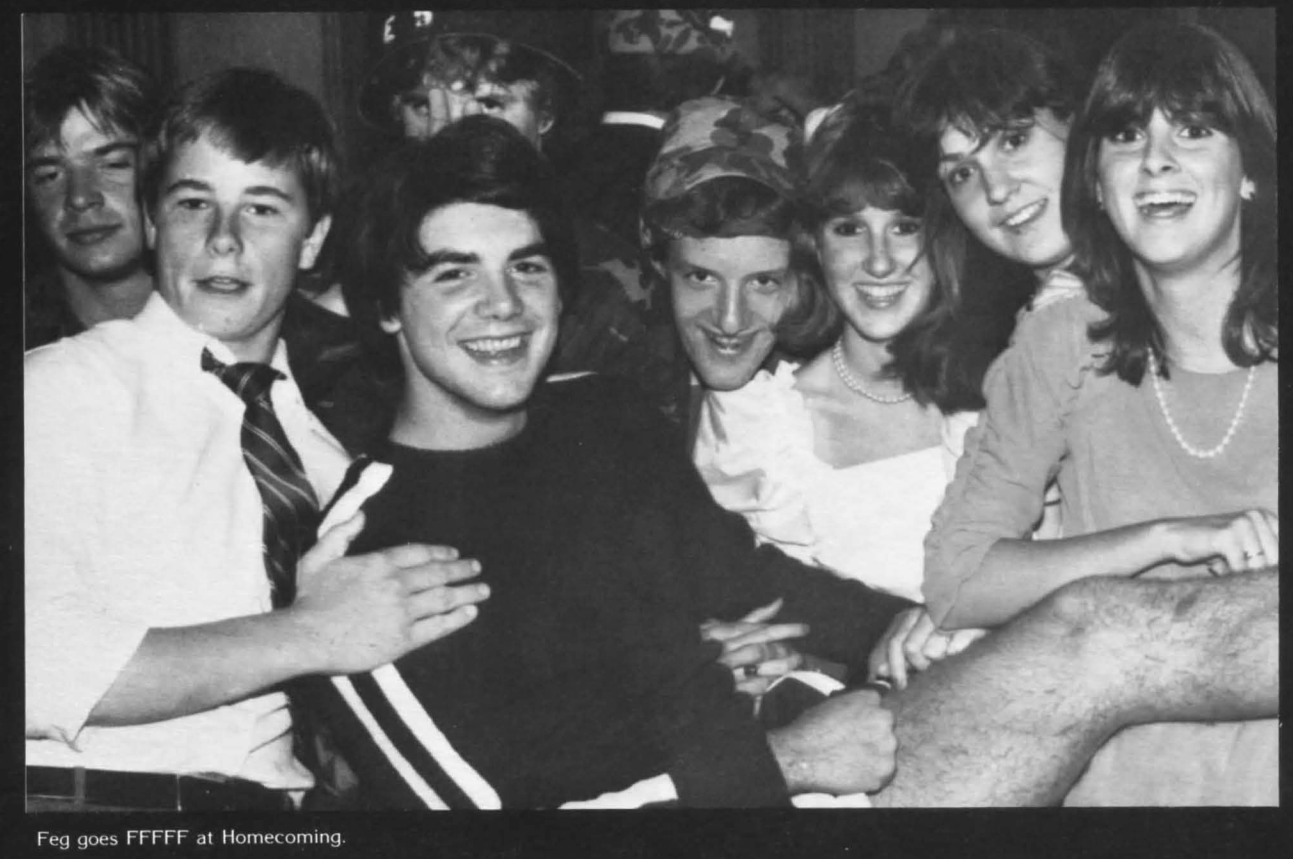 The term "Devil's Triangle" -- which we've been told is some sort of code for gang rape -- is also used by tons of other students, frequently in reference to drinking beer. Kavanaugh said during his testimony that it was a reference to a drinking game like "quarters."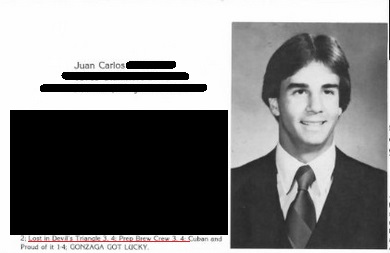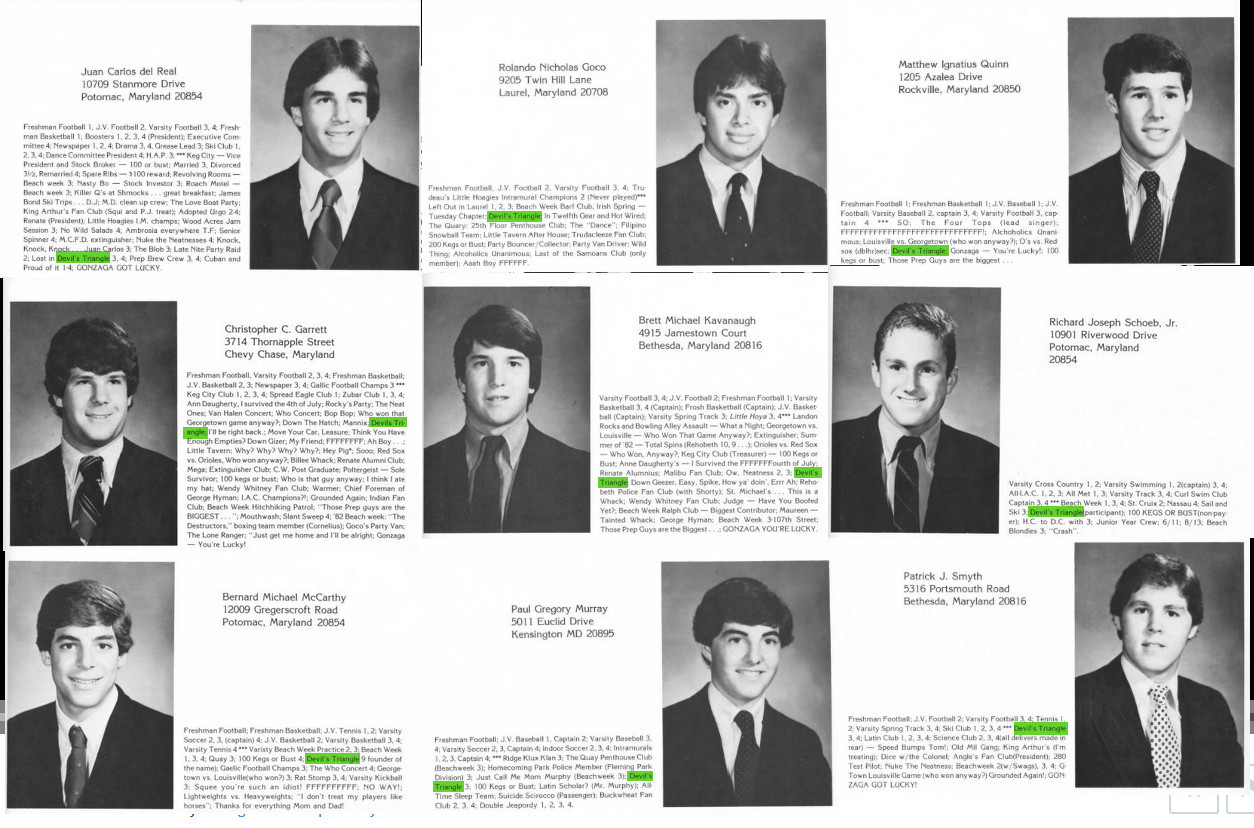 According to Democrats, we're supposed to believe every last one of these boys were openly bragging about being part of a gang of gang-rapists rather than merely mentioning a drinking game.



UPDATE:



Follow InformationLiberation on Twitter, Facebook, Gab and Minds.