Kavanaugh Accuser's Schoolmate: 'That It Happened or Not, I Have No Idea'
Chris Menahan
InformationLiberation
Sep. 20, 2018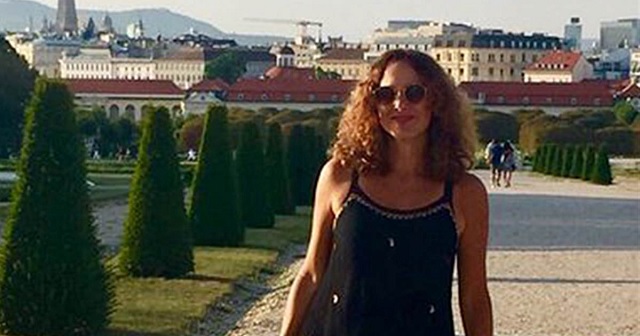 Christine Blasey Ford's schoolmate Cristina King Miranda has changed her story once again and appears to have recanted on her claim that she "unearthed memories" about how "many of us" heard about the alleged Kavanaugh incident "in school."

The MSM ran with the story despite Ford herself saying she never told anyone "in any detail" about the alleged incident until 2012.

From NPR, "Kavanaugh Accuser's Classmate: 'That It Happened Or Not, I Have No Idea' ":

A former classmate of Christine Blasey Ford tells NPR that she does not know if an alleged sexual assault by Supreme Court nominee Brett Kavanaugh took place as she first suggested on social media.

"That it happened or not, I have no idea," Cristina King Miranda told NPR's Nina Totenberg. "I can't say that it did or didn't."

That's different from what Miranda wrote Wednesday in a now-deleted Facebook post that stated definitively, "The incident DID happen, many of us heard about it in school."
Note: King was not a "classmate" as NPR claims, but a schoolmate. She was not in the same classes as her but attended the same school.
[...]Miranda's new comments are a significant development in what remains a largely "she said, he said" account of events between Ford and Kavanaugh.

"In my [Facebook] post, I was empowered and I was sure it probably did [happen]," Miranda told NPR. "I had no idea that I would now have to go to the specifics and defend it before 50 cable channels and have my face spread all over MSNBC news and Twitter."
Throwing around false accusations based off "unearthed memories" to tell every liberal in America what they want to hear is "empowering."

Actually having to provide evidence, on the other hand, is a total bummer.

We're living through a tragic comedy.



Follow InformationLiberation on Twitter, Facebook, Gab and Minds.