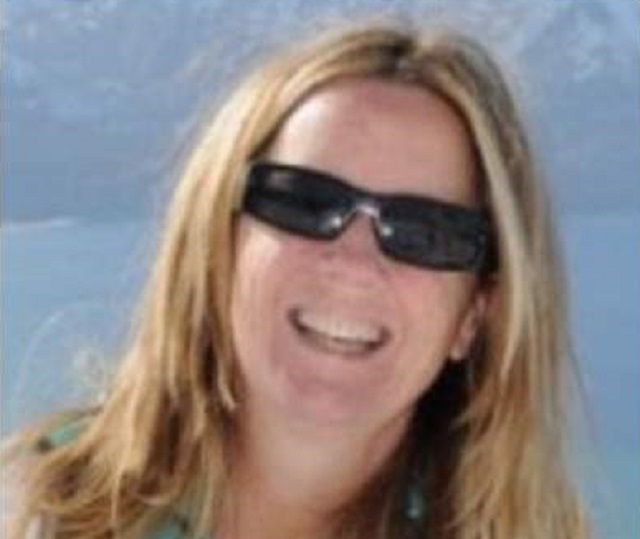 Judge Brett Kavanaugh accuser Christine Blasey Ford is an anti-Trump professor at Palo Alto University who recently signed onto a letter attacking Trump's border policies, donated to Democrats and the Democratic National Committee and wore a "brain" pussy hat to a January 2017 Women's March.

From Breitbart:

The woman accusing President Trump's United States Supreme Court nominee Brett Kavanaugh of a "rape attempt" when the two were in high school previously signed a letter fighting Trump's "Zero Tolerance" policy at the U.S.-Mexico border.

The American Civil Liberties Union (ACLU)—an open borders advocacy organization—letter was written and sent to Department of Homeland Security (DHS) Secretary Kirstjen Nielsen and Attorney General Jeff Sessions in June.

Christine Blasey Ford, a psychology professor, signed the ACLU letter as "Christine Blasey Ph.D. Psychologist," signing off on statements that accused Trump of using southern border enforcement to "traumatize children" and claimed the Zero Tolerance policy was "violating fundamental human rights."

[...]The ACLU letter, signed by Blasey, demanded the Trump administration stop the border enforcement policy, claiming the enforcement measure was an "intentional infliction of pain on children," calling it "inhumane."
The San Jose Mercury News quoted Christine Blasey Ford in April 2017 as attending an anti-Trump Women's March:

"It's a science party!" said biostatistician Christine Blasey, of Palo Alto, who will wear an elaborately knitted cap of the human brain — yarn turned into a supersized cerebral cortex — inspired by the "pussy hats" donned during the Women's Marches. "Getting introverted people to the march — that's huge," [Blasey] laughed.
The article features a picture of the "brain" pussy hats along with a caption which reads: "Pleasanton knitter Eilene Cross made 'brain caps' for the upcoming March for Science, to be worn by friend Christine Blasey of Palo Alto."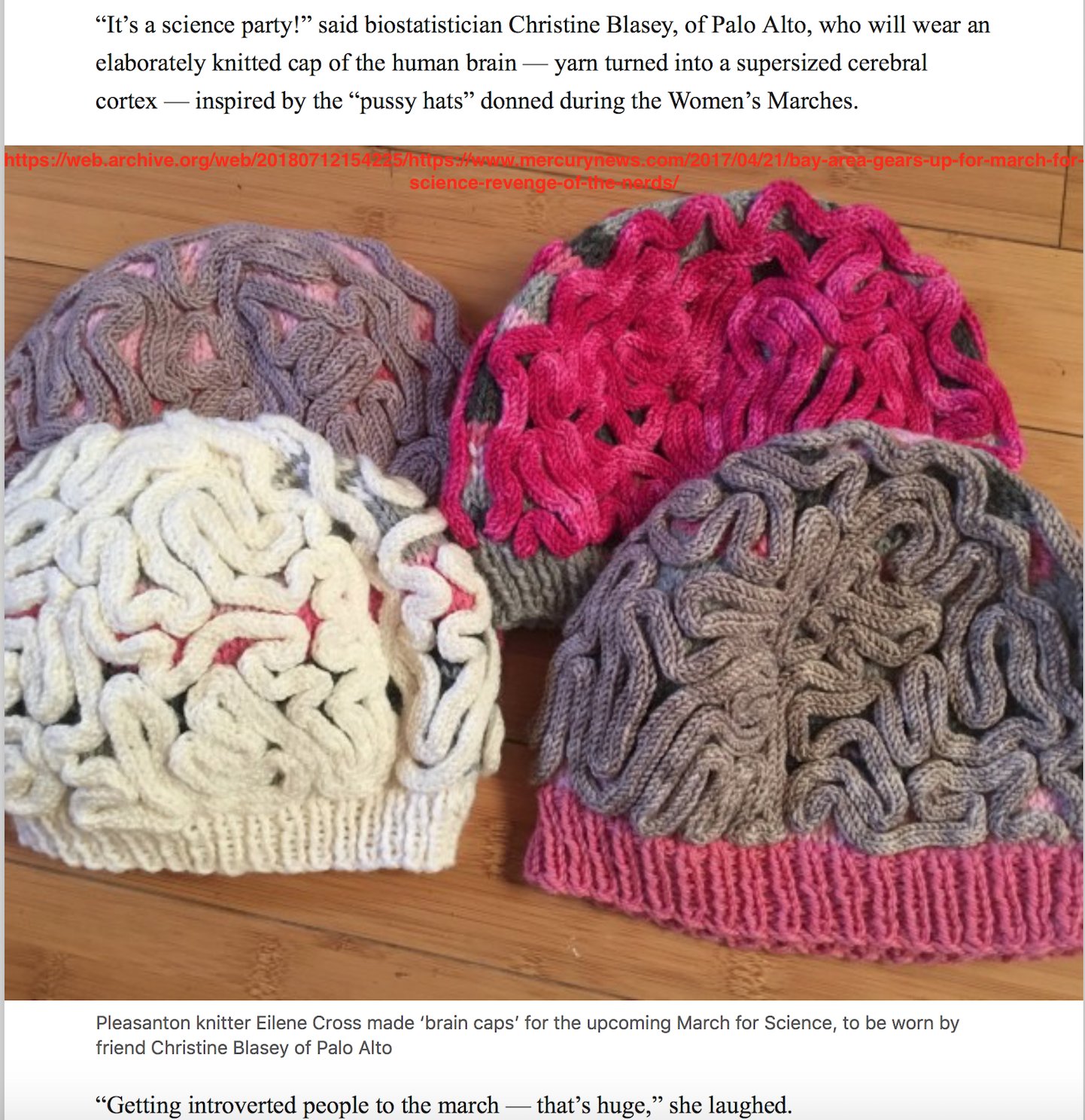 Public records show Christine Blasey Ford gave small donations to the Democratic National Committee, Democratic Congressional Campaign Committee and Friends Of Bernie Sanders.


Ford also reportedly purged all her social media accounts before going public.

Chuck Grassley laid out what a fraud this all is in a letter on Sunday where he said he's not delaying a vote on Kavanaugh scheduled for Thursday:

"It's disturbing that these uncorroborated allegations from more than 35 years ago, during high school, would surface on the eve of a committee vote after Democrats sat on them since July. If Ranking Member Feinstein and other Committee Democrats took this claim seriously, they should have brought it to the full Committee's attention much earlier. Instead, they said nothing during two joint phone calls with the nominee in August, four days of lengthy public hearings, a closed session for all committee members with the nominee where sensitive topics can be discussed and in more than 1,300 written questions," Grassley's office released in a statement Sunday afternoon. "Sixty-five senators met individually with Judge Kavanaugh during a nearly two-month period before the hearing began, yet Feinstein didn't share this with her colleagues ahead of many of those discussions."

"It raises a lot of questions about Democrats' tactics and motives to bring this to the rest of the committee's attention only now rather than during these many steps along the way. Senator Feinstein should publicly release the letter she received back in July so that everyone can know what she's known for weeks," the statement continues. "Judge Kavanaugh's background has been thoroughly vetted by the FBI on six different occasions throughout his decades of public service, and no such allegation ever surfaced. Furthermore Judge Kavanaugh and others alleged to have been involved have unequivocally denied these claims from their high school days. The Committee has received letter after letter from those who've known judge Kavanaugh personally and professionally, including 65 women who've known him since high school, speaking to his impeccable character and respect for others, especially women."
This hit job could not be any more obvious.

There is no low Democrats will not stoop to in order to seize power.

Republican turncoat Jeff Flake on Sunday called for the vote to be delayed:


The depravity of Democrats and the cowardliness of Republicans like Jeff Flake is beyond imagination.

Follow InformationLiberation on Twitter, Facebook, Gab and Minds.