Creepy Porn Lawyer Avenatti Demands Tucker Tell Him If He Watches Porn
Chris Menahan
InformationLiberation
Sep. 13, 2018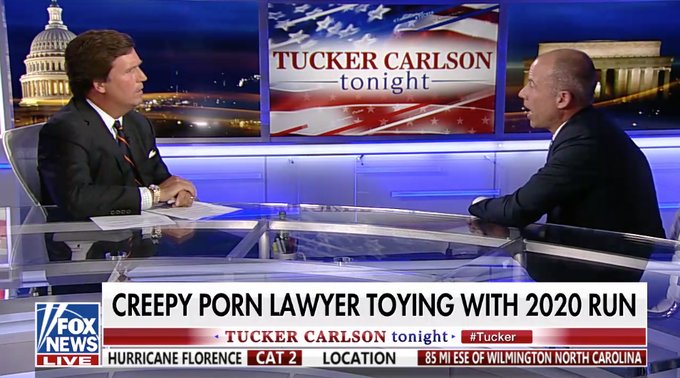 They don't call him "creepy porn lawyer" for nothing, folks!

Fox News host Tucker Carlson took on Stormy Daniels' lawyer Michael Avenatti in a wild debate on Thursday night.

The interview started with Carlson asking Avenatti to justify a few of his hysterical public statements and ended with Avenatti repeatedly saying, "When's the last time you viewed porn?"



Apparently, Avenatti believes that if Tucker has ever viewed porn that means he's not allowed to criticize him.


This is who the Democrats want for president in 2020!


Follow InformationLiberation on Twitter, Facebook, Gab and Minds.