Trump Orders State Dept to 'Closely Study' South Africa's Killing of White Farmers, Seizing of Land
Chris Menahan
InformationLiberation
Aug. 22, 2018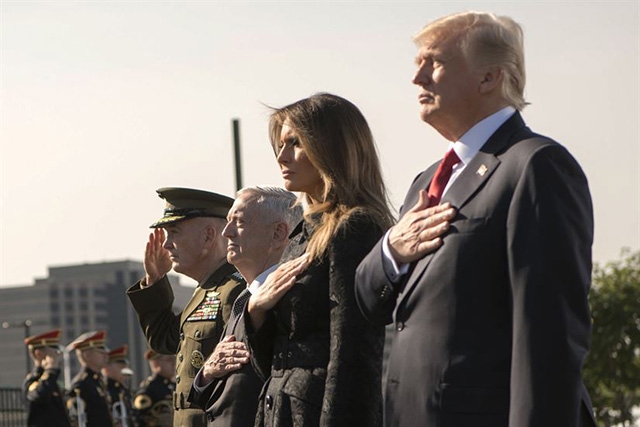 President Donald Trump on Wednesday night ordered the State Department to "closely study" the "large scale killing" of white farmers and the seizing of their lands in South Africa after Tucker Carlson blasted the State Department for going along with the theft.

Trump tweeted: "I have asked Secretary of State @SecPompeo to closely study the South Africa land and farm seizures and expropriations and the large scale killing of farmers. 'South African Government is now seizing land from white farmers.' @TuckerCarlson @FoxNews."


President Trump no doubt caught Tucker Carlson's shocking report on the seizures just hours before:



White farmers in South Africa have been subject to what many have called a genocide:



Even though whites makes up a tiny, persecuted minority in South Africa, they're given zero special protections and are instead having their rights trampled on.



The newly elected president has moved to seize much of their farms and land, with many saying he's doing it to appease the radical left which is quickly gaining power and popular support.

The head of the radical left is communist Julius Malema, the leader of South Africa's Economic Freedom Fighters, who has repeatedly called for white genocide.



He's been arrested for singing "Kill the Boer (white South Africans)" at his rallies.



In January, his followers staged riots and destroyed H&M stores across the country over a "racist" hoodie sold in their stores.


In March, Malema told a large crowd of followers, "we are cutting the throat of whiteness."



In March, Malema tweeted, "you are going white man" and said he has "no sympathy for whiteness" and "it feels so good for a black child to determine the future of the white one."



Whites voted to end the apartheid system in South Africa in 1992. They ended the apartheid system only with the explicit constitutional guarantee that their land would never be stolen, but now that they've become a small minority with rapidly dwindling political power that's all gone out the window.

The reason whites own a significant amount of farmland is because they colonized it and built it from nothing starting in the 1600's. They literally "drained the swamps" covering many parts of South Africa and built giant farms in their place.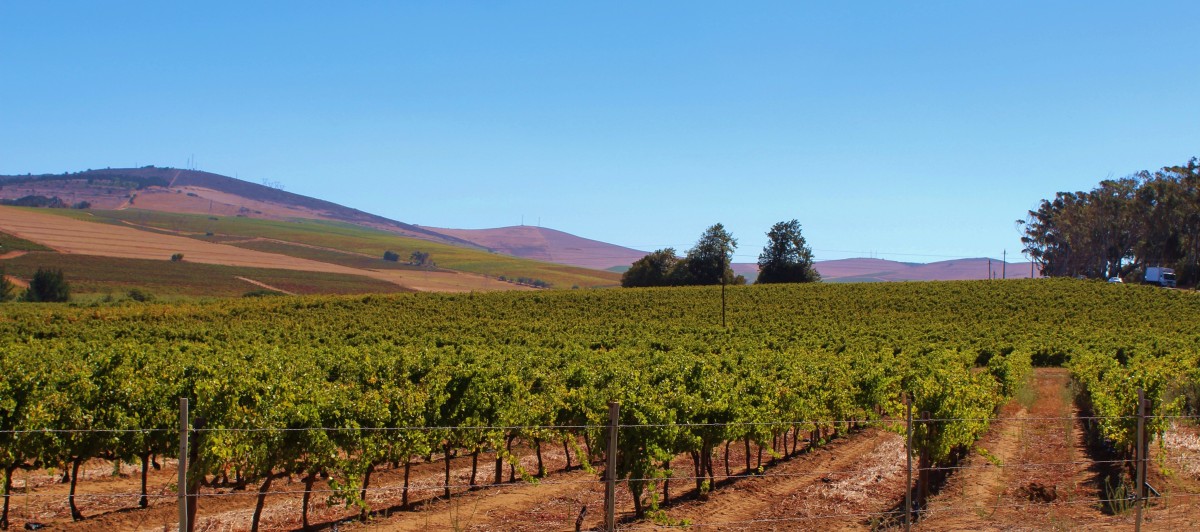 The continent of Africa is absolutely massive and has no shortage of natural resources. According to the former president of Nigeria, "Africa has around 600 million hectares of uncultivated arable land, roughly 60 percent of the global total."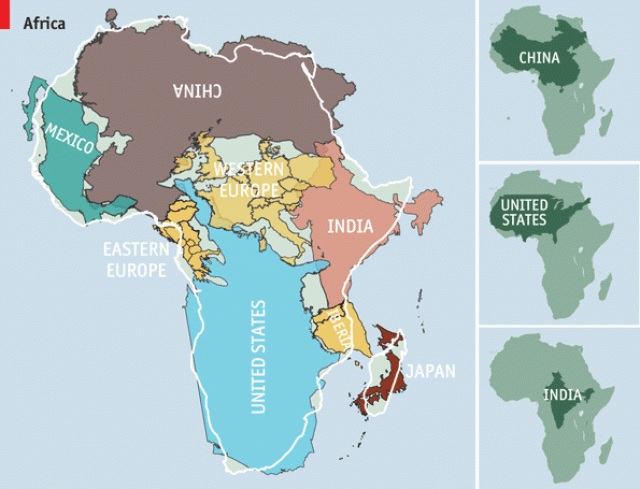 Despite being "colonial oppressors," millions of Africans from all over the continent eventually moved to the whites' prosperous colonies in South Africa to share in the bounty they created.

We've already seen what happened in Zimbabwe after Robert Mugabe and his goons moved to steal white people's land: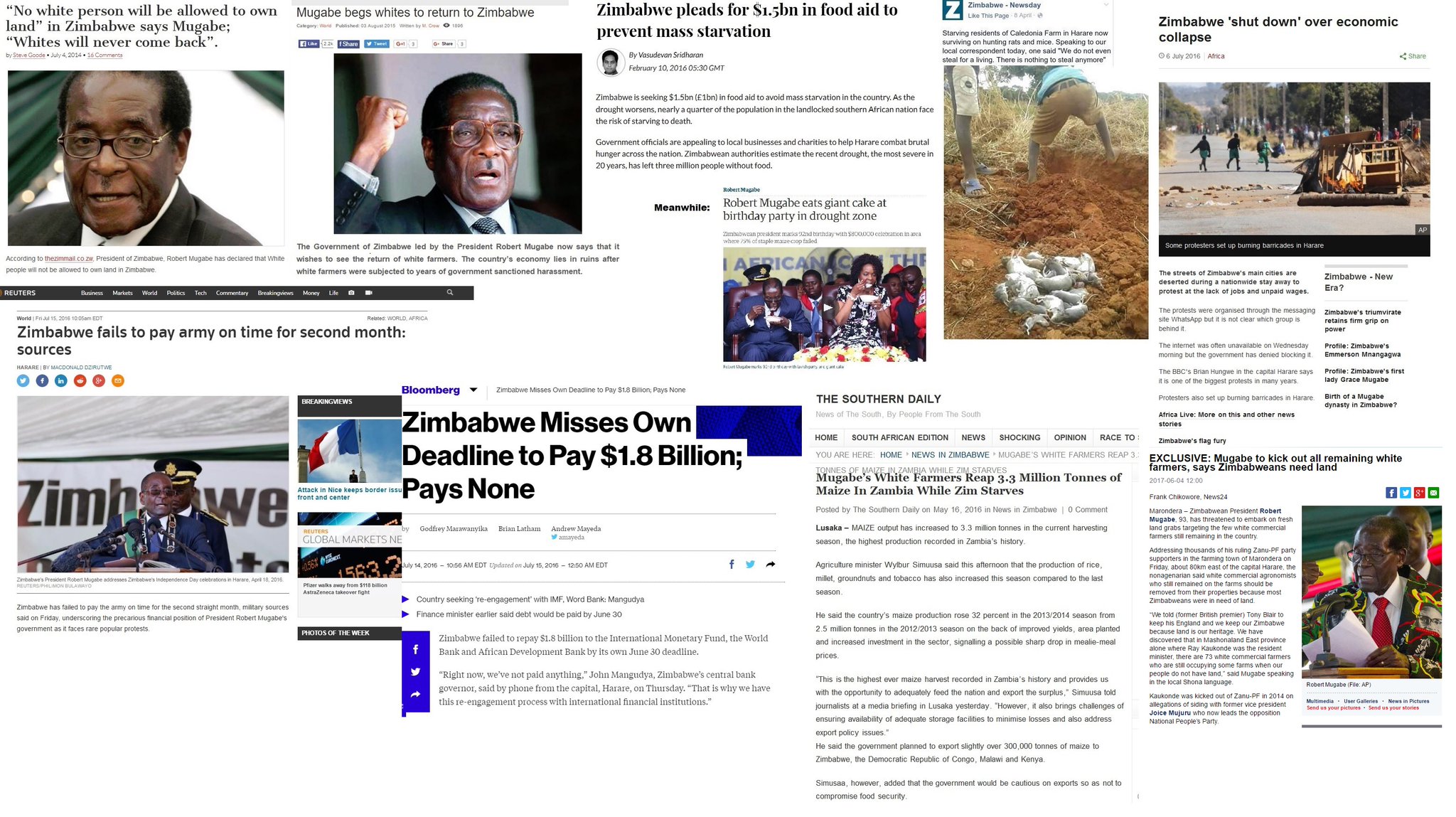 Mugabe was ousted in late 2017 and the nation finally changed course. As I reported in December 2017, white farmers were greeted with tears of joy by Africans as they returned to their land which had been seized by Mugabe's goons.


South Africa is now moving to repeat the same mistake and the leaders of the West have been mostly silent or gone along with the theft -- that is, until now.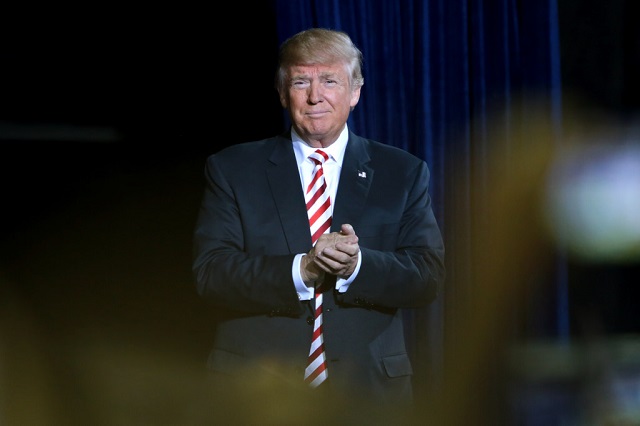 Follow InformationLiberation on Twitter, Facebook, Gab and Minds.