Cohen Lawyer Laughed At, Booed After Pitching $500k GoFundMe to Megyn Kelly Audience
Chris Menahan
InformationLiberation
Aug. 22, 2018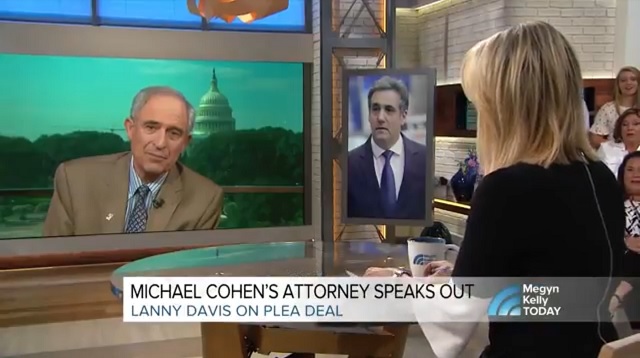 Michael Cohen's lawyer Lanny Davis was laughed at and booed by Megyn Kelly's audience on Wednesday after asking viewers to pitch in on Michael Cohen's $500,000 GoFundMe campaign.

From Mediaite:

"Could I take one opportunity to remind everyone that Michael Cohen has suffered a tragic and difficult experience with his family," Davis said. "He's without resources, and we've set up a website called michaelcohentruth.com, that we're hoping that he will get some help from the American people so he can continue to tell the truth."

The audience straight up laughed at Davis's plea for cash.

"I don't know if they're ready to donate, Lanny," host Megyn Kelly said.

But that didn't stop the attorney from trying to get in the pockets of those watching at home.

"I would say the reaction of your audience may be they are not as interested in getting the truth out about Donald Trump as many other people in the country," Davis said. "Approximately 60 percent of the country would not have the reaction of your audience."

This last comment brought murmurs and boos from a clearly skeptical crowd.
Cohen, who Davis says is "without resources," purchased a $6.7 million apartment in New York City just last month:


Everything this crook says should be taken with a massive grain of salt.

Davis and Cohen have so far managed to raise almost $50,000 off of the gullible idiots of The Resistance™.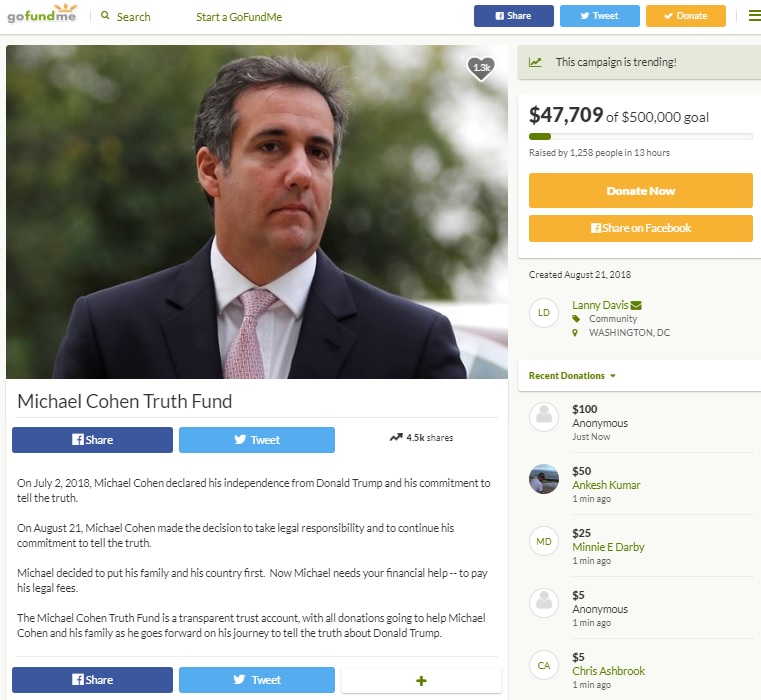 Follow InformationLiberation on Twitter, Facebook, Gab and Minds.