CENSORED: Disqus Bans Infowars, Entire Alex Jones Network of Websites
Chris Menahan
InformationLiberation
Aug. 07, 2018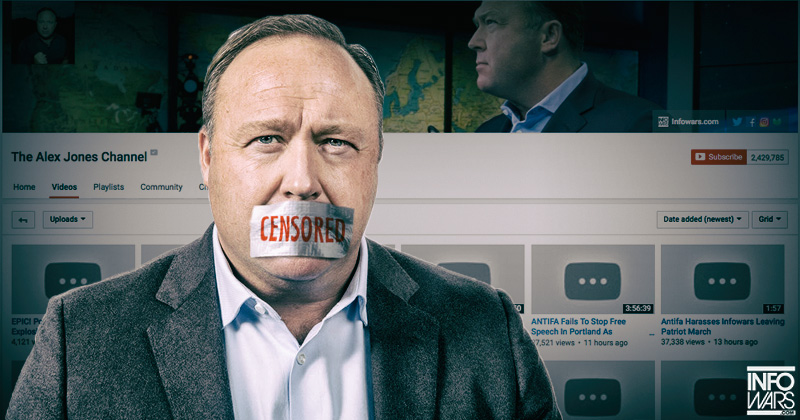 Big Tech has declared total war on Alex Jones and free speech just three months before the midterms.

Disqus banned Infowars, Prison Planet, Infowars Europe, Newswars and Alex Jones's entire network of websites from using their comment system on Tuesday night.

Disqus sent Alex Jones a vague message saying they banned him for being "in violation" of their terms of service.


Jones has now been censored by Apple, Google, Facebook, Spotify, MailChimp and Microsoft's LinkedIn, with the majority saying they banned him for his speech, which they call "hate."


Donald Trump Jr. spoke out against the censorship on Tuesday:


Famed video game designer Mark Kern also spoke out against the censorship:


Democrat Chris Murphy praised the banning of Infowars on Monday and said "the survival of our democracy" depends on Big Tech banning more websites:


Wikileaks noted the timing coincided with Democrats threatening to regulate Big Tech into the poor house:

The Democrats' plan for internet censorship leaked last week and it showed they wanted to effectively eliminate all anonymity on the internet and make it extremely difficult for Big Tech sites to make a profit.

Despite the censorship, Infowars' app hit #4 in the Apple App store on Tuesday:


CNN on Monday was pushing for the Infowars app to be banned:


Follow InformationLiberation on Twitter, Facebook and Gab.