Politico's Marc Caputo: Trump Rally Attendees Are Toothless 'Garbage People'
Chris Menahan
InformationLiberation
Aug. 02, 2018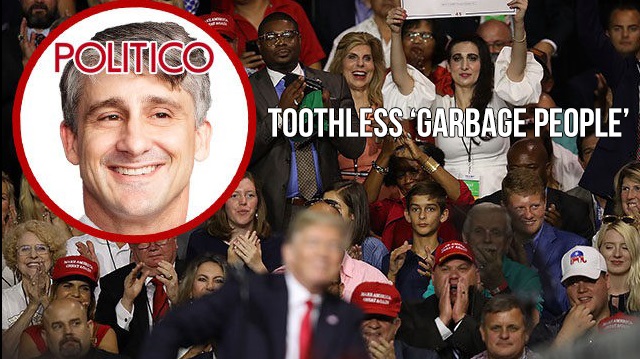 Politico reporter Marc Caputo let it slip what he really thinks about supporters of President Donald Trump.

From Breitbart:

Politico reporter Marc Caputo mocked attendees of President Donald Trump's Tampa rally Tuesday night, referring to them as toothless "garbage people."

CNN Chief White House Correspondent Jim Acosta tweeted footage of being jeered by Trump supporters and claimed to be "very worried that the hostility whipped up by Trump and some in conservative media will result in somebody getting hurt." Reacting to Acosta's remarks, Caputo mocked the appearance of Trump rallygoers. "If you put everyone's mouths together in this video, you'd get a full set of teeth," he wrote.

When the insult sparked swift backlash, Caputo became defensive and condemned his critics for not being more outraged by the crowd's treatment of Acosta. "Oh I like a good joke…that was just at the expense of others, which I think isn't quite so funny. Not your best tweet, Marc," one Twitter user said. "Oh, no!" Caputo replied. "I made fun of garbage people jeering at another person as they falsely accused him of lying and flipped him off. Someone fetch a fainting couch."
He apologized 11 hours later:




In case you're wondering, this is how this all works: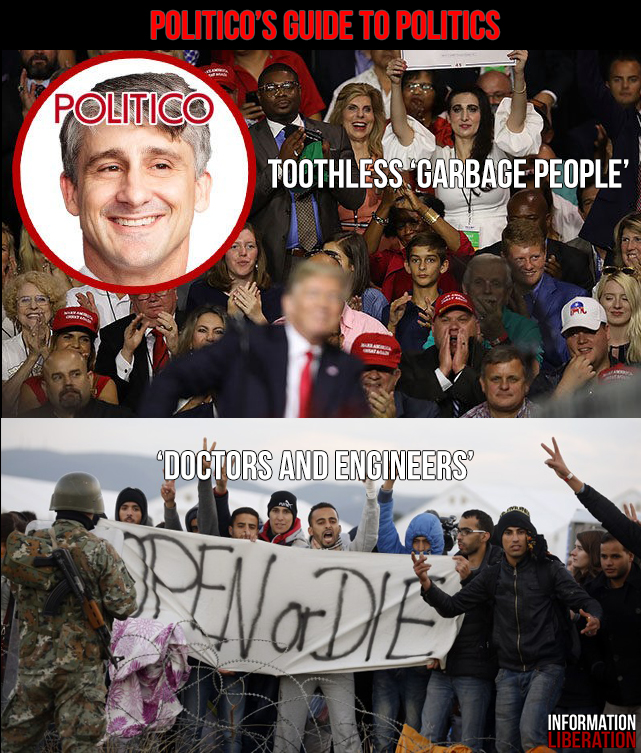 Follow InformationLiberation on Twitter, Facebook and Gab.