AZ Democratic Candidate Booed For Supporting ICE: 'You Should Be Ashamed Of Yourself!'
Chris Menahan
InformationLiberation
Jul. 22, 2018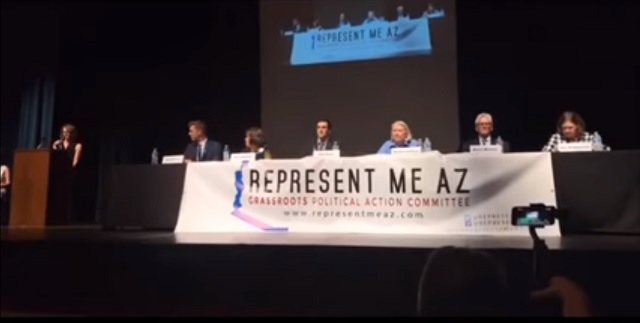 The radicalization of the Democratic Party is going into hyperdrive.

From The Daily Caller:

A Democratic congressional candidate in Arizona was booed at a debate Thursday after expressing support for U.S. Customs and Immigration Enforcement (ICE).

Ann Kirkpatrick, one of several Democratic candidates in Arizona's 2nd Congressional District, raised her hand Thursday when the debate moderator asked if any candidates "would have declared [their] support for ICE agents without any increased oversight."
Video from Thursday night's debate, which was first highlighted by The Washington Free Beacon, shows Kirkpatrick was the only candidate on stage to raise a hand in support of ICE.

[...]The crowd again booed Kirkpatrick when she offered her support for Democratic leaders' condemnation of California Democratic Rep. Maxine Waters, who called on leftists to harass Trump cabinet officials who go out in public.
Note too, some lunatic starts screaming, "You should be ashamed of yourself!"

Absolutely hilarious!

Follow InformationLiberation on Twitter, Facebook and Gab.