Maxine Waters Supporters Burn American Flag, Wave Pan-African Flag, Chant 'Black Power' At Protest
Chris Menahan
InformationLiberation
Jul. 20, 2018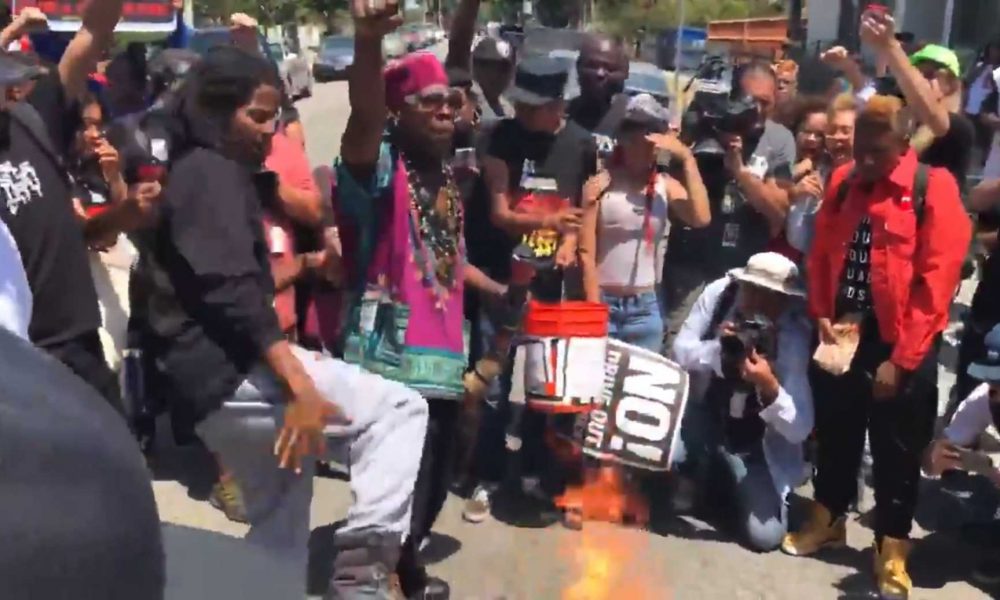 This is the modern Democratic Party.

From The Daily Mail:

Maxine Waters supporters set fire to the American flag outside the Democratic firebrand's Los Angeles office Thursday as way to counter an anticipated protest by a far-right militia group who never showed.

A modest few dozen people made their rebellious appearance despite a previous request by the congresswoman that supporters not be baited into confrontation with the Oath Keepers.

South Los Angeles residents joined activist groups as well as union workers, church leaders and more for the midday demonstration.

Shocking photographs captured outside the field office show the crowd stomping on the flag before circling around the stars and stripes as they cheer when it erupts into flames.


The Democratic counter protesters were heard chanting as they shouted: 'This is not the American flag, this is their flag.'

The group had been shouting a slew of other slogans such as 'black power' and 'Resist!'

Signs read things such as: 'Don't mess with our Queen Maxine,' 'We support you Maxine our congresswoman' as well as 'Trump/Pence must go!' and 'Deport Trump.'
Here's video of the flag burning and "black power" chanting from ABC 7:





Though Queen Maxine's supporters burned the American flag, they had no such issue with the Pan-African flag, which they waved proudly.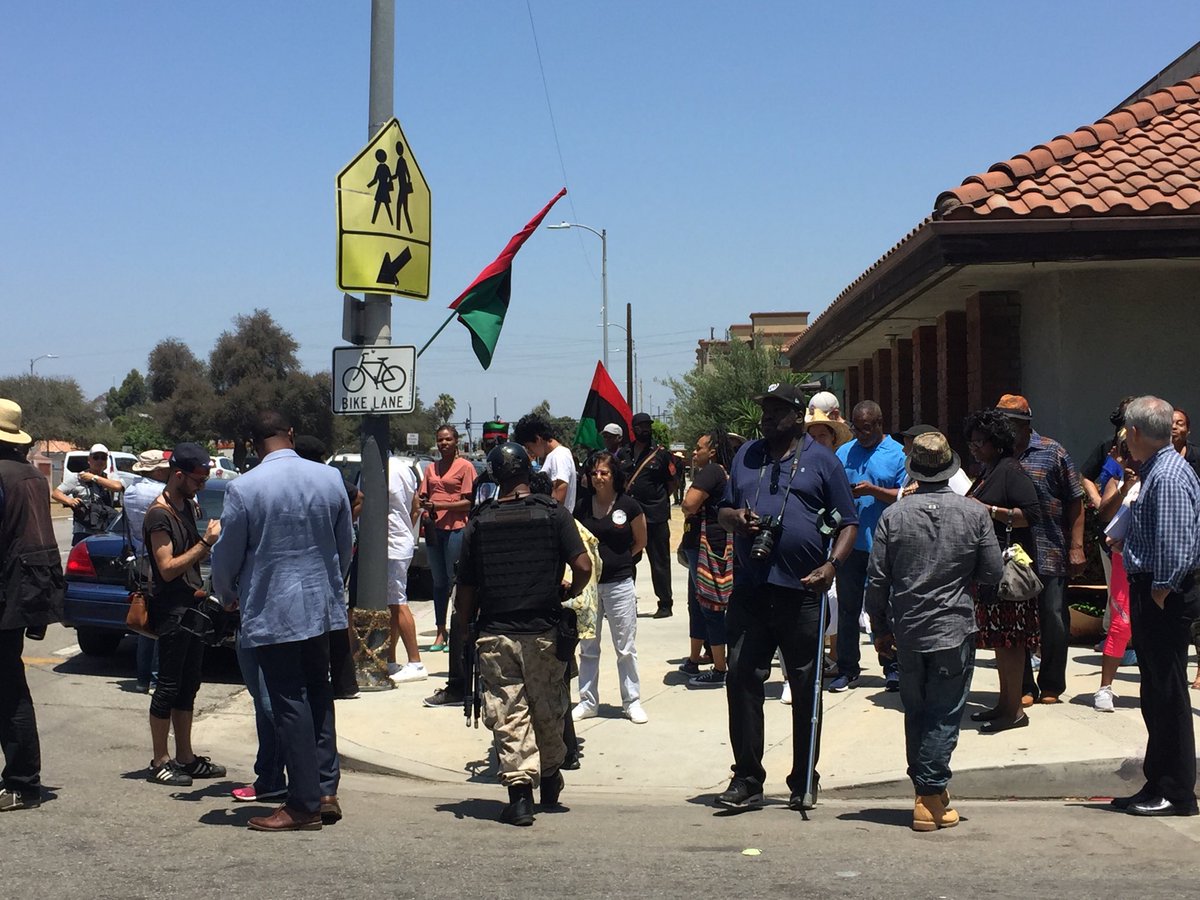 Follow InformationLiberation on Twitter, Facebook and Gab.