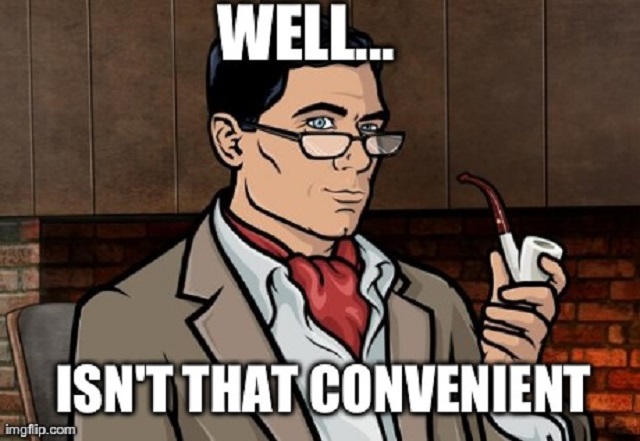 This timing is totally just a coincidence and not a blatantly obvious attempt to sabotage US-Russian relations as the deep state demands!

From New York Times:

WASHINGTON -- A Russian woman who tried to broker a secret meeting between Donald J. Trump and the Russian president, Vladimir V. Putin, during the 2016 presidential campaign was charged Monday and accused of working with Americans to carry out a secret Russian effort to influence American politics.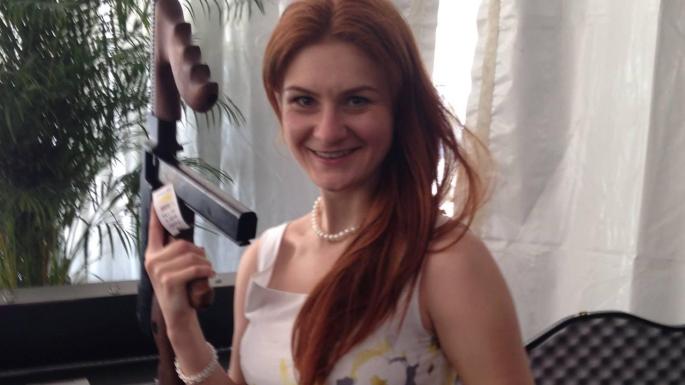 At the behest of a senior Russian government official, the woman, Mariia Butina, made connections through the National Rifle Association, religious organizations and the National Prayer Breakfast to try to steer the Republican Party toward more pro-Russia policies, court records show. Privately comparing herself to a Soviet Cold War propagandist, she worked to infiltrate American organizations and establish "back channel" lines of communication with American politicians.

"These lines could be used by the Russian Federation to penetrate the U.S. national decision-making apparatus to advance the agenda of the Russian Federation," an F.B.I. agent wrote in court documents.
Wow, it sure is amazing how this narrative lines up perfectly with the agenda of our deep state! Anyone who thinks the US shouldn't be adversarial to the Russkies is clearly working for Putin himself!
The charges were filed under seal on Saturday, the day after 12 Russian intelligence officers were indicted on a charge of hacking Democratic computers during the 2016 campaign. Ms. Butina, 29, was arrested Sunday and appeared Monday in court. The records were unsealed hours after Mr. Trump stood beside Mr. Putin in Helsinki and said that he saw no reason the Russian leader would try to influence the presidential election.

Mr. Trump's own intelligence chiefs have concluded otherwise, and the two sets of charges served as jarring bookends to Mr. Trump's summit meeting with Mr. Putin. As Mr. Trump disparaged the investigation, the Justice Department painted a picture of a multifaceted Russian effort to sway the election through computer espionage, personal overtures and the assistance of American intermediaries.
Indeed, the same honest Justice Department which under Rod Rosenstein set up the rigged Russia witch hunt with James Comey's BFF Robert Mueller.

It's absolutely hilarious they timed the first indictment to come out three days before Trump's meeting and then this second one to be revealed right after.

The agenda is so transparent it boggles the mind that anyone besides Maxine Waters could be so stupid as to believe it.
Ms. Butina, whose first name is more commonly spelled Maria, was involved in two failed efforts to set up meetings between Mr. Trump and Mr. Putin in 2016. The charges announced Monday do not name Mr. Trump, but they make clear Ms. Butina's overtures were part of a carefully crafted Russian intelligence operation.

[...]"Maria Butina is not an agent of the Russian Federation," her lawyer, Robert N. Driscoll, said in a statement. He described the charges as overblown, saying that arranging dinners and making friends were being mischaracterized as nefarious. "There is simply no indication of Butina seeking to influence or undermine any specific policy or law," he added.

[...]In May 2016, Mr. Torshin and Ms. Butina proposed a meeting between Mr. Trump and Mr. Putin during the annual N.R.A. convention in Louisville, Ky. Jared Kushner, Mr. Trump's son-in-law, shot down the proposal. But Donald Trump Jr., the president's eldest son, did meet Mr. Torshin and Ms. Butina at an N.R.A.-sponsored dinner, although Mr. Trump's lawyer has called the encounter brief. Congressional investigators have obtained a photograph of the three at the event, people familiar with the inquiry said.
They never say Putin was involved in her activities and all her attempts to set up a meeting failed. It appears like the DOJ is just charging her with a host of crimes for being a lobbyist.

Follow InformationLiberation on Twitter, Facebook and Gab.