Watch CNN Report On The Riots In Haiti Which Left Americans Trapped In A Burning Hotel
Chris Menahan
InformationLiberation
Jul. 08, 2018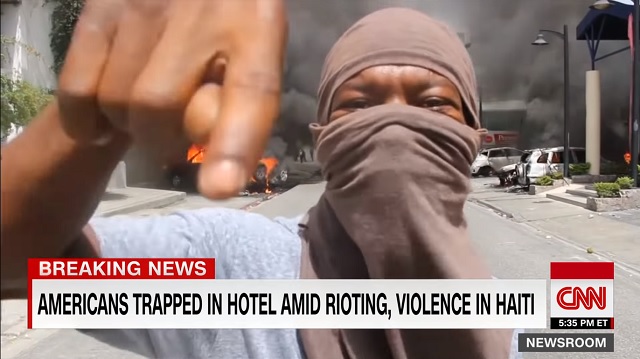 CNN was forced to report on the riots Saturday in the totally non-s***hole of Haiti.

From CNN:

The US Embassy in Haiti warned its citizens Saturday to stay inside amid continued demonstrations in the capital of Port-au-Prince and a northern city following a fuel price hike.

Protesters have been demonstrating this week against a sharp rise in fuel prices ordered by the government.
Prime Minister Jack Guy Lafontant on Saturday announced a temporary stop to the price increases and appealed for calm. Prices for gasoline were to rise 38% while diesel prices were to go up 47% and kerosene 51%, the Haitian daily newspaper Le Nouvelliste reported.

An estimated 120 American and 100 Haitian guests are staying in a Port-au-Prince hotel where demonstrators earlier tried to set fire to the hotel and get past security, said Stacy Librandi Bourne, an emergency medical professional from HERO Client Rescue who is at the Oasis Hotel.
It sure it interesting how the Haitians responded to their own government hiking fuel prices by setting fire to a hotel for foreigners.


This video from Al Jazeera showed a protester with a gun recording what looks like an ISIS terror video.




A Christian youth group got a taste of what life in Haiti is all about:



Is Conan O'Brien going to show up today and visit a resort to show us how it's totally not a s***hole?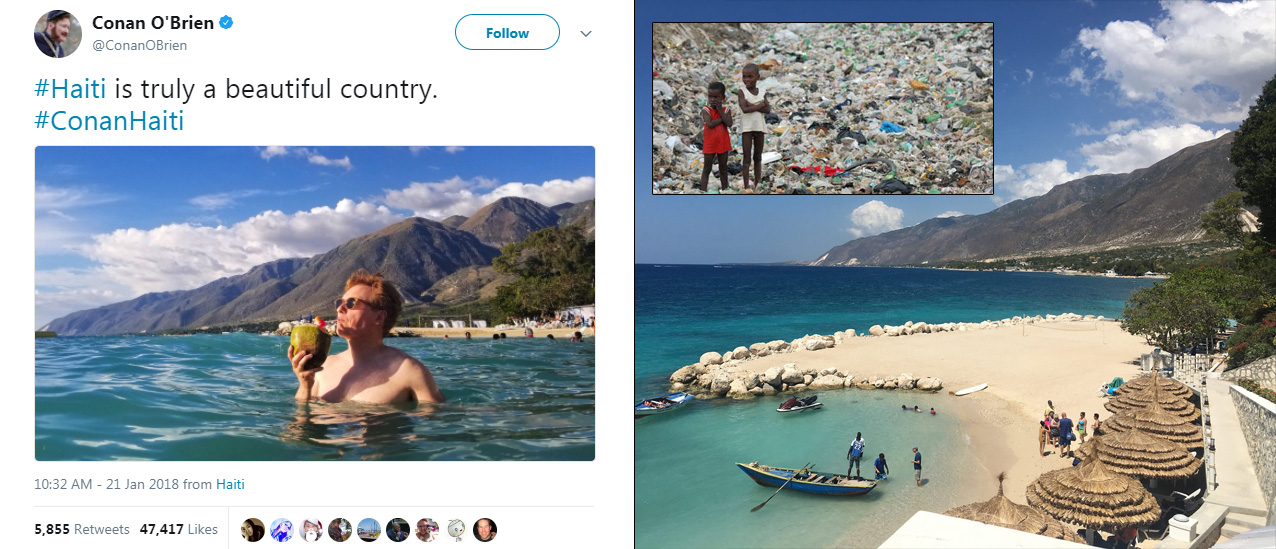 Rather than hold the protesters hands, the government opened fire on them:


Eventually the government gave in as the riots continued and suspended the price hike. At least two people were reportedly killed.


CNN's Joan Walsh is no doubt packing her bags right now to snatch up some highly coveted real estate for cheap during the panic.



With a little bit of luck, tomorrow the place could transform into Norway!

Follow InformationLiberation on Twitter, Facebook and Gab.