MS-13 Gang Member Known As 'Animal' Gets 40 Yrs For Killing 15yo Boy
Chris Menahan
InformationLiberation
May. 23, 2018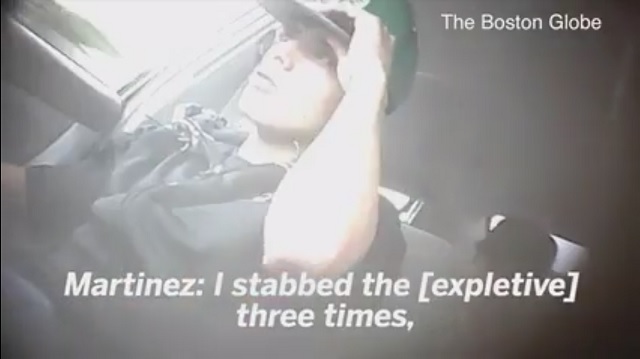 Don't you dare call him an animal!

From Fox News:

A member of the notorious MS-13 street gang known as "Animal," who admitted to the 2015 killing of a teenage boy in Massachusetts, was sentenced to 40 years in prison, officials said Tuesday.

The U.S. Attorney's Office in Massachusetts announced that 23-year-old Joel Martinez, who went by the street name of "Animal," will be subject to deportation once he's released from federal prison.
Martinez pleaded guilty in December to RICO conspiracy and admitting to stabbing 15-year-old Irvin Javier de Paz Castro to death on Sept. 20, 2015, according to prosecutors.

President Trump, who has made the fight against the street gang a notable part of his domestic policy, recently referred to dangerous MS-13 gang members as "animals," which some media organizations took out of context to make it appear that he was talking about illegal immigrants.
What nonsense.

"Animal" here is a human being with a "spark of divinity" inside him, just as Nancy Pelosi said last week!



Follow InformationLiberation on Twitter, Facebook and Gab.