Leftists Puzzled Why Koch Brothers Are Funding Political Ads Praising Dems On Immigration
Chris Menahan
InformationLiberation
May. 17, 2018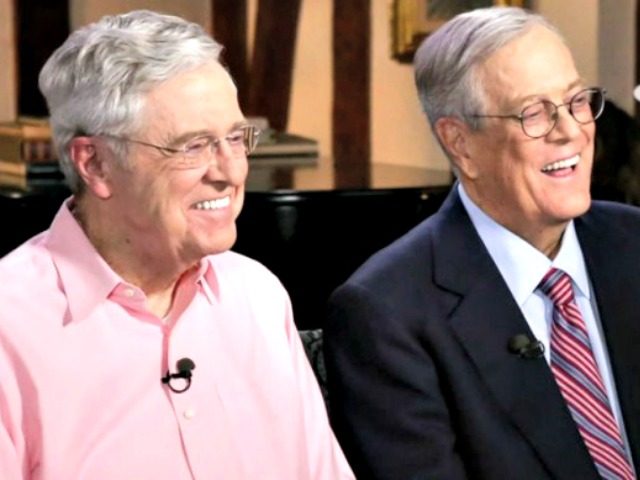 Democrats are puzzled as to why the liberal boogeymen Koch Brothers are suddenly on their side (like nearly every major corporation on the Fortune 500).

From The Hill:

The Koch Network is using its immigration initiative LIBRE to back a number of Democrats that are working to find a permanent legal solution for Deferred Action for Childhood Arrivals (DACA) recipients.

The mega-donor brothers are known for their regular backing of conservative causes, donating millions of dollars to back GOP candidates, but NPR reports that the LIBRE initiative is raising money to protect Democrats who have shown a willingness to work on finding a legislative fix for DACA while also backing stronger border security initiatives.

"This stands out. People when they talk about the Koch network ... they point at areas like tax reform, where we've worked very closely with Republican members," Wadi Gaitan, a spokesman for LIBRE, told NPR.


"Here on this issue, we have Democrats where we want to make sure that their constituents are aware that they are working on a permanent solution for Dreamers and on border security," he added. "So it certainly is a unique effort."

One mailer funded by the Koch Network offers praise for Delaware Sen. Christopher Coons (D), noting that "more than 90% of Americans want protection for the Dreamers."

"Thank you Sen. Coons for supporting a permanent solution for Dreamers," it adds.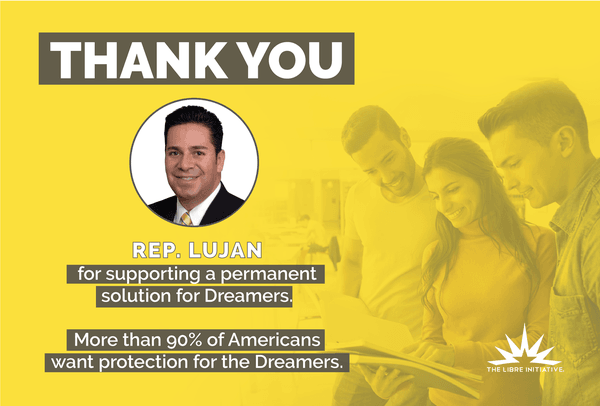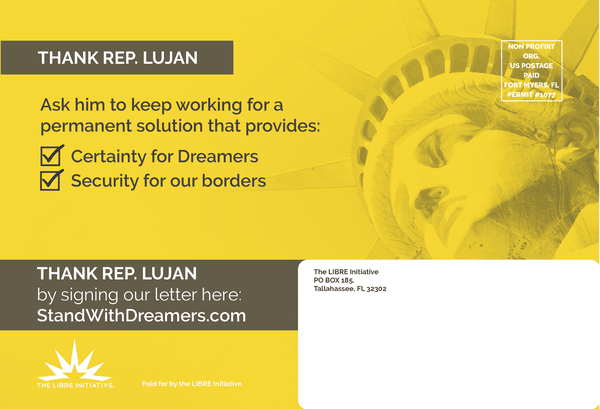 Not all the ads are directed at Democrats. Six GOP House lawmakers and three senators will receive praise from the group, NPR reports, and the Koch Network plans to spend nearly $400 million defending GOP seats this cycle.

The LIBRE network told NPR that the project was part of a "seven-figure" spending effort by the Koch Network aimed at finding a permanent fix for the "Dreamer" issue. According to Gaitan, future ads will target TV and digital audiences while the group also branches out into congressional advocacy, including working with more Democrats.

"In order to get this through the House and Senate, it is important for Democrats to be at the table ... for us, it's how do we achieve the goal?" Gaitan said. "And what we said is we're willing to work with whoever to make sure that we're getting good policy through Congress."
Leftists, whose identities revolve around believing they're part of an anti-establishment "Resistance," have no idea how to interpret the news.





There's no "ulterior motive" here. The Koch Brothers support open borders because they want cheap labor. They support open borders because it will drive down wages and hurt unions' bargaining power and the Democrats are fully on board (along with establishment Republicans like Paul Ryan).



Just three years ago, Bernie Sanders denounced the idea of open borders as "a Koch brothers" idea.

"It would make everybody in America poorer—you're doing away with the concept of a nation state," Sanders said at the time.

"What right-wing people in this country would love is an open-border policy. Bring in all kinds of people, work for $2 or $3 an hour, that would be great for them. I don't believe in that. I think we have to raise wages in this country," Sanders said.

He's since gotten on board with the Koch brothers' agenda.


Follow InformationLiberation on Twitter, Facebook and Gab.