Starbucks Chairman Says Their Bathrooms Are Now Open to All
Chris Menahan
InformationLiberation
May. 11, 2018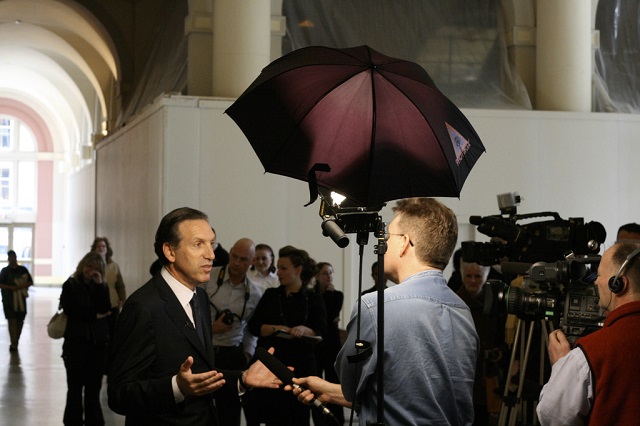 Have at it, folks!

From Washington Post:

Starbucks Chairman Howard Schultz said Thursday that the company will now open its bathrooms to everyone, regardless of whether a purchase has been made, following the arrest of two African American men who had asked to use the bathroom at one of its downtown Philadelphia coffee shops.

Schultz, speaking at the Atlantic Council in Washington hours before he was slated to receive a business leadership award, said the company is changing its policy, after weeks of controversy, because it wants everyone -- customer or not -- to feel welcome at Starbucks.

"We don't want to become a public bathroom, but we're going to make the right decision a hundred percent of the time and give people the key," Schultz said, "because we don't want anyone at Starbucks to feel as if we are not giving access to you to the bathroom because you are less than."

..."We were absolutely wrong in every way, the policy and the decision [the store manager] made," he said. "It's the company that's responsible."
Make sure all the local homeless people know it's now open season! And don't forget to demand your free reparations coffee!

Follow InformationLiberation on Twitter, Facebook and Gab.