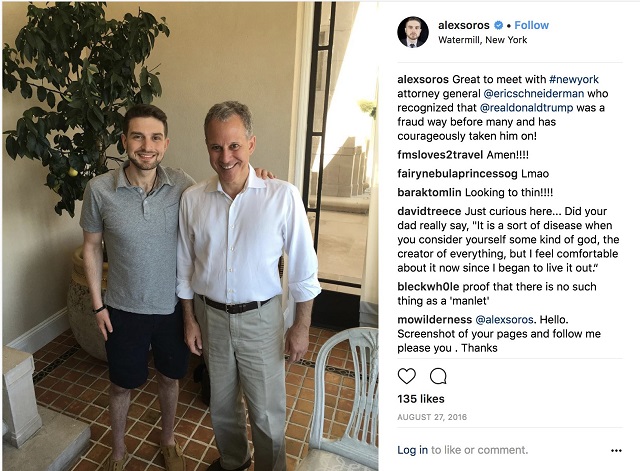 The #MeToo movement is single-handedly bringing down the Democratic establishment.

From RT:

New York Attorney General Eric Schneiderman, famed for prosecuting disgraced Hollywood producer Harvey Weinstein for sexual assaults, is now being accused of violence by four women. He says consensual role-play is what took place.

Schneiderman, who became a star proponent of the #MeToo movement after filing a civil-rights lawsuit against Weinstein, now may see the tables turned on himself, after four women who spoke to The New Yorker accused him of "nonconsensual physical violence."

Two of the women preferred to stay anonymous while two others, Michelle Manning Barish and Tanya Selvaratnam, came forward with their stories of alleged abuse by Schneiderman, providing the magazine with disturbing details of their relationship with the AG.

Each of the named women, who separately had dated Schneiderman from 2013 to 2015 and from 2016 to 2017 respectively, claimed that he repeatedly "assaulted" them by hitting them, including slapping them across their faces. The women did not report the incidents to police but said they required medical help afterwards. Commenting on the allegations, Schneiderman said that the reported violence was part of "role-playing and other consensual sexual activity." However, the women insist that none of the "activity" was consensual, accusing him of being a hypocrite in his vocal support of #MeToo.


New York State Governor Andrew Cuomo called on Schneiderman to step down after the explosive revelations, saying that he doesn't believe it's possible for the AG to keep his office "given the damning pattern of facts and corroboration laid out in the article." Cuomo said he is asking a New York District Attorney to "immediately" launch an investigation into the allegations.
According to his Sri Lankan ex-girlfriend, Schneiderman called her his "brown slave" and told her to refer to him as "master."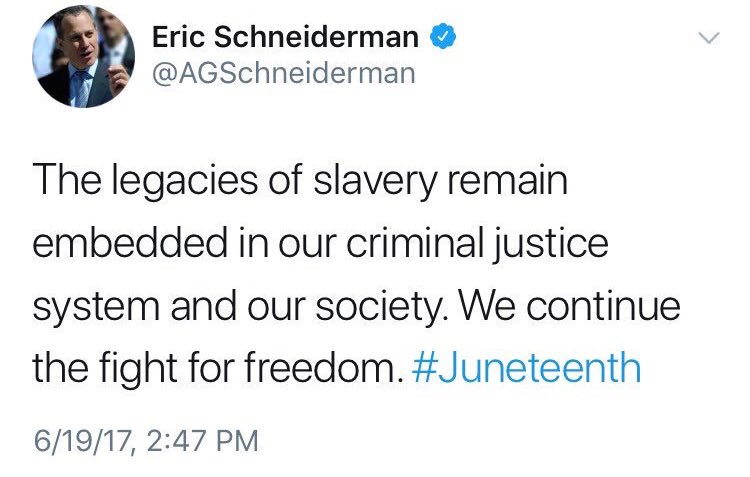 From the NY Post:

"Sometimes, he'd tell me to call him Master, and he'd slap me until I did," Selvaratnam said.

"He started calling me his 'brown slave' and demanding that I repeat that I was 'his property.'"

Selvaratnam said, "The slaps started after we'd gotten to know each other.

"It was at first as if he were testing me. Then it got stronger and harder. It wasn't consensual. This wasn't sexual playacting. This was abusive, demeaning, threatening behavior."

She said that as the violence grew, so did his sexual demands.

"He was obsessed with having a threesome and said it was my job to find a woman," Selvaratnam said. "He said he'd have nothing to look forward to if I didn't and would hit me until I agreed."

She said she had no intention of adding a second woman to their bed.

The abuse increased until Schneiderman was not only slapping her but spitting on her and choking her, she said.

"He was cutting off my ability to breathe," she said.

Soon, "we could rarely have sex without him beating me."
Trump called it in 2013:



He made some interesting decisions as AG:



CNN tried their best to ignore the story before it exploded:


Follow InformationLiberation on Twitter, Facebook and Gab.