Crime Rate Skyrockets in Culturally Enriched Britain, London Murder Rate Jumps 44%
Chris Menahan
InformationLiberation
Apr. 26, 2018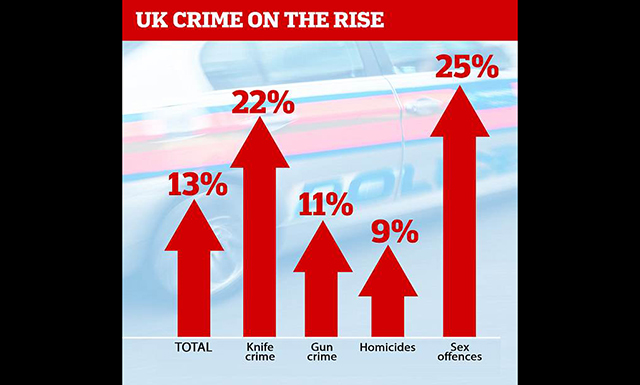 Crime rates are skyrocketing across the board in multicultural Britain.

From The Daily Mail:

A knife crime epidemic in London and England's big cities has seen the number of offences involving blades soar by more than a fifth in the last year.

Police in England and Wales recorded 39,598 offences involving blades in the year ending December 2017, a 22% increase compared with the previous year.

London saw a 44% increase in the number of killings, with more than 150 victims, while the number knife offences in the capital rose by more than 20 per cent to 14,680, separate stats showed.

The stats were released amid growing concern at the spiralling number of deadly attacks on the capital's streets, with more than 60 people killed since the start of 2018.
I think we can all agree, as Labour MP Naz Shah retweeted last year, all these crime victims need to "shut their mouths for the good of diversity!"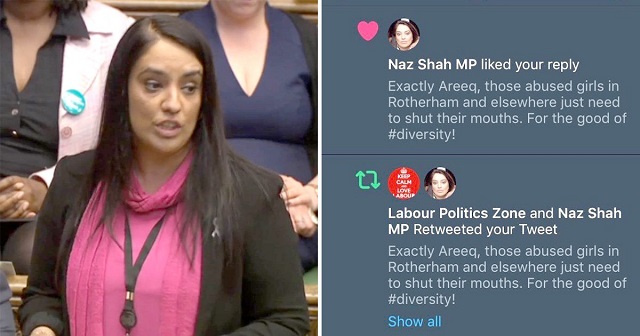 Offences involving firearms were up, by 11% to 6,604 recorded crimes.

Knife and gun crimes tend to be disproportionately concentrated in London and other metropolitan areas, the Office for National Statistics said, but it added that the majority of police force areas saw rises in these types of violent crime.

The figures showed the number of homicides went up by 54, or 9%, to a total of 653, when cases linked to the Hillsborough disaster and last year's terror attacks were excluded.

In the overall category of 'violence against the person', there were 1.3 million crimes logged, a rise of a fifth on the number in 2016.

Recorded burglary and robbery offences went up by 9% and 33% respectively, while the separate Crime Survey for England and Wales showed a 17% jump in vehicle thefts.

In total, police recorded 5.4 million offences, a 13% year-on-year rise.
While the outlook might seem bleak, it's important to keep in mind, as leftist UK journalist George Eaton would say, we can all be proud of the "magnificent diversity" of those being victimized in our progressive society.




No one said progress would be easy, folks!

Follow InformationLiberation on Twitter, Facebook and Gab.