Debbie Wasserman Schultz Demands Mandatory Background Checks For Ammo Buyers
Chris Menahan
InformationLiberation
Mar. 27, 2018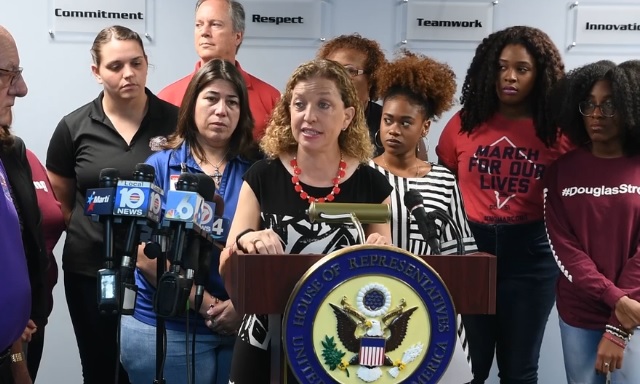 "You do not have the right to bear bullets," so says Democrat Rep Debbie Wasserman Schultz.

From the Sun Sentinel:

U.S. Rep. Debbie Wasserman Schultz wants a federal law that would require background checks for people who buy ammunition.

"I really think it's important to underscore that without bullets a gun is just a hunk of useless metal, and a would-be killer lacks the means to actually kill or maim," she said Monday.
Woah.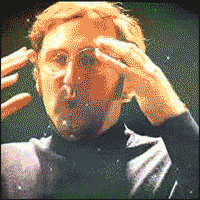 Mind = blown.
It's already illegal for convicted felons, domestic abusers and dangerously mentally ill people to buy firearms and ammunition. Background checks also are required for some firearms purchasers, but nothing prevents anyone from buying ammunition.

The current system allows someone to "buy as much ammunition as they want, without so much as being asked their first name, and walk out," said Wasserman Schultz, D-Weston.
Even though they can't legally own a gun, they can put the bullets in a sock and beat people with them.

Wasserman Schultz dismissed the argument that what she called "common sense gun safety laws" would infringe upon Second Amendment rights to keep and bear arms.

"You do not have the right to bear bullets," Wasserman Schultz said at a news conference at the Pembroke Pines Police Department, where she was joined by political leaders, a police representative and teachers and students from Marjory Stoneman Douglas High School.
The local media is loving it:



We need to close the "gaping loophole" which allows this woman to hold office.



Democrats are not after your guns you crazy wingnuts! They're just calling for the repeal of the Second Amendment every few weeks in the New York Times and trying to make it illegal to purchase bullets!


Follow InformationLiberation on Twitter, Facebook and Gab.