Sweden: 65yo Woman Charged After Saying Mass Immigration Will Lead to 'Goldfish Level' IQs
Chris Menahan
InformationLiberation
Mar. 15, 2018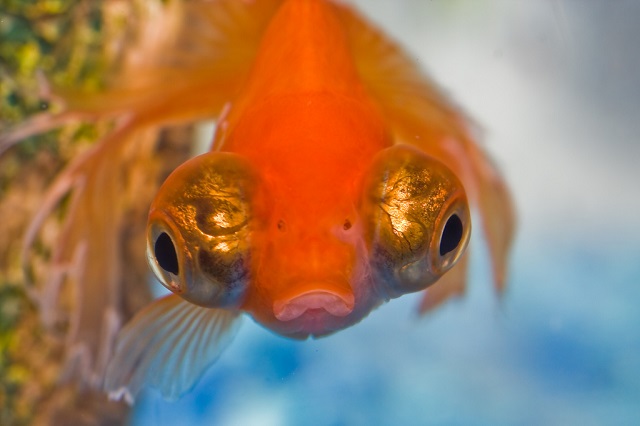 A 65-year-old Swedish woman has been criminally charged for "hate against a group of people" after writing on Facebook that mass immigration will cause Sweden's IQ levels to fall, according to a report from the Swedish website FriaTider.

Voice of Europe reports:

"If this continues, the intelligence in Sweden will be at goldfish level", the woman wrote on a Facebook page called "Stop Abuse of Power". In her contributions, the woman also made a lot of critical comments about, among other things, Muslims.

Chamber prosecutor Lisa Hedberg, tells Sverige Radio that the number of investigations of hate speech against groups has increased since the "Network Examiner" systematically searches and reports posts, often made by older Swedes.

Today, the 65-year-old woman is brought to the district court. She stands trial for being suspected of hate against a group of people. The woman denies the crimes.
According to a recent study by intelligence researcher James Flynn, IQs in Scandinavian countries are falling.

From Sputnik:

The long and prosperous era of growing IQ results is now being challenged by dramatically declining results in Scandinavia. This trend may expand to engulf more countries, researchers warn.

Contrary to the 20th century trend of nations performing better in tests measuring intelligence (IQ), the Scandinavian countries have been experiencing a continuous drop in IQ in the past decades.

In the so-called Flynn effect named after New Zealand researcher James Flynn, fluid and crystallized intelligence in vast parts of the world has continuously increased since 1930s, which was attributed to more intense school curricula and a more rational way of thinking. Since the mid-1990s, however, Norway, Denmark and Finland have all experienced an average loss of 0.23 IQ points per year, which, although seemingly insignificant per se, nevertheless suggests a powerful long-term effect. Although Sweden lacks data for recent years, Flynn believes it is following its neighbors' footsteps due to similar development patterns.

"It is clear that all Scandinavian countries have had a declining trend since 1995. It seems that the factors that caused the IQ boost have lost the power," James Flynn told the Swedish magazine Forskning & Framsteg ("Research & Progress").
Perhaps he should be brought up on charges.

Follow InformationLiberation on Twitter, Facebook and Gab.