Media Give Up On Holding Powerful to Account, Target Private Citizens Instead
Chris Menahan
InformationLiberation
Mar. 06, 2018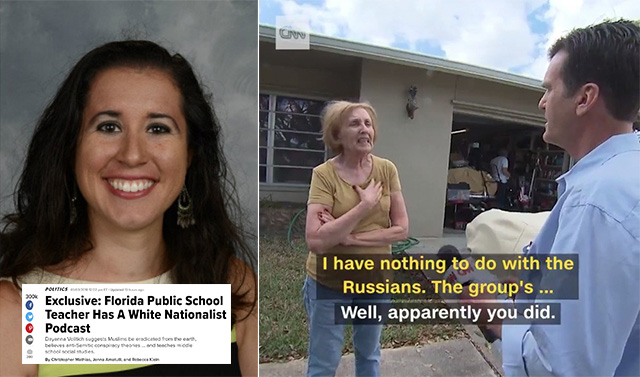 The Huffington Post doxxed a Florida school teacher last week and labeled her a "white supremacist" for hosting a "white nationalist podcast" titled "Unapologetic."

From the HuffPost:

Dayanna Volitich, a 25-year-old social studies teacher at Crystal River Middle School in Florida, has been secretly hosting the white nationalist podcast "Unapologetic" under the pseudonym "Tiana Dalichov" and bragging about teaching her views in a public school, HuffPost has discovered.

In her most recent podcast on Feb. 26, a guest railed against diversity in schools, dismissing the idea that "a kid from Nigeria and a kid who came from Sweden are supposed to learn exactly the same" and have the "same IQ." Volitich enthusiastically agreed with the guest, and went on to argue that "science" has proven that certain races are smarter than others.
They shared these tweets she posted under a pseudonym: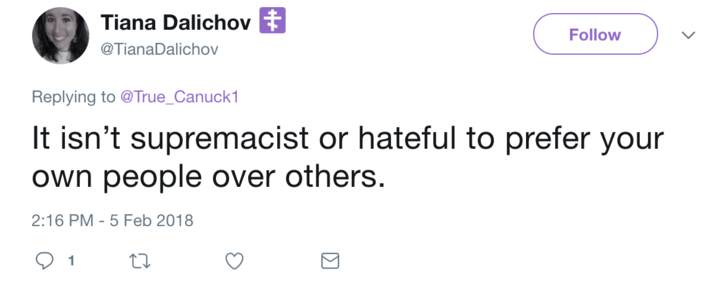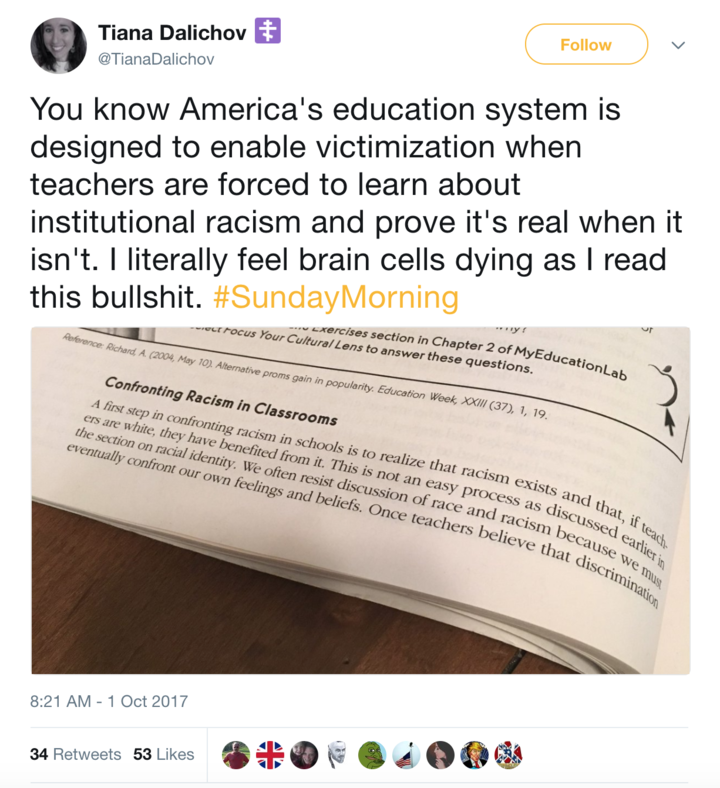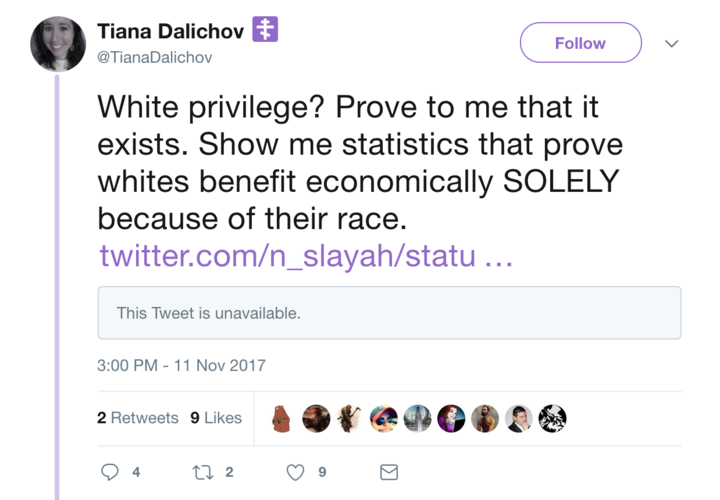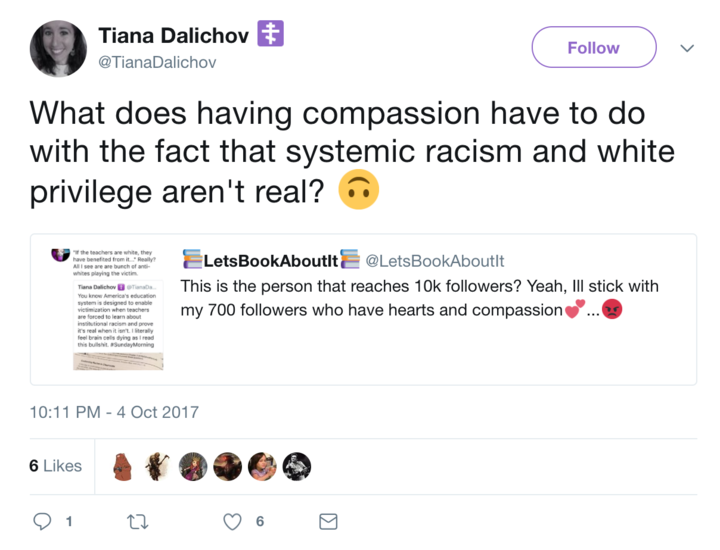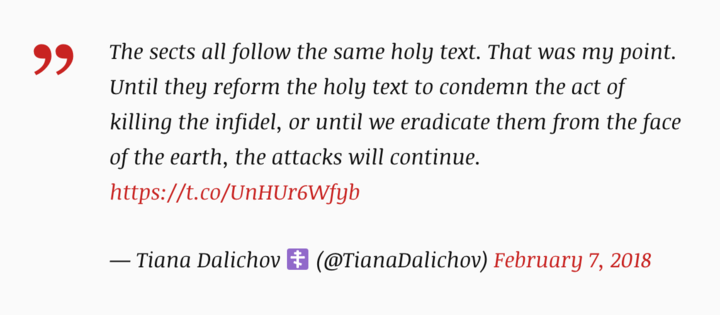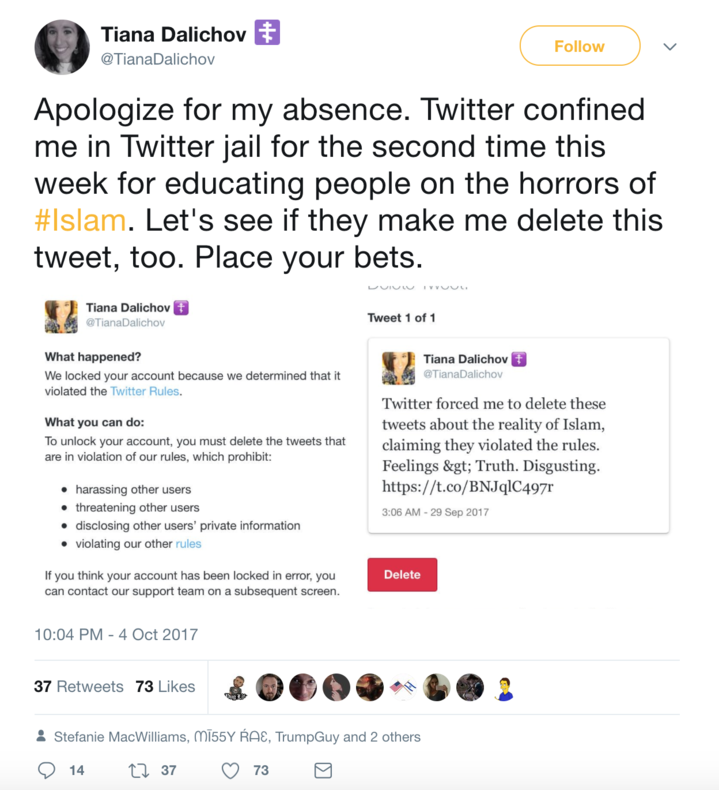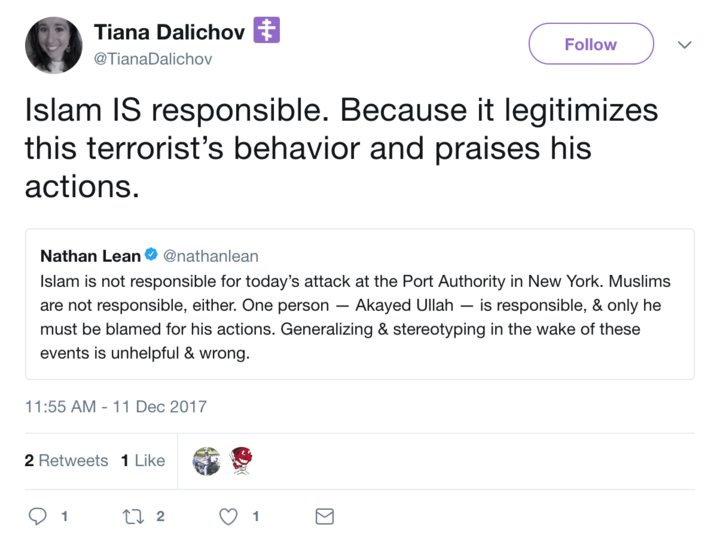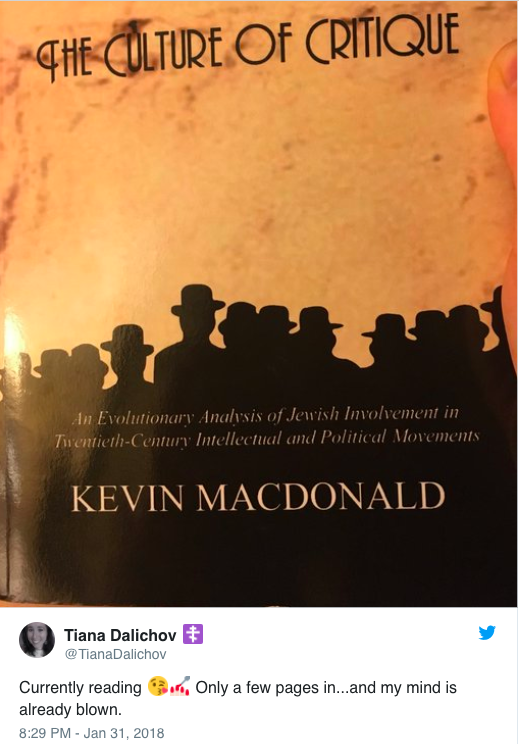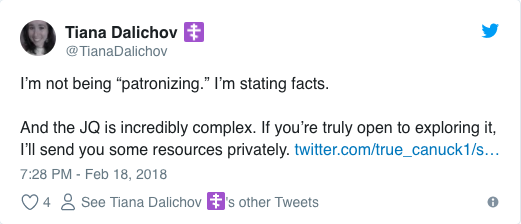 They also shared this clip from her podcast (starts at 2:05):



Their story got some 300,000 shares and was picked up widely by the national media.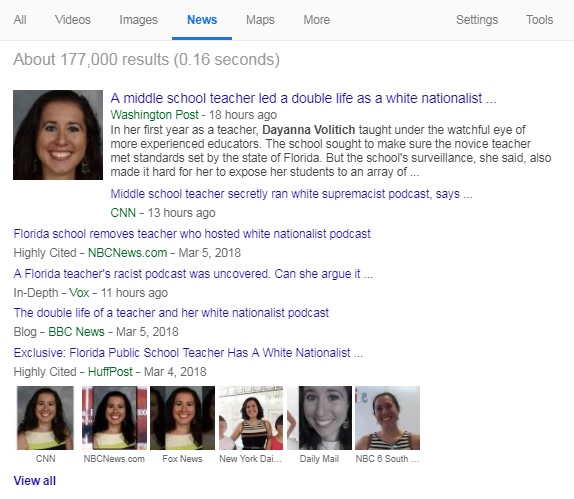 Her school "removed" her from the classroom on Sunday as a result.





Volitich denied the claims in a statement to the media:

"None of the statements released about my being a white nationalist or white supremacist have any truth to them, nor are my political beliefs injected into my teaching of social studies curriculum. While operating under the Russian pseudonym "Tiana Dalichov" on social media and the Unapologetic Podcast, I employed political satire and exaggeration, mainly to the end of attracting listeners and followers, and generating conversation about the content discussed between myself and my guests. The views "Tiana Dalichov" espouses do not pervade my professional career. As an adult, my decisions are my own, and my family has nothing whatsoever to do with my social media accounts or my podcast. From them, I humbly ask for forgiveness, as it was never my intention to cause them grief while engaging in a hobby on my personal time. All future questions about the current situation should be directed to my attorney. I cannot comment further, due to the ongoing school board investigation."
Last month, CNN hunted down an old lady and accused her of being a puppet of the Russians for running a pro-Trump group on Facebook.

CNN said Florine Gruen Goldfarb, who runs the "Team Trump Broward County" Facebook page, "posted numerous times about events that were promoted and encouraged by the Russians."


She was inundated with hate and accused of being a "traitor" in response: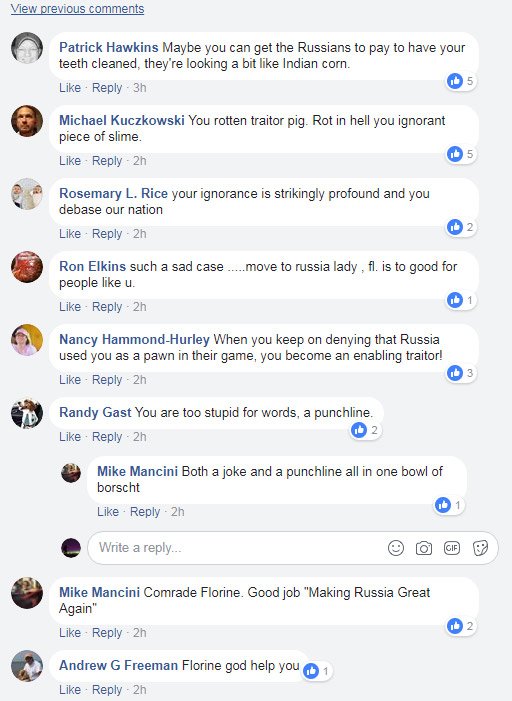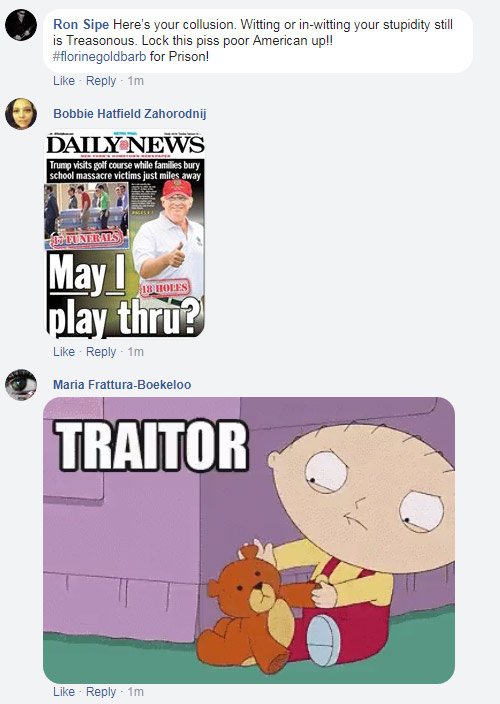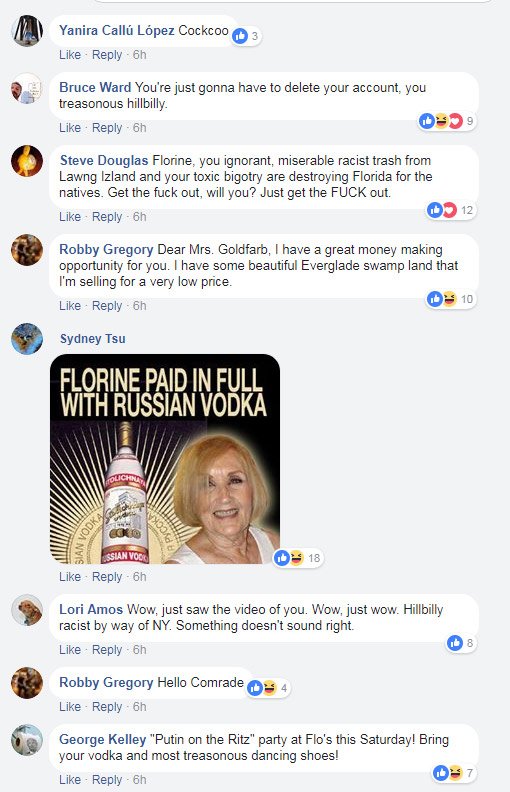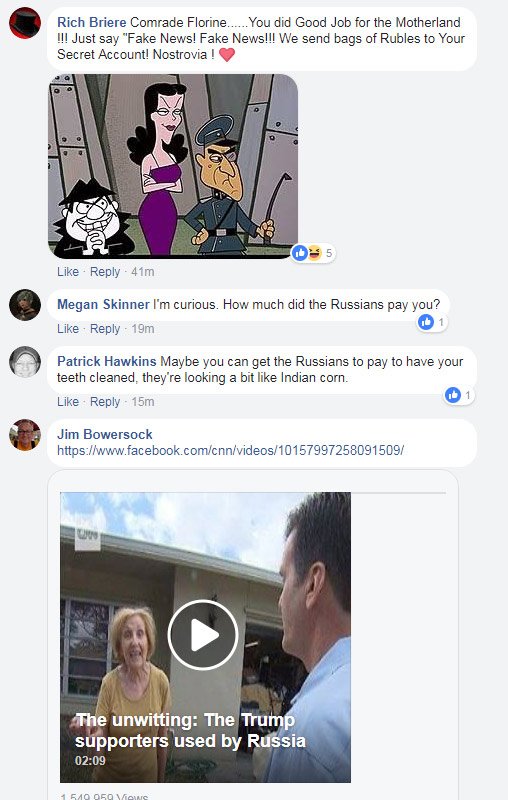 CNN last week also targeted Infowars, first to try to get them banned from YouTube, then second to get their advertising pulled:


There used to be a time when the media would "punch up" and try to hold the powerful to account, now it seems they'd prefer to simply "punch down" and destroy those who are weaker than them.

As the media is failing to take down Donald Trump and couldn't care less about holding Democrats or big business to account, we can assume this trend will only accelerate.

Follow InformationLiberation on Twitter, Facebook and Gab.