Florida Shooting Survivor Tells Marco Rubio That When He Looks At Him He Sees Shooter Nikolas Cruz
Chris Menahan
InformationLiberation
Feb. 22, 2018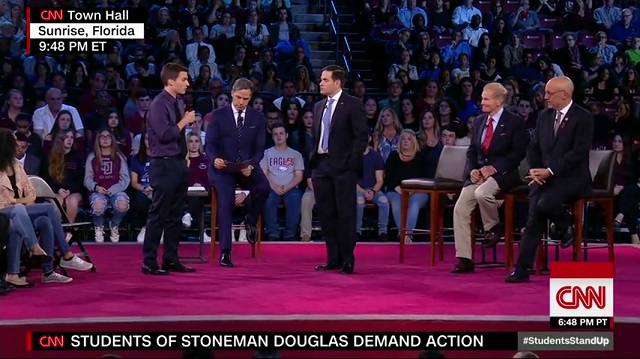 During CNN's town hall on Wednesday, Florida school shooting survivor and "March For Our Lives" founder Cameron Kasky told Marco Rubio that when he looks at him he sees mass murderer Nikolas Cruz and an AR-15.

"Senator Rubio it's hard to look at you and not look down the barrel of an AR-15 and not look at Nikolas Cruz," Kasky said during his opening statement.


CNN did not include Kasky comparing Rubio to mass murderer Nikolas Cruz in their highlight of the two's interaction:


Nikolas Cruz killed 17 people and injured at least 14 more. Marco Rubio is best known for drinking a lot of water.

The NRA's Dana Loesch was similarly accused of being a "murderer" throughout the event.

Follow InformationLiberation on Twitter, Facebook and Gab.