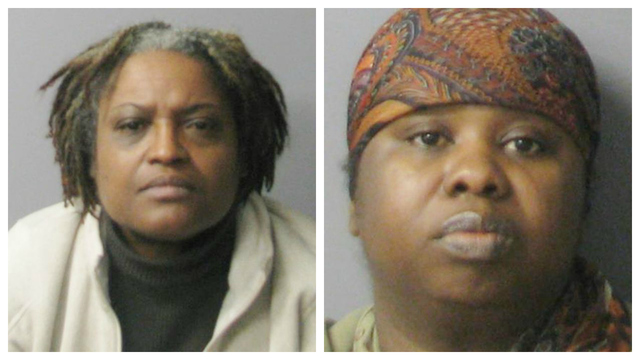 Don't let anyone tell you third world immigration will turn America into a s---hole.

It's our nation's greatest source of strength and anyone who says otherwise is a racist, xenophobic, haitianphobic, transphobic, homophobic, Islamophobic, general-phobic bigot.

From Fox News:

Two Massachusetts women are facing multiple charges after they allegedly tied down and burned a 5-year-old girl in a voodoo ritual.

The girl, whose name has not been released, is permanently disfigured as a result of a ritual that was meant to "rid her of a demon that was making her misbehave," the Brockton Enterprise reported.

The two East Bridgewater women, identified as Peggy LaBossiere, 51, and Rachel Hilaire, 40, allegedly blew fire over the young girl's face and cut her arm and collar area with a needlelike object, drawing blood, the girl's 8-year-old brother told police. The women, who are sisters, according to the Brockton Enterprise, also allegedly poured a substance over the girl's eyes which caused them to sting.

Additionally, the women allegedly threatened to cut off the young brother's head with a machete.

The ritual was requested by the girl's mother, who is of Haitian descent and was LaBossiere's hair stylist. She has not been charged but is receiving mental health treatment.
This is shockingly bigoted.

Voodoo rituals such as these are part of their culture. We have no right to criticize them or insult them by giving them "mental health treatment."

If anything, American authorities should be charged for preventing these fine immigrants from excising the devil out of these innocent children.

Follow InformationLiberation on Twitter, Facebook and Gab.