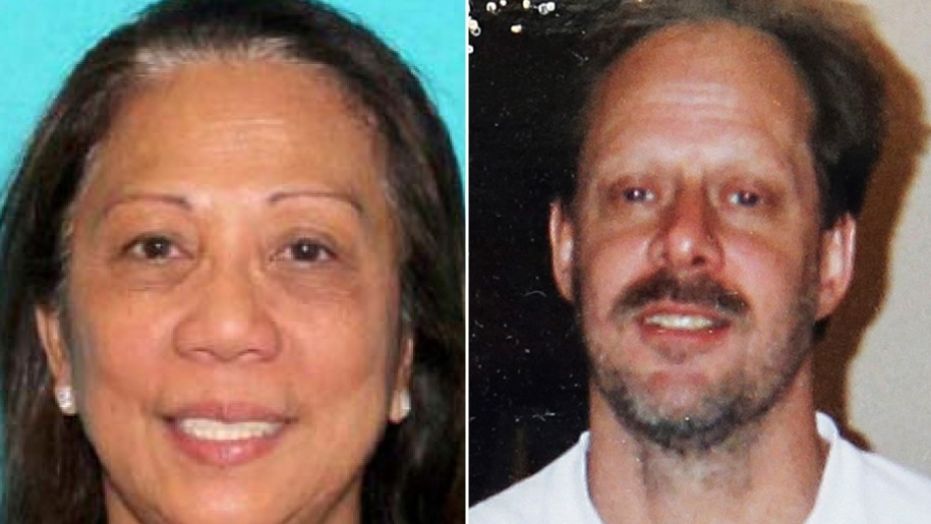 Nothing to see here, folks.

From Fox News:

The girlfriend of Las Vegas gunman Stephen Paddock deleted her Facebook account less than an hour before police released Paddock's name, according to reports.

Marilou Danley was traveling in the Philippines on Oct. 1 when Paddock fired a barrage of shots from his hotel room on the 32nd floor of the Mandalay Bay resort and casino.

The result was 58 people dead and hundreds injured in the worst mass shooting in U.S. history.

When initially contacted by investigators, Danley was "adamant that she had no prior inclination of Paddock's intentions to conduct the attack," an FBI agent's affidavit says.
She also told investigators her fingerprints would be on his bullets because she helped him load magazines, which turned out to be the case.

From the LA Times:

Her fingerprints were on the ammunition. Her casino players' card was found in his room. Investigators scoured her social media accounts and emails -- one of which he, Stephen Paddock, had access to.

Marilou Danley may not have been present when Paddock unleashed a furious barrage of bullets down on a crowd of 20,000 at a Las Vegas country music festival, killing 58 people and wounding more than 500 others, but her links to his life seemed to be everywhere.

[...]According to an affidavit, Danley was identified early on "as the most likely person who aided or abetted Stephen Paddock based on her informing law enforcement that her fingerprints would likely be found on the ammunition used during the attack."

In the court documents, she told investigators she occasionally participated in the loading of the magazines.

Danley has fully cooperated with authorities and has released statements saying she had no idea what Paddock was planning and that she was devastated by the massacre. She was never arrested, though was deemed "a person of interest" by police after the shooting. Her attorney could not be reached for comment.
From Las Vegas Review-Journal:

[Paddock] concealed or deleted all of his digital storage. He used at least one prepaid cellphone, though three phones were found in his Mandalay Bay suite. And in the year leading up to the shooting, he collected an arsenal of weapons and ammunition, mostly purchased from internet retailers, along with glass cutters and "numerous" suitcases, according to the documents.

[...]Two of the phones found in Paddock's hotel suite were unlocked but yielded no "significant" information, according to the documents. The third phone, a ZTE model with a Google operating system, was locked and cannot be forensically examined, but the FBI hoped to glean more information off it via Google.

Though investigators had previously said Paddock had no known social media accounts, the records also included requests to access at least four different Instagram accounts which may have been associated with either Paddock or his girlfriend, Marilou Danley.

Authorities also requested access to Danley's Facebook account, which she deleted shortly after the shooting.
I wonder if Paddock also arraigned for his house to be broken into after the shooting and for police to have no idea whether anything was stolen, seeing as how methodical he was and all.



Follow InformationLiberation on Twitter, Facebook and Gab.