Reports: FBI Launches New Clinton Foundation Investigation, 'Looking Into' Emails
Chris Menahan
InformationLiberation
Jan. 05, 2018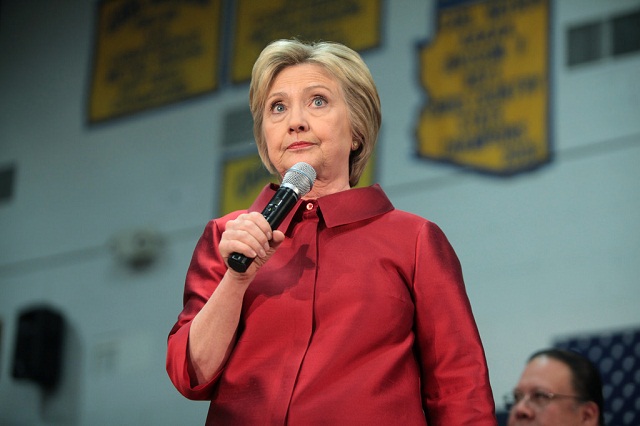 Did Hillary Clinton's Chappaqua house catch fire because she was burning documents?

From The Hill:

The Justice Department has launched a new inquiry into whether the Clinton Foundation engaged in any pay-to-play politics or other illegal activities while Hillary Clinton served as Secretary of State, law enforcement officials and a witness tells The Hill.

FBI agents from Little Rock, Ark., where the Foundation was started, have taken the lead in the investigation and have interviewed at least one witness in the last month, and law enforcement officials said additional activities are expected in coming weeks.

The officials, who spoke only on condition of anonymity, said the probe is examining whether the Clintons promised or performed any policy favors in return for largesse to their charitable efforts or whether donors made commitments of donations in hopes of securing government outcomes.

The probe may also examine whether any tax-exempt assets were converted for personal or political use and whether the Foundation complied with applicable tax laws, the officials said.

One witness recently interviewed by the FBI described the session to The Hill as "extremely professional and unquestionably thorough" and focused on questions about whether donors to Clinton charitable efforts received any favorable treatment from the Obama administration on a policy decision previously highlighted in media reports.
There's no question she did. If it's an honest investigation, which there's no reason to assume it will be, she'll be brought up on charges.



From The Daily Beast:

Justice Department officials are taking a fresh look at Hillary Clinton's use of a private email server while she served as secretary of State, The Daily Beast has learned.

An ally of Attorney General Jeff Sessions who is familiar with the thinking at the Justice Department's Washington headquarters described it as an effort to gather new details on how Clinton and her aides handled classified material. Officials' questions include how much classified information was sent over Clinton's server; who put that information into an unclassified environment, and how; and which investigators knew about these matters and when. The Sessions ally also said officials have questions about immunity agreements that Clinton aides may have made.

A former senior DOJ official familiar with department leadership's thinking said officials there are acutely aware of demands from President Donald Trump that they look into Clinton's use of a private email server while secretary of State—and that they lock up her top aide, Huma Abedin.
It's about damn time.



Fox News dropped another bombshell on Wednesday:

House investigators will get access this week to "all remaining investigative documents" – in unredacted form – that they had sought as part of their Russia inquiry, under a deal between Deputy Attorney General Rod Rosenstein and House Intelligence Committee Chairman Devin Nunes, R-Calif., according to a letter obtained by Fox News.

The letter, from Nunes to Rosenstein, summarizes an "agreement" reached on a phone call Wednesday evening and also says key FBI and Justice Department witnesses in the probe will be provided for interviews later this month.

"It is my hope that this agreement will provide the Committee with all outstanding documents and witnesses necessary to complete its investigations," Nunes wrote.
Meanwhile, Chuck Grassley said Wednesday former FBI Director James Comey likely leaked classified information when he gave four of his FBI memos to Columbia Law Professor Daniel Richman to leak to the press.


Follow InformationLiberation on Twitter, Facebook and Gab.