HATE HOAX: Navy Says Black Sailor Vandalized Own Bunk With Racial Slurs
Chris Menahan
InformationLiberation
Dec. 11, 2017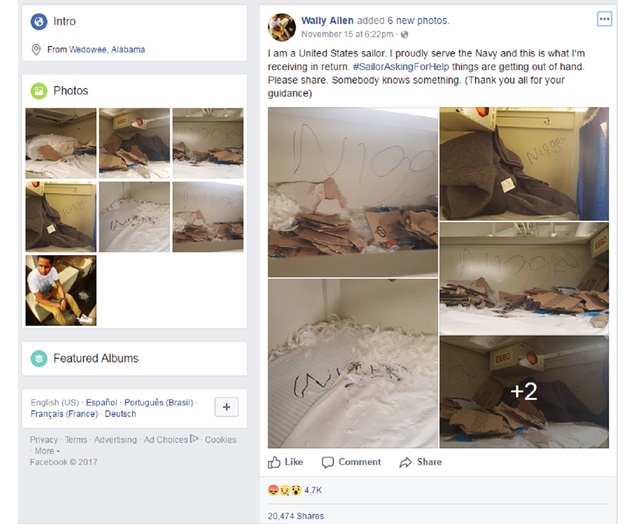 Marquie Little, a 27-year-old seaman, claimed he was living in constant fear after his bunk aboard a Navy aircraft carrier was vandalized with n-words and covered in trash.

"Maybe the guy or guys that vandalized my rack would see me out in town," Little told the Navy Times last month. "I constantly have to look who's giving me the side eye."

Little's story went viral in a now deleted Facebook post where he shared photos of his vandalized bunk and wrote: "I am a United States sailor. I proudly serve the Navy and this is what I'm receiving in return. #SailorAskingForHelp things are getting out of hand. Please share. Somebody knows something. (Thank you all for your guidance)."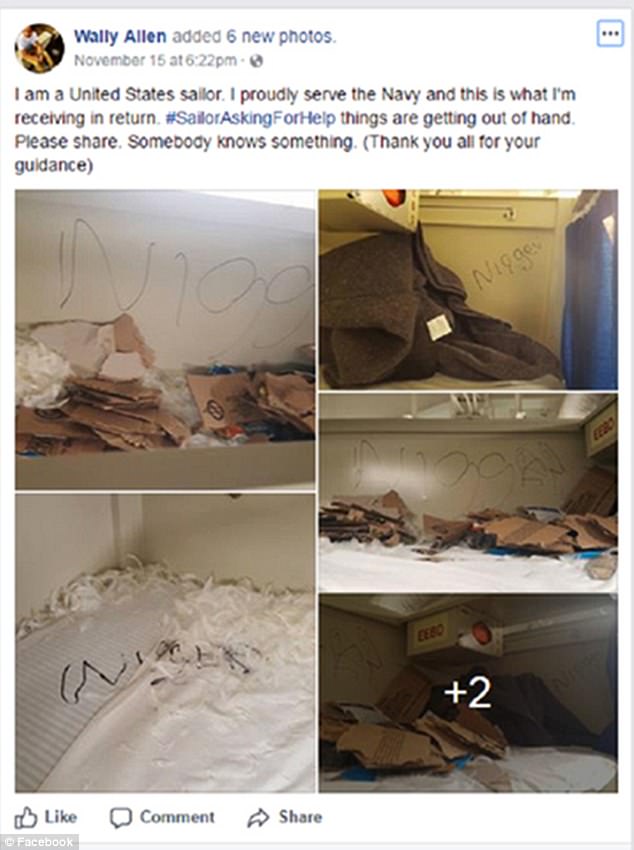 It turns out he staged the whole incident himself, according to Navy investigators.

From the Navy Times:

A sailor who claimed someone scrawled racial slurs on his bed aboard an aircraft carrier —sparking a viral Facebook post in the process — staged the incident himself, the Navy said Friday.

Marquie Little, a 27-year-old African American seaman, posted photos to Facebook on Nov. 15 under an alias that showed his rack on the carrier George H.W. Bush covered in trash and racial slurs.

..."It's not my first time being called a word such as that," the aviation boatswain's mate airman said in a phone interview later that month. "It puzzled me as to who would do it and why they would do it."
It's not puzzling at all.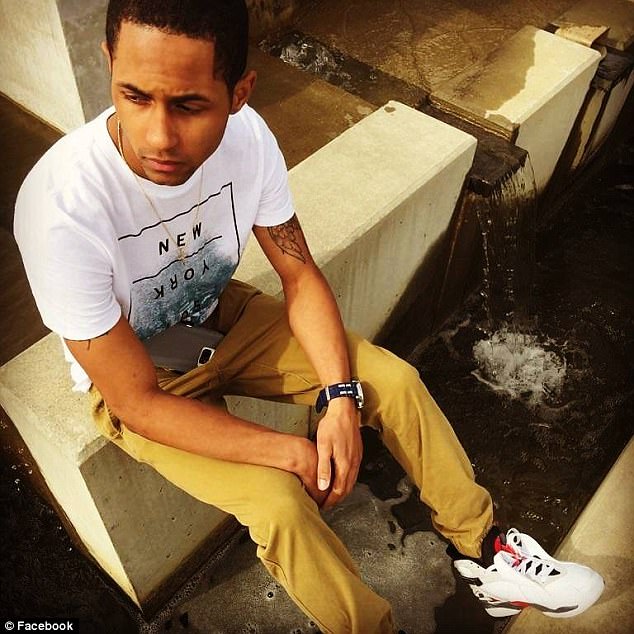 He wanted social media fame and victimhood status, the two most coveted assets in 21st century Weimerica.
But on Friday Cmdr. Dave Hecht, a spokesman for Naval Air Force Atlantic, said "a thorough investigation" conducted with the Naval Criminal Investigative Service found inconsistencies in the sailor's account.

"A NCIS-supported command investigation following claims of racially-motivated vandalism aboard the (carrier) has determined that the alleged victim staged the incident himself," Hecht said in an email.
Despite staging this hate hoax -- which really amounts to a "hate crime" against white people as whites as a group were falsely blamed for it -- Hecht said Little "will remain a member of the crew and continue to perform his military duties."

Though he was shown extreme leniency, Little nonetheless refused to take any responsibility for his alleged actions and instead insisted he's the real victim here:

Little denied staging the racist vandalism, and said Friday that NCIS had not done a proper investigation, but did not elaborate.

"And now I'm to be here looking like a bad guy for attention," Little wrote in a text message. "I have nothing to gain from doing such an incident but I have everything to lose."

Hecht said that, while the Navy had disproven the sailor's claims, it used the incident to provide additional crew training and reemphasize that vandalism and racism would not be tolerated.
Correction: staging hate hoaxes and framing white people for them absolutely will be tolerated.

Nearly the exact same thing happened late last year with an Air Force Academy cadet confessing he drew racial slurs on his own dorm and those of several other fellow African-American cadets.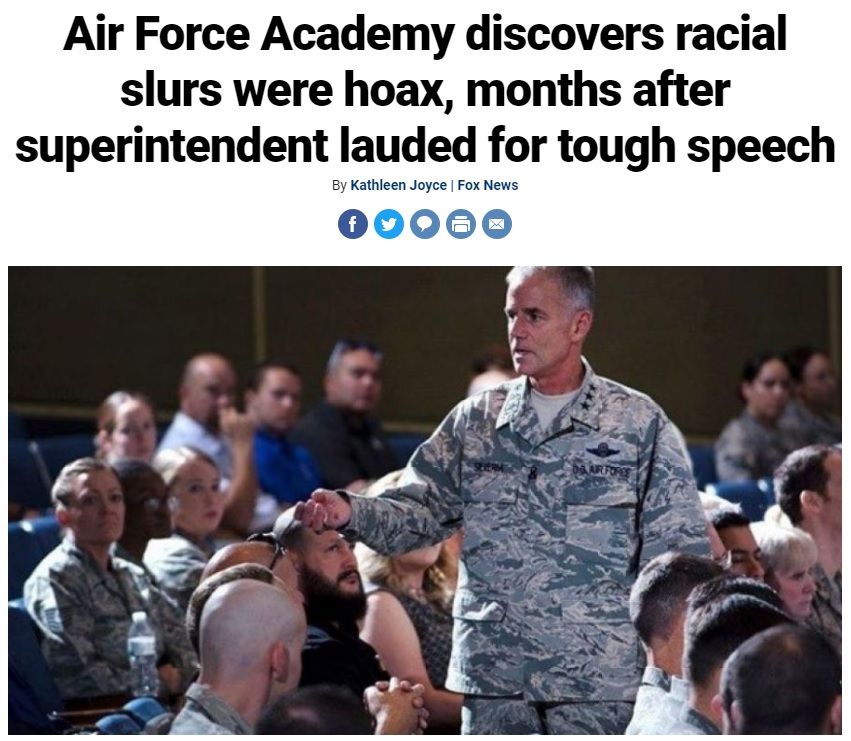 Though the incident was proven to be a hoax, the Anti-Defamation League gave US Air Force Academy Lt Gen Jay Silveria an award for delivering an "impassioned speech" shortly after the incident where he chastised innocent cadets as a bunch of racists.


Follow InformationLiberation on Twitter, Facebook and Gab.