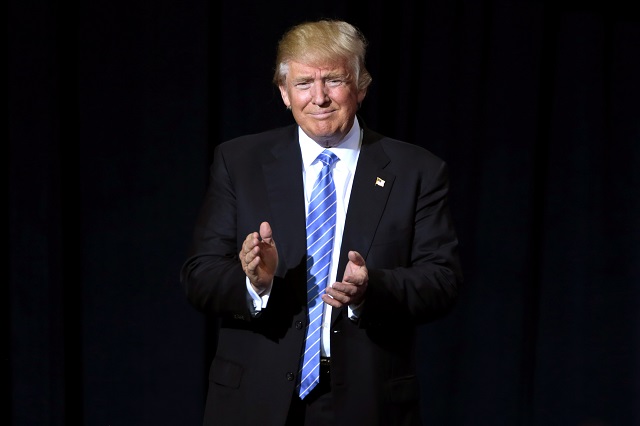 Should being a Christian who actually believes the tenets of Christianity disqualify someone from being a federal judge?

According to Democrats, the answer is unquestionably yes.

One of Trump's nominees, conservative Christian Jeff Mateer, in the words of liberal rag Politico, "asserted transgender children were evidence of 'Satan's plan.'"

From Politico:

Democrats and outside liberal groups have mounted a campaign to derail a slew of those candidates, particularly nominees who they say have shown a hostility to the rights of minorities.

Chief among their targets is Jeff Mateer, nominated to a federal judgeship in Texas, who in a past speech referred to transgender children as proof of "Satan's plan." Mateer, according to comments unearthed by CNN, has also implied that the 2015 Supreme Court decision legalizing gay marriage is "disgusting" and could lead to polygamy or bestiality.

Sen. Ted Cruz (R-Texas) has said he still stands by Mateer's nomination. But Senate Majority Whip John Cornyn (R-Texas) has publicly voiced some concerns, particularly that Mateer didn't disclose the contents of those speeches before he and Cruz ultimately recommended that he be nominated.
You can see his full comments in context below. Of course, cowardly Republicans are falling all over themselves to apologize for Trump having the audacity to nominate a Christian.
"That's a big problem," Cornyn told Politico earlier this month. "That may not be the only problem, but that's a big problem."

The second-ranking Senate Republican said he is sympathetic to Mateer's right to speak freely, particularly if some of his personal views stem from his religious convictions.

"But the problem is, for me, is the failure to disclose the information up front so we can then talk about that," Cornyn said. "We want to make sure, fundamentally, everybody has access to fair and equal justice and it's important that, notwithstanding the opinions that people may have about various subjects, that they separate that from what their job as a judge would be."

A White House spokeswoman pointed to Trump's comments on Monday when asked whether the administration still supports the nominations of Mateer and Goodwin.

But Severino defended them, calling the ABA a "liberal special interest group" and calling the campaign against Mateer "part of the same witch hunt" waged against Amy Coney Barrett, a 7th Circuit nominee whose traditional Roman Catholic faith had come under scrutiny from Democratic senators.
Here's what Mateer actually said. He was talking about a case where a first-grader sued a school in Colorado for not honoring his/her supposed "right" to use a bathroom for the opposite sex.

"A first grader really knows what their sexual identity [is]?"

"I mean, it's just .... it just shows you how Satan's plan is working, in the destruction that's going on."


This is a basic tenet of Christianity, yet according to libs, not wanting boys (and men) to share bathrooms with little girls automatically disqualifies you for the bench, even if the vast majority of Americans agree with you.

This case is just the same as with Barrett, who was viciously attacked by Diane Feinstein and Dick Durbin earlier this year for being a catholic.



Follow InformationLiberation on Twitter, Facebook and Gab.