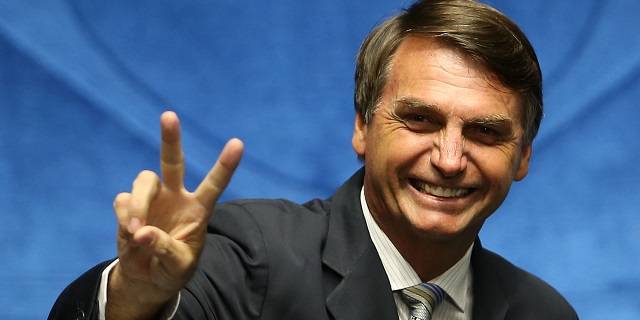 A hugely popular pro-gun, pro-family, "far-right" traditionalist and nationalist may become Brazil's next president.

From Reuters:

BRASILIA (Reuters) - He is anti-gay, pro-gun and warns that China is taking over Brazil. And with one year to go before Brazil's presidential election, right-wing Congressman Jair Bolsonaro is running second in opinion polls.

Bolsonaro, a 62-year-old former paratrooper, lacks a major party behind him but hopes to emulate Donald Trump's unexpected rise to the U.S. presidency with the support of Brazilians fed up with corrupt politicians and bad government.

"Trump faced the same attacks I am facing - that he was a homophobe, a fascist, a racist, a Nazi - but the people believed in his platform, and I was rooting for him," Bolsonaro told Reuters in an interview this week in his office in Brasilia, decorated with the portraits of five military presidents from Brazil's 1964-1985 dictatorship.
That's how you know he's good.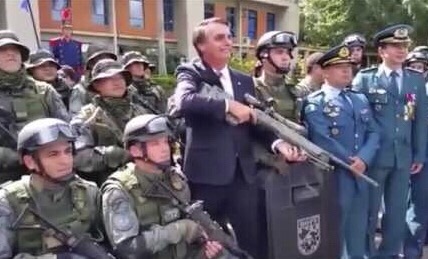 Democracy has failed Brazil and is vastly overrated.
A seven-term congressman, Bolsonaro is emerging as the law-and-order and anti-corruption candidate for the October 2018 vote. His support is fed by a surge in violent crime and Brazil's worst-ever graft scandal, which has implicated much of the political class, including President Michel Temer.

For many disillusioned voters in Latin America's largest country, Bolsonaro's appeal lies in his clean record, with not a single allegation of graft raised against him.

Many others in the Catholic country, however, are outraged by misogynist comments and outspoken support for Brazil's former military dictatorship, including its use of torture.

Bolsonaro is appealing a conviction for inciting violence after he told a female congresswoman on the floor of the lower house that he "would not rape her because she did not deserve it."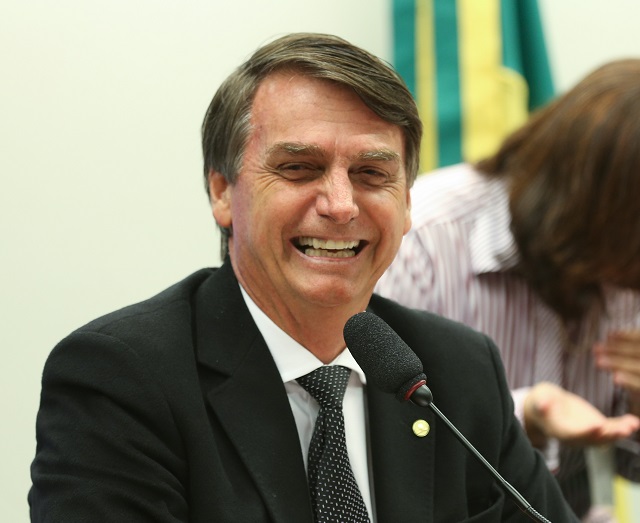 He's got Trump's sense of humor.

Reuters reports he wants to make it so any citizen who wants to can get a gun and move towards making the US Brazil's top trading partner:

If elected, Bolsonaro's priority in foreign affairs would be to strengthen ties with Washington, especially with Trump in the White House. He would aim to make the United States Brazil's main trade partner, a position it lost to China in 2009.

"China is taking over Brazil and that is worrying. They are investing in mining, agriculture, energy, ports and airports," Bolsonaro said, pledging to restrict Chinese investors from buying Brazilian companies.

At the end of the interview, Bolsonaro stood up and saluted in front of the portraits of the five military presidents. Outside, people lined up to get selfies with him.

"I want a photo. He is the only politician who has not stolen," said Marcos, 18, a student from Goias state.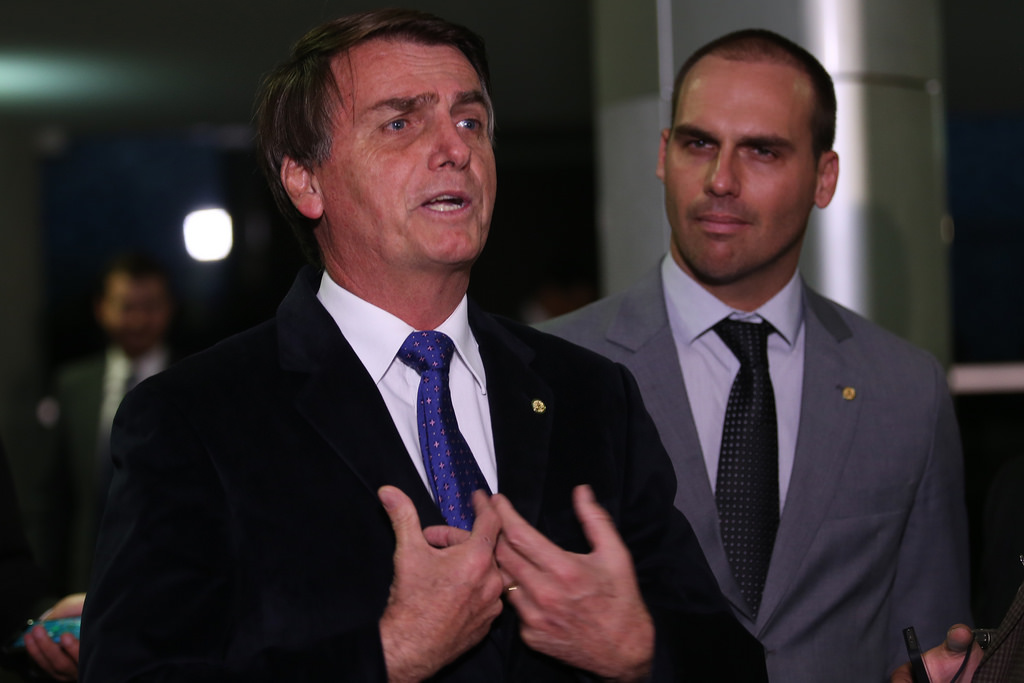 The fire rises.

Follow InformationLiberation on Twitter, Facebook and Gab.