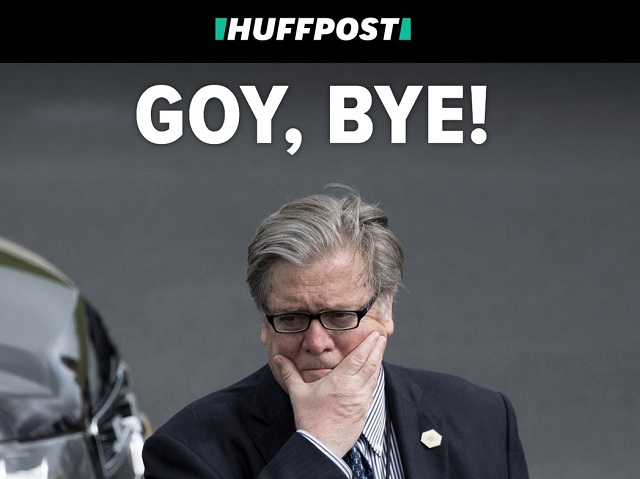 HuffPost reacted to news of White House Advisor Steve Bannon's ouster by running the racist headline "Goy, Bye!" only to later change it to "White Flight."

Goy is short for Goyim, which is a derogatory term for non-Jews that translates to "cattle" in Hebrew.

Despite accusing Trump and Bannon of being racist 24/7, the HuffPost's focus on Bannon's ouster was entirely on his being white.





The headline was chosen by HuffPost editor Chloe Angyal, who is herself Jewish.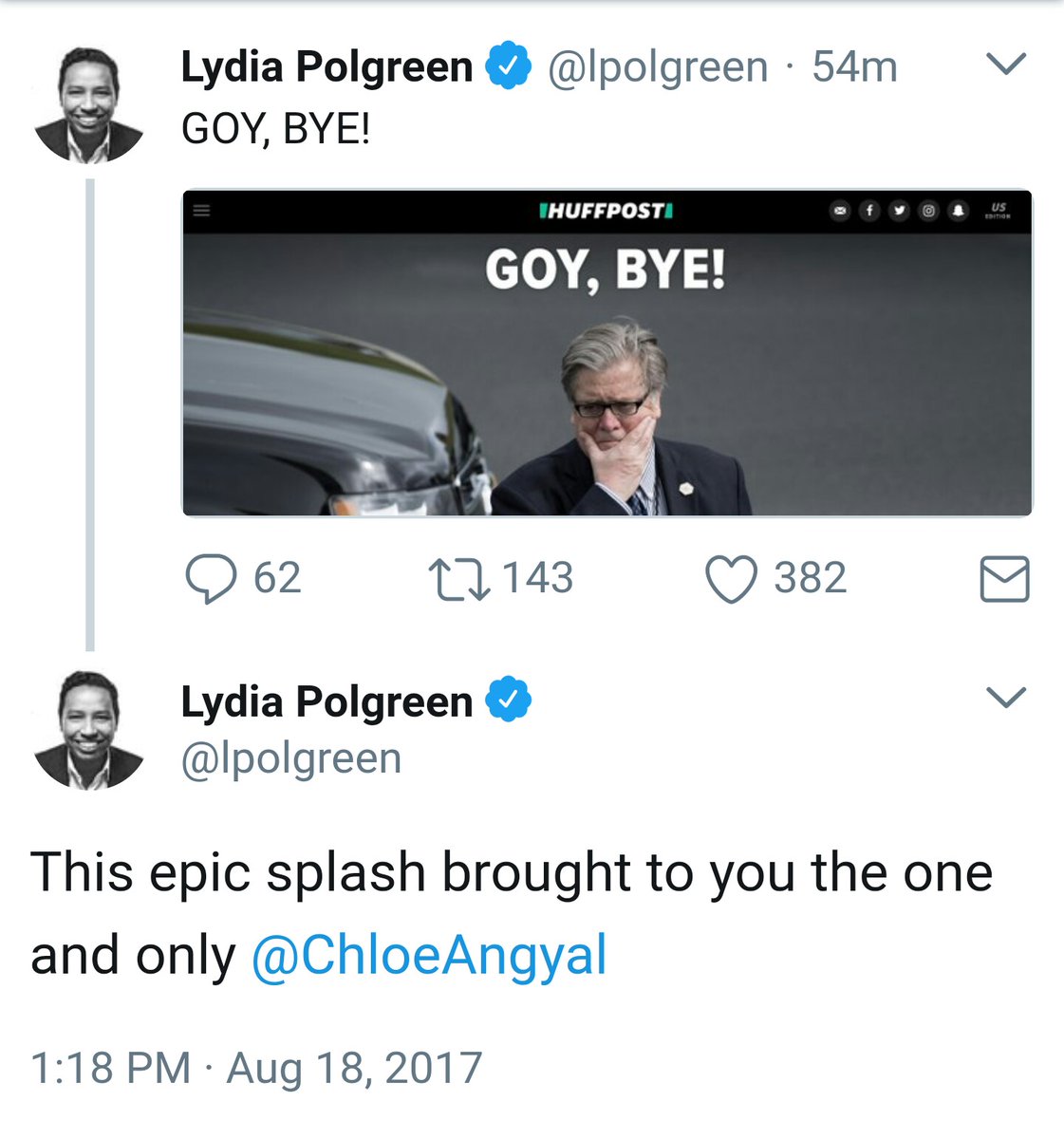 HuffPost editor in chief Lydia Polgreen said the splash "was intended to be a mashup tribute to Yiddish and Beyoncé."

"Any other interpretation was completely unintended," she said.


Despite getting criticism for her headline, Angyal has not issued any apology.

Follow InformationLiberation on Twitter and Facebook.