Maxine Waters​ Calls Tucker Racist For Asking How She Got $4.3M Home On A Lawmaker's Salary
Chris Menahan
InformationLiberation
Jul. 26, 2017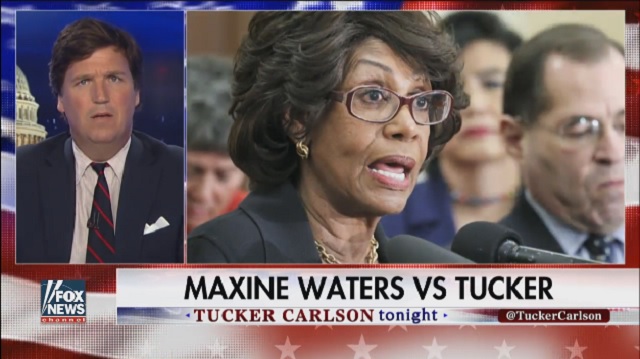 According to Congresswoman Maxine Waters, Tucker Carlson is a racist because he questioned how she was able to live in a $4.3 million home with just a lawmaker's salary.


From Fox News Insider:

Tucker Carlson responded to Rep. Maxine Waters (D-Calif), who called his show racist after he pointed out that she lives in a multi-million-dollar mansion outside her district.

Carlson previously questioned how Waters, who represents one of the poorest districts in California, lives in the $4.3 million home.

He noted that she has held elected office for nearly 40 years and is one of the wealthiest members of Congress.

[...]Waters recently said that she "owns several properties" and "the way Carlson talked about it is 'what right does an African-American woman have to do well?'"

"He doesn't know anything about my investments," she added.
Follow InformationLiberation on Twitter and Facebook.