'Get Her iPad For Imran': Wikileaks Email Connects Nancy Pelosi to Imran Awan
Chris Menahan
InformationLiberation
Jul. 26, 2017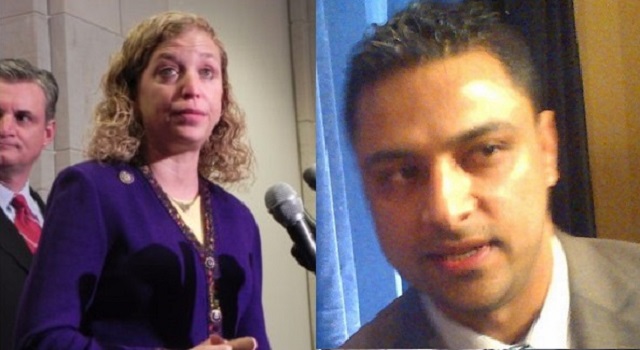 Wikileaks' Julian Assange dug up an interesting leaked email showing Debbie Wasserman Schultz's crooked former IT aide Imran Awan may be connected to Nancy Pelosi.

Awan was caught attempting to flee the US on Monday night and transfer around $300,000 to his house in Pakistan after an investigation by The Daily Caller found the FBI seized a host of smashed up hard drives from his home.



Here's the full email from May 12, 2016 in the DNC leaks:

Pelosi is doing s [sic] closed door meeting. No staff or anyone allowed. Kaitlyn come to Rayburn room and get her iPad for Imran.
Thanks.

Tracie and Kate I will call Kate. Conf in Tracie

Rosalyn Kumar
Rep. Wasserman Schultz
It's not entirely clear whether "her" means Wasserman Schultz or Pelosi. Both Kaitlyn Lane and Rosalyn Kumar appear to have been Wasserman Schultz staffers.

Follow InformationLiberation on Twitter and Facebook.