Pro-Refugee George Clooney Flees Europe Due to Terrorism Fears
Chris Menahan
InformationLiberation
Jul. 09, 2017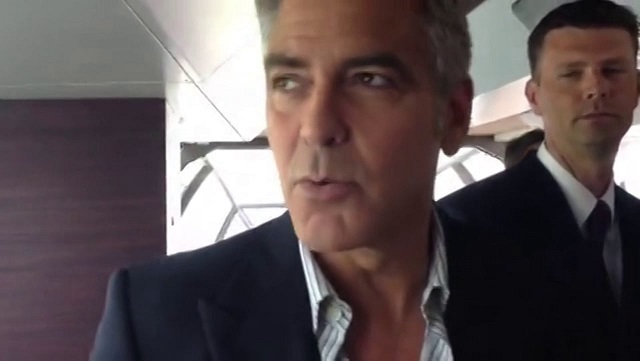 Refugee invasion advocate George Clooney has reportedly made plans to flee Europe due to fears of terrorism, which were "caused by the very refugee policies he advocated."

Paul Joseph Watson breaks it down in his latest viral video:



From Life and Style Magazine, "George Clooney Plans to Move Amal and Twins Back to LA for Security Reasons":

Life & Style has exclusively learned that George Clooney has recently made plans to move back to LA, for the safety of his family, after the latest spate of terror attacks in England.

"He doesn't feel like Amal and the twins are safe living in the English countryside," an insider says. "He's determined to move his family to LA, where he feels much more secure."
While he flees from the situation he helped create, us peons are forced to live in the increasingly third-world hellholes he helped create.

Follow InformationLiberation on Twitter and Facebook.