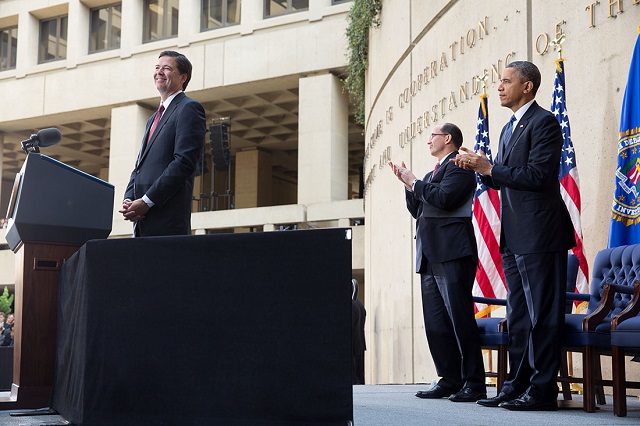 Former US intelligence contractor Dennis Montgomery followed all legal procedures to blow the whistle on the NSA and CIA back in 2015 after he found over 600 million classified documents showing they engaged in widespread, illegal spying on over 20 million Americans, but FBI Director James Comey allegedly shut the investigation down.

From Circa:

A former U.S. intelligence contractor tells Circa he walked away with more than 600 million classified documents on 47 hard drives from the National Security Agency and the CIA, a haul potentially larger than Edward Snowden's now infamous breach.

And now he is suing former FBI Director James Comey and other government figures, alleging the bureau has covered up evidence he provided them showing widespread spying on Americans that violated civil liberties.

The suit, filed late Monday night by Dennis Montgomery, was assigned to the same federal judge who has already ruled that some of the NSA's collection of data on Americans violates the U.S. Constitution's Fourth Amendment, setting up an intriguing legal proceeding in the nation's capital this summer.
Montgomery says the evidence he gave to the FBI chronicle the warrantless collection of phone, financial and personal data and the unmasking of identities in spy data about millions of Americans,.

"This domestic surveillance was all being done on computers supplied by the FBI," Montgomery told Circa in an interview. "So these supercomputers, which are FBI computers, the CIA is using them to do domestic surveillance."

...Montgomery's lawsuit, which included his lawyer, the well-known conservative activist Larry Klayman, alleges Montgomery provided extensive evidence to the FBI of illegal spying on Americans ranging from judges to businessman like the future President Donald Trump.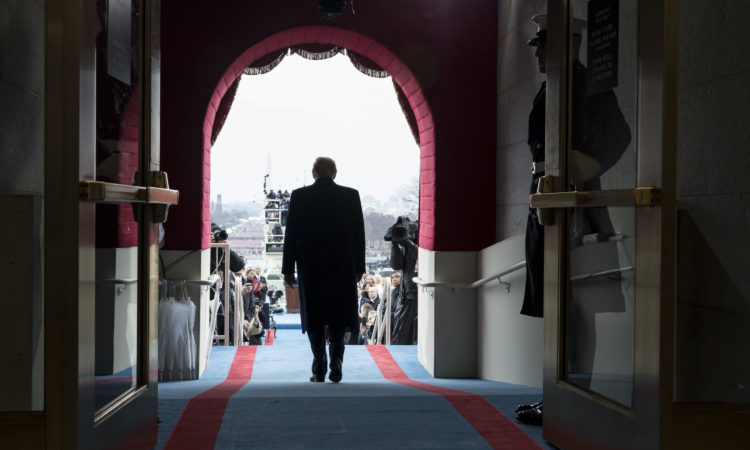 ...Montgomery divulged to the FBI a "pattern and practice of conducting illegal, unconstitutional surveillance against millions of Americans, including prominent Americans such as the chief justice of the U.S. Supreme Court, other justices, 156 judges, prominent businessmen, and others such as Donald J. Trump, as well as Plaintiffs themselves," Montgomery and Klayman alleged in their suit.

"Plaintiffs were assured that the FBI, under Defendant Comey, would conduct a full investigation into the grave instances of illegal and unconstitutional activity set forth by Montgomery. However, the FBI, on Defendant Comey's orders, buried the FBI's investigation because the FBI itself is involved in an ongoing conspiracy to not only conduct the aforementioned illegal, unconstitutional surveillance, but to cover it up as well," the suit added.

Klayman and Montgomery also alleged that they have evidence that they themselves have been improperly spied upon by U.S. intelligence. The suit named numerous other defendants as well, including current NSA Director Mike Rogers, former CIA Director John Brennan and even former President Barack Obama.
During Comey's bizarre speech to the ADL earlier this year just one day before he was fired, social justice warrior James Comey said he kept a 1963 memo from former FBI Director J. Edgar Hoover under his desk which asked for permission to surveil Martin Luther King Jr. over his communist connections.



He said he kept it to show how vital it was that the enormous powers of the FBI not be abused. Clearly, that was all a load of crap. This man ran cover for Hillary Clinton, George W. Bush and Barack Obama, and now he's determined to take down the first president in decades that's not entirely a puppet of the deep state.

Follow InformationLiberation on Twitter and Facebook.