Germany: 62yo Woman Fined 1,350 Euros For Sharing Anti-Migrant Joke On Facebook
Chris Menahan
InformationLiberation
Jun. 05, 2017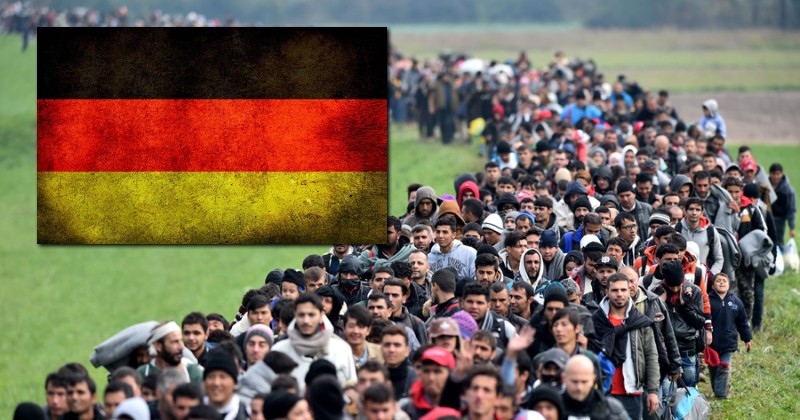 German thought police punished an elderly woman with a 1,350 euros fine for sharing and "liking" a comedic anti-migrant meme on Facebook.

From Breitbart:

A 62-year-old German woman has been fined 1,350 euros by the government after she shared and liked an anti-migrant joke picture on her Facebook page.

The 62-year-old Berlin resident Jutta B. from Lichtenberg was arrested and had her home raided by police after she shared a picture on Facebook entitled, "Do you have anything against refugees?" For sharing the picture, which included disparaging comments about migrants, the woman was sentenced to a 1,350 euro fine, German newspaper Berliner Morgenpost reports.

Since her arrest and subsequent fine, Facebook has banned Jutta's account. In court, she claimed she had liked and shared the picture in question without fully reading the content. "I like to pass on funny things", she told the court.

The prosecution referred to her actions as "an utterance capable of inciting hatred and denigration of the human dignity of others".

The picture, which asked "Do you have anything against refugees?" had a number of answers including "Yes, machine guns and hand grenades", was viewed and shared by a further 500 people, including one who reported the 62-year-old to the police.

In reaction, other Facebook users sent the pensioner abusive messages. The left-wing extremist group Anti-Fascist Action, or Antifa, sent the woman death threats. Antifa has a large presence in Berlin in what are called "autonomous communities" where they illegally squat in buildings and often riot and fight with police.
If you ever wondered why Germans are not more critical of this migrant invasion, look no further.

Follow InformationLiberation on Twitter and Facebook.