Sheila Jackson Lee's Campaign Spent $10k On Super Bowl Tickets, $5k On 'Fundraising' At Eatery
Chris Menahan
InformationLiberation
May. 21, 2017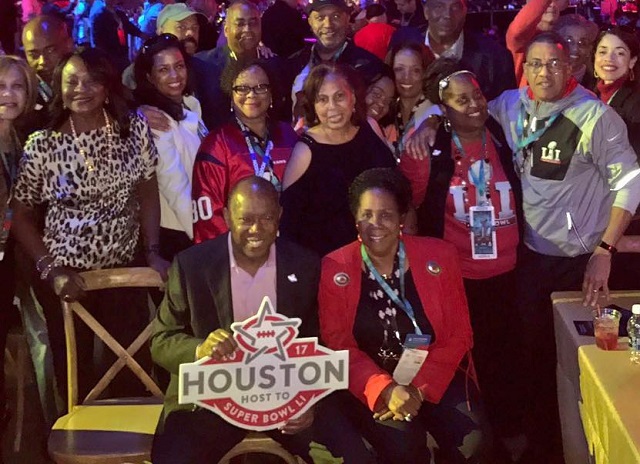 Texas Representative Sheila Jackson Lee's campaign spent almost $10,000 on Super Bowl LI tickets and dropped another $$4,901 on "fundraising" at a local Italian restaurant, the Washington Free Beacon reports.

From Washington Free Beacon:

This year's Super Bowl between the Atlanta Falcons and New England Patriots, which took place on Feb. 5, was held at NRG Stadium in Houston, Texas. Jackson Lee represents Texas's 18th Congressional District, which includes most of the central Houston area.

The congresswoman's campaign committee is shown to have made two separate transactions pertaining to Super Bowl tickets days before and after the event.

On Feb. 3, just two days before the Super Bowl, Jackson Lee's campaign committee paid $4,900 to 21st Century Fox, Government Relations for 'Super Bowl LI Tickets,' according to [FEC] filings.

On Feb. 8, three days after the Super Bowl, Gerald Womack, the congresswoman's campaign manager, was reimbursed $4,900 for Super Bowl tickets, filings show.

Jackson Lee's campaign also spent thousands at a Houston restaurant on the day of the Super Bowl.

A $4,901.46 'fundraising expense' was made on Feb. 5 at Grotto Restaurant, an Italian restaurant located in Houston.
Sounds like quite the party.

A tweet from former Tampa Bay Buccaneers player Ellis Wyms appears to show she attended the game:


Her Instagram also showed she was at NRG Stadium:




"The public deserves an explanation on why Super Bowl tickets were a campaign expense," Matthew Whitaker, president of the Foundation for Accountability and Civic Trust told the Washington Free Beacon.

Follow InformationLiberation on Twitter and Facebook.