Colbert Audience Cheers Comey Firing, Gets Rebuked By Colbert, Changes to Jeering Trump
Chris Menahan
InformationLiberation
May. 10, 2017


Liberals need to be told exactly what to think on every issue by their late night gods.

From The Gateway Pundit:

CBS Late Show host Stephen Colbert (of 'cock holster' infamy) informed his audience Tuesday evening at the taping of the Late Show of the then-breaking news that FBI Director James Comey had just been fired by President Donald Trump. Colbert's liberal audience erupted in wild cheers at the news that their defeated 2016 presidential candidate Hillary Clinton's nemesis (over his handling of Clinton's email investigation) was finally dealt justice.


A stunned Colbert rebuked the audience, waving a shaming finger at them and saying, "Huge, huge Donald Trump fans here tonight."

The liberal sheep in the Colbert audience got the message and then proceeded to jeer Trump as Colbert went through a litany of remarks and jokes attacking Trump over the sudden firing of Comey–including a sex joke about Trump that was not as crude and profane as Colbert's 'Trump's mouth is Putin's cock holster' jibe.
Liberals watch these late night shows as some sort of weird therapy.

Just tonight Colbert had a "Daily Show" reunion with Jon Stewart, Samantha Bee, John Oliver, Ed Helms and Rob Corddry where they got together to provide their audience with a group-therapy sesh to help them cope under Donald Trump's presidency and push them to join "The Resistance™."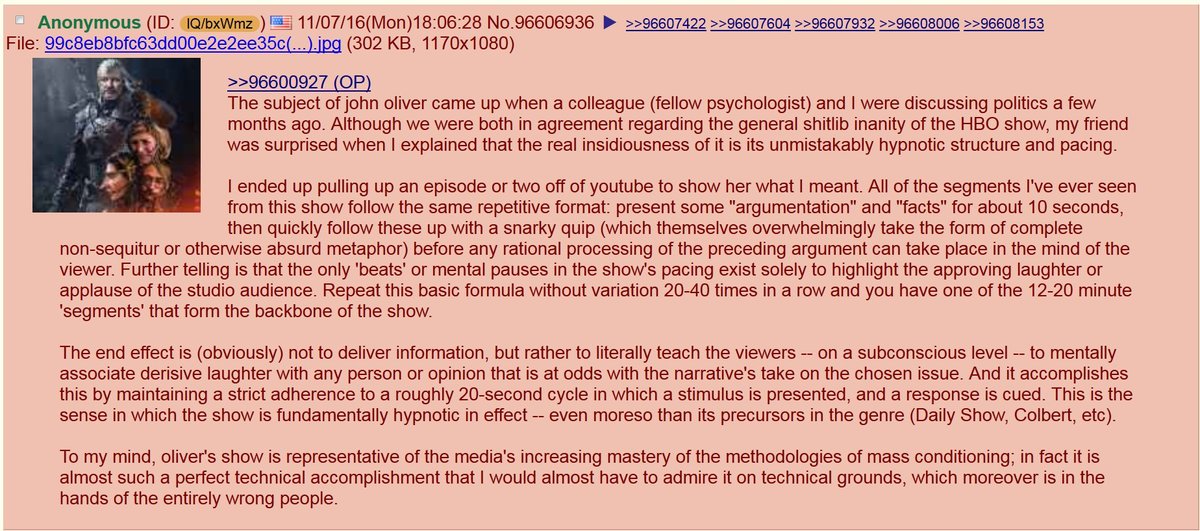 Follow InformationLiberation on Twitter and Facebook.