"They're Not Scared of Anything": African Apex Gang Terrorizing Australia
Chris Menahan
InformationLiberation
May. 01, 2017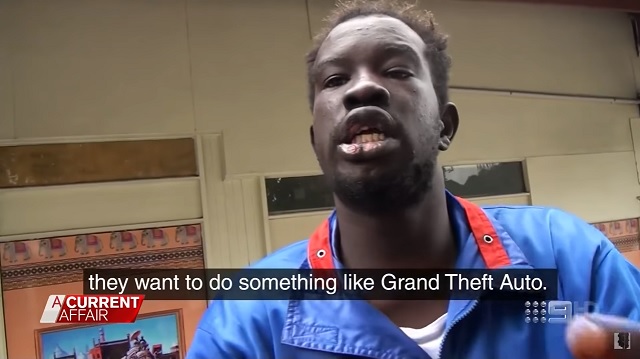 Australia's 9 News released a shocking report Monday showing how the African Apex street gang is terrorizing Melbourne and spawning a right-wing resistance movement demanding all criminal migrants be deported.

9 News interviewed two members of the Apex gang who said they're from South Sudan. The two gang members, who refused to reveal their real names, justified the gang's criminal behavior by saying they've "got to make money."

As 9 News reports:

"In the city, you've got to make money. You don't have things to do, you want to make money. If you don't have money, then you have to go hussle," one of them men told A Current Affair.

"Gang is your best friend. Your whole group, you can do anything. You're happy, you want to do anything. You're not scared of stuff."
...The two men who spoke with A Current Affair have both had many run-ins with the law...

"I just got out of custody," the second Apex member admitted.

"I just got out after four hours and I did nothing. I didn't drink or nothing. I didn't do drugs and I just broke my hand not long ago."

...The two men say police are heavy-handed, the court system is easy to manipulate and if they or their friends do get convicted, the punishment is never severe.
The crime spree these African migrants are responsible for has spawned right-wing vigilante groups like the Soldiers of Odin and the United Patriots Front who are demanding mass deportations.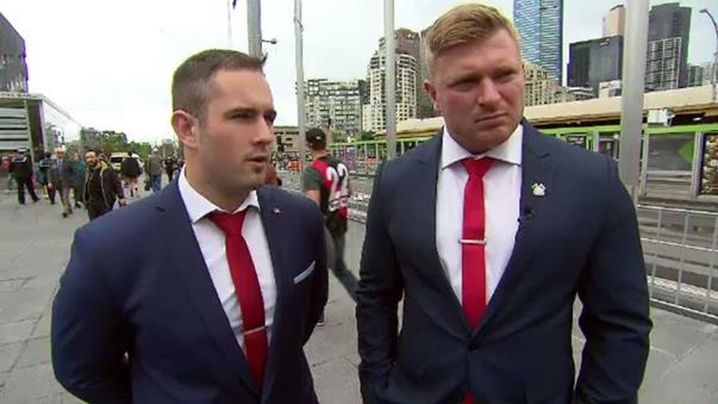 9 News asked two United Patriots Front members how they respond to the idea their group could be labeled as "extremist."

"Extremism is the absurd notion of taking a logical point to its end," one member said. "If we think this is a problem and we want to solve it, well, therefore we're extremists."

"The reason why mainstream politicians are not considered extremists is that they don't solve anything," he said.

The United Patriots Front says these migrants from over-seas should be deported if they're caught committing any crimes.

"It clearly is a community problem," he said. "In regards to deportation, if you are not a citizen of this country and you are committing crimes in this country, it shouldn't be a negotiation. You don't have the right to stay. It is a privilege to come to this country and you should treat it like one."

"They think Australians are afraid, they think we're too soft, too weak to protect our own communities. Keep pushing and see what happens."

Follow InformationLiberation on Twitter and Facebook.