Missouri Medical School May Lose Accreditation For Being Too White
Chris Menahan
InformationLiberation
Apr. 29, 2017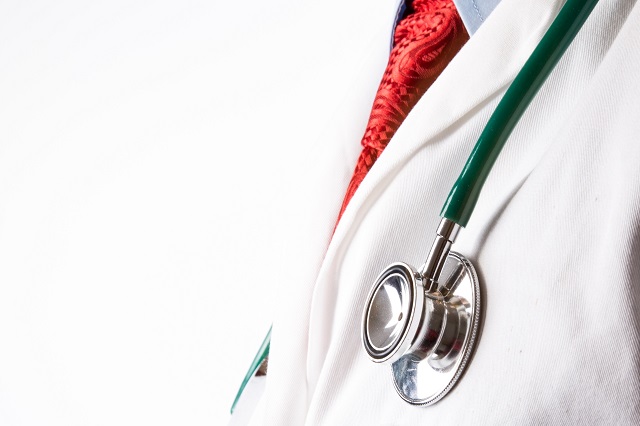 The University of Missouri School of Medicine is facing the loss of its accreditation because they have too many white students and faculty.

The media is acting like this is perfectly reasonable.

From KCUR:

STAT, a national publication that covers health, medicine and science, came out Wednesday with a lengthy story on the medical school at the University of Missouri-Columbia and it isn't pretty.

The publication says the med school is in danger of losing its accreditation next year because it has so few minority students and faculty.
Note, if they lose their accreditation, STAT says their degrees would be "rendered essentially worthless."
STAT notes that the current first-year class has only five black students out of a total of 104. In 2015, there were two, it says, and in 2014 just one.

Dr. Patrice "Patrick" Delafontaine, dean of the med school, tells STAT it's an issue the school has to deal with, but STAT says interviews it conducted with more than half a dozen current and former students "described a campus that has made it harder for them to succeed."

"Some said that MU's lack of diversity means they are more likely to be mistaken for a janitor, to be singled out for ID checks by campus security, or to hear physicians make off-handed remarks about patients of color," STAT writes. "They said it was more difficult for them to thrive here than white students. They said they have dealt with subtle and overt displays of racism. And some have questioned whether they made a mistake deciding to attend the school."

The med school has been cited twice before, in 2001 and 2008, by the national accreditation organization, the Liaison Committee on Medical Education (LCME). And as STAT points out, the LCME has cited nearly half of all medical schools in the United States for lacking diversity.
"Lacking diversity" means "being too white."

This Soviet-style committee is going around threatening "nearly half of all medical schools" with losing their accreditation for being too white.

I'm sure when most people go on the operating table, what matters most to them is not knowing they have the best doctor, but instead knowing that their doctor's medical school did all they could to aggressively battle "systemic racism."

Follow InformationLiberation on Twitter and Facebook.