Maxine Waters: Chaffetz Resignation Part of Russia, Ukraine, Michael Flynn, Kremlin Conspiracy
Chris Menahan
InformationLiberation
Apr. 26, 2017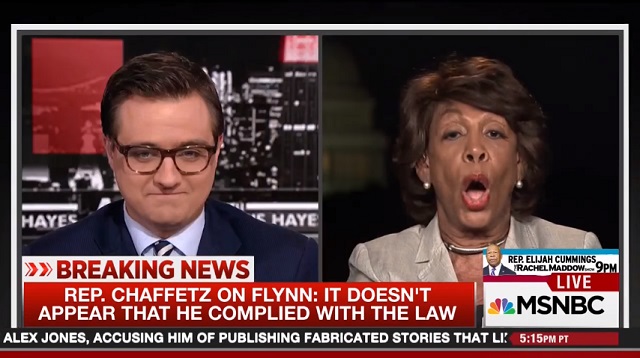 According to Representative Maxine Waters, Jason Chaffetz's resignation is potentially part of a conspiracy connecting Russia, Ukraine, Michael Flynn and the Kremlin.

From The Daily Caller:

In an interview with MSNBC's Chris Hayes [on Tuesday], Waters speculated that Utah Rep. Jason Chaffetz's recent announcement that he will not seek re-election in 2018 may be due to his own improper links to the Russian government.

Waters acknowledged that she has no evidence to support that theory, but she offered it anyway.

"There is a lot of speculation about what he's doing," Waters said of Chaffetz, who serves as chairman of the House Oversight Committee.
"There are those who think that he, in some ways, have some connections to what is going on in the Ukraine and perhaps in Russia itself and knows something about all of this. I don't really know. I can't say, but he's strange in the way that he's conducting himself," she said.

..."Maybe [Chaffetz] thinks that if he rolls out and points to the fact that something is going on with Flynn that he did not disclose, and this is criminal, I mean he's violated a federal law, that somehow this will raise him above maybe what connections he may have with the Kremlin," Waters said, adding that "we need to keep an eye on him."
This country went from Thomas Jefferson and Benjamin Franklin to Maxine Waters and Nancy Pelosi.

Follow InformationLiberation on Twitter and Facebook.