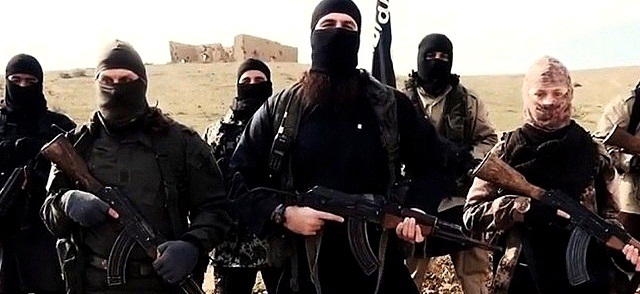 Former Israeli Defense Minister Moshe Ya'alon made a stunning admission during an interview with Israel's Channel 10 news on Saturday.

Ya'alon, who served as Israel's Defense Minister from 2013 up until May 2016, told Channel 10 news reporter Eli Levi that ISIS had "apologized" for attacking Israeli Defense Forces operating in the Syrian Golan Heights.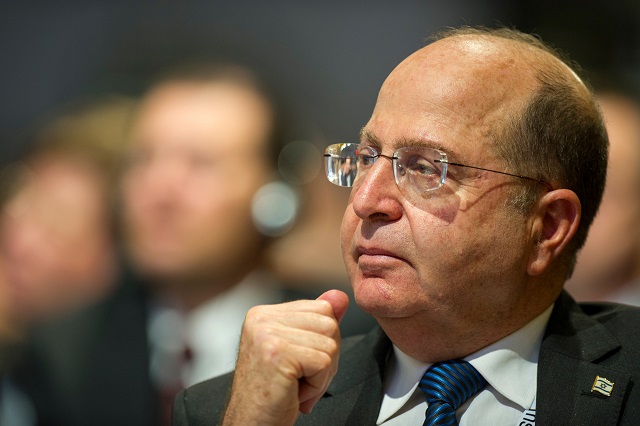 As The Times of Israel reports:

"There was one case recently where Daesh opened fire and apologized," Ya'alon said, using the terror group's Arabic nickname.

This was an apparent reference to a clash that took place near the Syrian border last November, in which IDF troops exchanged fire with members of the Islamic State affiliate. After a brief gun battle, the Israeli military attacked the terrorist group with airstrikes and tank fire, killing four of them.

Israel and much of the Western world considers the Islamic State affiliate in the Syrian Golan Heights, known as the Khalid ibn al-Walid Army, to be a terrorist group. Communication with them is technically illegal under Israeli law, constituting contact with an enemy agent.
Richard Silverstein shared another translation of Ya'alon full quote along with video of the interview:

"…Within Syria there are many factions: the regime, Iran, the Russians, and even al-Qaeda and ISIS. In such circumstances, one must develop a responsible, carefully-balanced policy by which you protect your own interests on the one hand, and on the other hand you don't intervene. Because if Israel does intervene on behalf of one side, it will serve the interests of the other; which is why we've established red lines. Anyone who violates our sovereignty will immediately feel the full weight of our power. On most occasions, firing comes from regions under the control of the regime. But once the firing came from ISIS positions–and it immediately apologized."


This is an absolutely stunning admission as it appears to confirm the "conspiracy theory" that Israel is working together with radical ISIS terrorists to overthrow Bashar al-Assad in Syria.

Last year, Efraim Inbar, the director of the powerful Israeli think tank named the "Begin-Sadat Center for Strategic Studies," said ISIS "can be a useful tool in undermining" Iran, Hezbollah, Syria and Russia.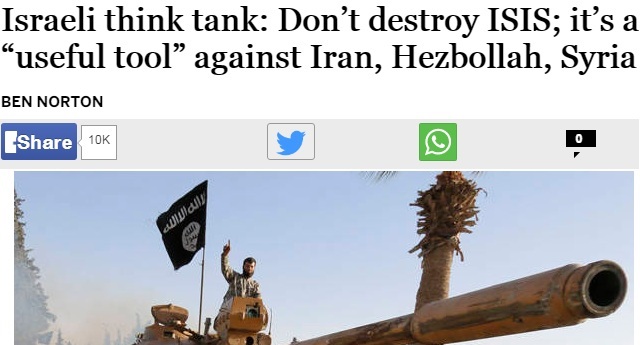 RT added much context to Ya'alon's admission:

While the official Israeli position is pursuing neutrality in the Syrian conflict, Tel Aviv has in the past and on several occasions engaged Syrian military targets in Syria to prevent the alleged transfer of weapons to the Lebanese group Hezbollah, considered a terrorist group by Israel.

Israeli aircraft were first accused of allegedly striking a Syrian convoy transporting Iranian weapons to Hezbollah, back in January 2013. More allegations surfaced over the years, which Tel Aviv repeatedly denied or refused to comment on.

Finally in March this year, Tel Aviv did confirm conducting airstrikes on several targets in Syria, after Damascus activated its air defense system against the IDF jets.

Israeli Prime Minister Benjamin Netanyahu justified the incursion explaining that IDF planes targeted a Hezbollah weapons convoy.

Damascus, however, said that the Israeli strikes only benefited Islamic State and other terrorist groups. Earlier this month the Syrian President Bashar Assad once again blamed Israel of helping militants terrorizing his country.

"You can assume that these terrorists are fighting for Israel. If they aren't part of the regular Israeli army, they're fighting for Israel. Israel has common goals with Turkey, the United States, France, Britain, Saudi Arabia, Qatar and other countries," Assad was quoted by Ynet news as saying.

"Israel is working on helping these terrorists wherever the Syrian army is advancing. It attacks in one form or another to provide them with assistance, and to stop the Syrian army's momentum in the face of the terrorists," the Syrian leader added.
In 2015, it also came out Israel was providing medical care to Islamic militants injured fighting the Assad regime in the Golan Heights.



Moshe Ya'alon's comments demand a thorough investigation. Unfortunately, a search of Google News shows the The Times of Israel's story is being almost completely ignored with only RT and The Independent picking up.

Follow InformationLiberation on Twitter and Facebook.