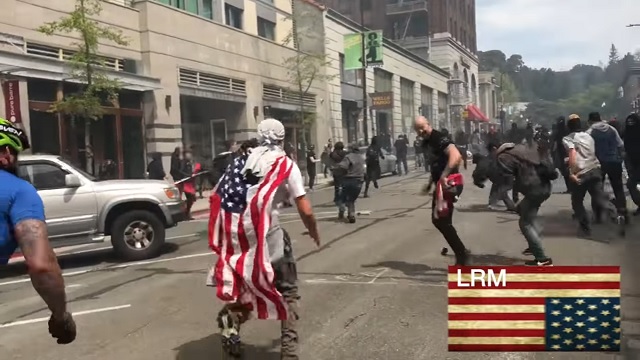 Newly released video from last week's Battle at Berkeley shows Based Stick Man leading a based battalion in an "epic final charge" to oust antifa from the streets.

"Wait till this sh*t goes viral and hits the internet man," Kyle Chapman, aka Based Stick Man said.

"We're going to set a fire in the hearts of so many people around the world."

Watch the close-up footage courtesy of Last Revolution Media:



Follow InformationLiberation on Twitter and Facebook.