'Greektown Brawl': 25-40 Men Filmed Beating People In the Streets of Detroit
Chris Menahan
InformationLiberation
Apr. 17, 2017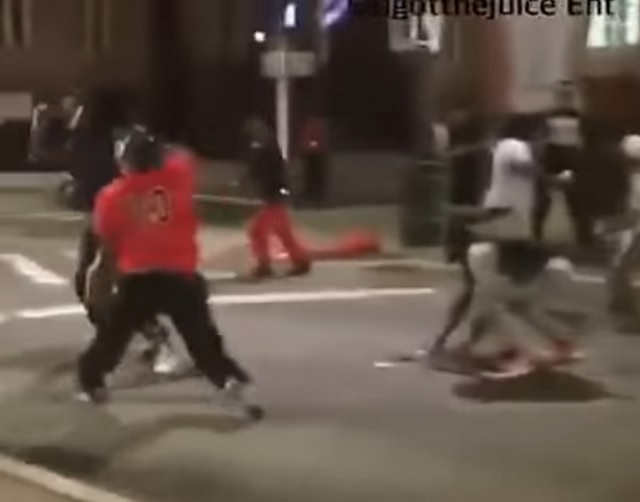 You're going to love the new Detroit.

From CBS Detroit:

The caption says simply: "This happened in Downtown Detroit last night."

And then starts a video that shows about 25-40 men punching, kicking and brutally beating people on the streets of Greektown, one of Detroit's most popular hotspots. In the video, one man is lying with his head over the curb appearing unconscious and very badly injured. He gets punched and kicked as the cell-phone filming crowd of young men shouts and laughs.
Quickly becoming known as the Greektown brawl — the Saturday night fight was caught on video that was posted to Facebook.

By the time the police in Detroit were alerted to what was happening it was already over, they said. Police Chief James Craig said the department is vigorously working to uncover who was involved in the "troubling" incident.
The denialist media is trying to act like this is some freak occurrence.

Just searching "Greektown fight" on YouTube brings up a dozen similar videos.



Follow InformationLiberation on Twitter and Facebook.