Maine Democrats Filmed Laughing Over Rise In White Male Suicides
"Maybe I shouldn't say that out in public."
Chris Menahan
InformationLiberation
Apr. 14, 2017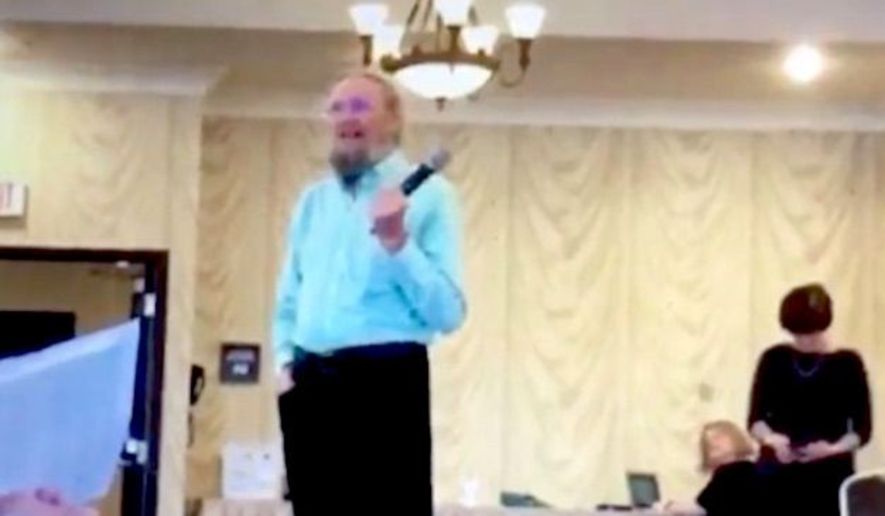 Maine Democratic Party members think it's hilarious that white men are committing suicide at record rates.

Video from a recent "Values and Vision" community meeting shows former Maine senatorial candidate Richard Fochtmann saying he thought this increase in so-called "deaths of despair" was "great."

After saying the Democrats need to encourage more "young people" and "women" to join their party, Fochtmann said: "Today, you know, I saw a thing that said a lot of men, white men, are committing suicide. I almost thought, 'yeah, great!'"

The crowd burst into laughter.

"Then I thought about it little more, and I thought maybe I shouldn't say that out in public," he said.



As I reported last month, "deaths of despair" among white men are skyrocketing and Democrats are literally celebrating the surge.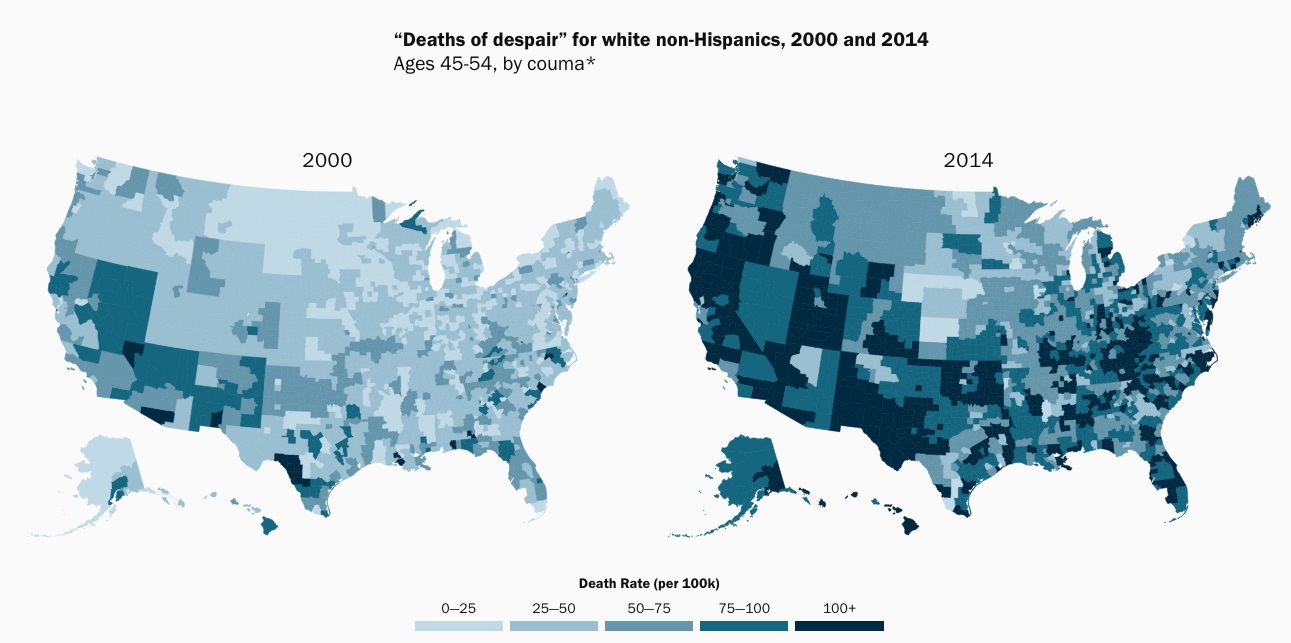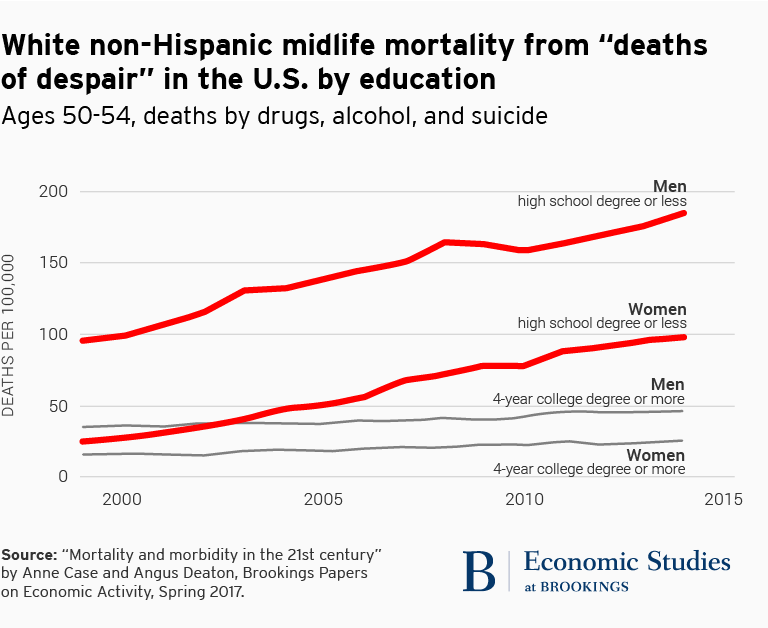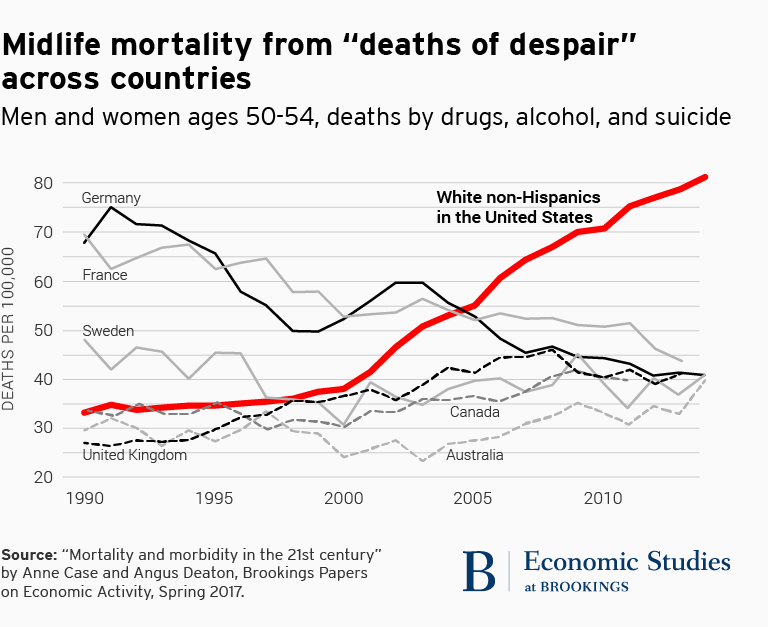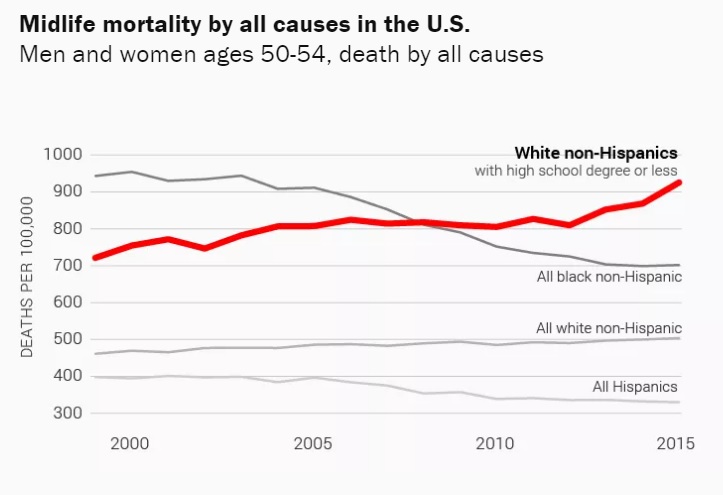 The Daily Caller asked Fochtmann to explain his comment:

Fochtmann told The Daily Caller "a joke's a joke isn't it?"

"I'm a white male. I'm an old man, and I'm appalled by what's happening to a lot of people my age, and their either lack of morality or whatever it is," he continued. "There's no big protest going on about [the Trump] administration."

"It's anathema to me. I hear a lot of people out there espousing things about being good Christians, being patriots and what not. We just read different history books. Different Bible, everything."

"I don't really know what to say," Fochtmann conceded. "I thought the point of the joke is that it won't be long, and that this won't be a majority white nation, and I think that's a good thing."

"I think it's about time Americans come to terms with we are a melting pot," he clarified. "We've been calling ourselves a melting pot forever and ever and ever."

"So there you are, you know, one of these days we'll be a big melting pot stew and it won't predominantly be white people, and that's ok with me."
If that's the case, why do you choose to live in the second whitest state in the union?

Why don't you live in one of the states loaded with MS13 gang members who are dumping headless bodies at children's playgrounds?

Follow InformationLiberation on Twitter and Facebook.