Mark Cuban, Offering No Evidence, Peddles Insane Russia-Trump Conspiracy Theory
Chris Menahan
InformationLiberation
Apr. 03, 2017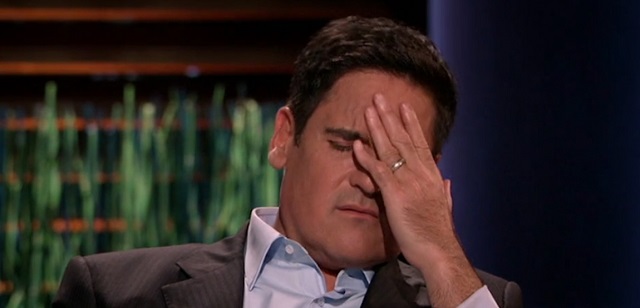 Investor turned anti-Trump activist Mark Cuban unleashed a tweet storm Saturday afternoon laying out why he believes Trump was part of a Russian conspiracy directed by Russian president Vladimir Putin.

Cuban, who endorsed failed candidate Hillary Clinton during the last election, said there's "no chance this is a DJT led conspiracy" because "he isn't detail oriented, organized or big picture enough" to pull any type of conspiracy off, but the same does not apply to shadowy puppet master Vladimir Putin.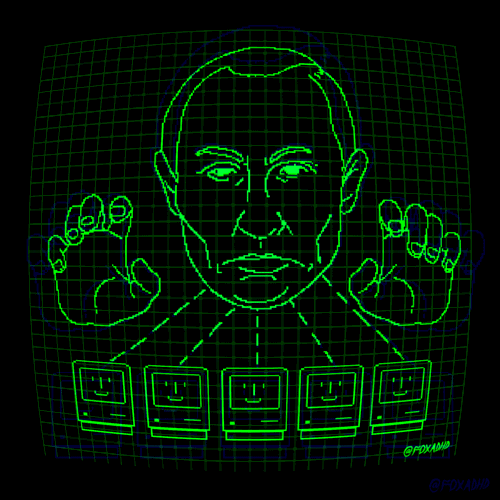 "I think Putin recognized trumps [sic] greed and took advantage by back channeling coordinated misinformation in an attempt to influence voters," Cuban said, implying Russian influence decided the election.

"Trump had no idea this was happening. He was doing what he was told to do. Stick to the script and read what was written for him," he said.

Indeed, if there's one thing Trump is known for, it's sticking to scripts other people write for him.

Here's Cuban full, typo-laden rant: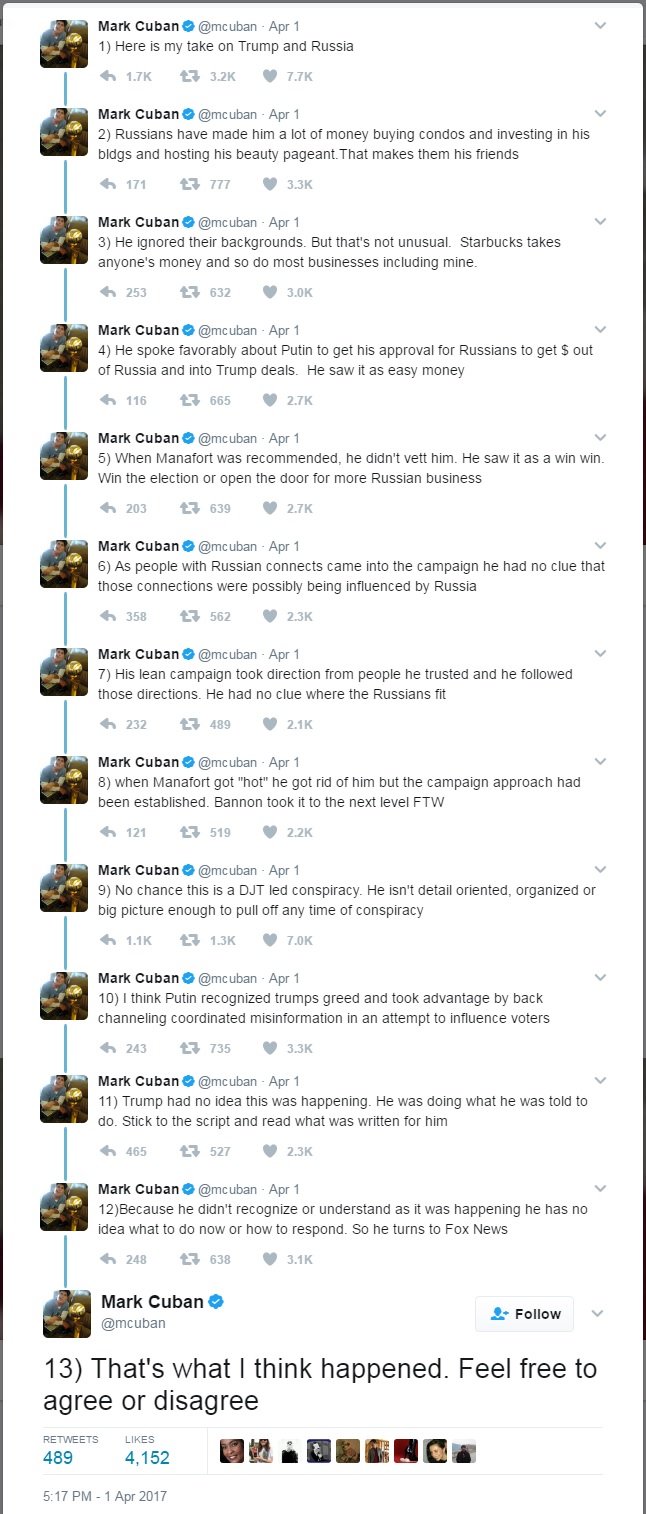 Follow InformationLiberation on Twitter and Facebook.