Leftists Reenact Trump-Hillary Debate With Swapped Genders, Find Trump Won Even Harder
Chris Menahan
InformationLiberation
Mar. 09, 2017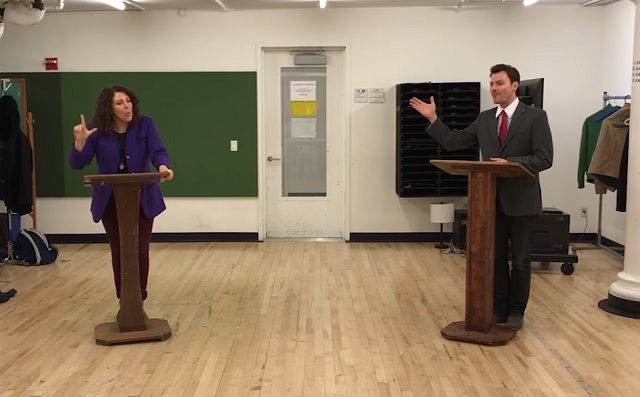 Leftist who thought sexism was holding back Hillary Clinton set out to prove their theory by reenacting the Trump-Hillary October 2016 debate with actors of the opposite gender.

Rather than have their biases confirmed, the liberal audience found the male Hillary repellent and said the female Trump won the debate.

From NYU.edu:

[Steinhardt clinical associate professor of educational theatre, Joe Salvatore] says he and [Associate professor of economics and political science at INSEAD, Maria Guadalupe] began the project assuming that the gender inversion would confirm what they'd each suspected watching the real-life debates: that Trump's aggression—his tendency to interrupt and attack—would never be tolerated in a woman, and that Clinton's competence and preparedness would seem even more convincing coming from a man.

But the lessons about gender that emerged in rehearsal turned out to be much less tidy. What was Jonathan Gordon smiling about all the time? And didn't he seem a little stiff, tethered to rehearsed statements at the podium, while Brenda King, plainspoken and confident, freely roamed the stage? Which one would audiences find more likeable?
It turned out the liberal audience preferred Trump.



As Maria Guadalupe said:

At some point they were able to do it from memory with the video of Trump and Clinton playing along behind them on a TV, so their level of accuracy was pretty amazing. Once we got into rehearsal and started experiencing Clinton in a man's voice and body, Maria and I started to think that maybe Daryl had the harder job. We both thought that the inversion would confirm our liberal assumption—that no one would have accepted Trump's behavior from a woman, and that the male Clinton would seem like the much stronger candidate. But we kept checking in with each other and realized that this disruption—a major change in perception—was happening. I had an unsettled feeling the whole way through.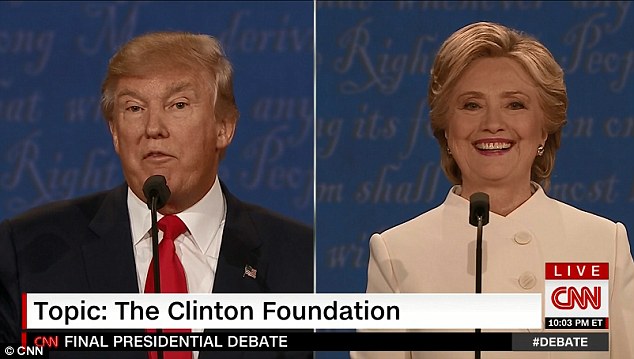 ...We heard a lot of "now I understand how this happened"—meaning how Trump won the election. People got upset. There was a guy two rows in front of me who was literally holding his head in his hands, and the person with him was rubbing his back. The simplicity of Trump's message became easier for people to hear when it was coming from a woman—that was a theme. One person said, "I'm just so struck by how precise Trump's technique is." Another—a musical theater composer, actually—said that Trump created "hummable lyrics," while Clinton talked a lot, and everything she [said] was was true and factual, but there was no "hook" to it. Another theme was about not liking either candidate—you know, "I wouldn't vote for either one." Someone said that Jonathan Gordon [the male Hillary Clinton] was "really punchable" because of all the smiling. And a lot of people were just very surprised by the way it upended their expectations about what they thought they would feel or experience. There was someone who described Brenda King [the female Donald Trump] as his Jewish aunt who would take care of him, even though he might not like his aunt. Someone else described her as the middle school principal who you don't like, but you know is doing good things for you.
Guadalupe said watching the play was eye opening and made her understand why people voted for Trump:

I was surprised by how critical I was seeing [Clinton] on a man's body, and also by the fact that I didn't find Trump's behavior on a woman to be off-putting. I remember turning to Maria at one point in the rehearsals and saying, "I kind of want to have a beer with her!" The majority of my extended family voted for Trump. In some ways, I developed empathy for people who voted for him by doing this project, which is not what I was expecting. I expected it to make me more angry at them, but it gave me an understanding of what they might have heard or experienced when he spoke.

This was a common theme throughout the election. People who only knew of Donald Trump what they saw in the lying media changed their minds completely after seeing him talk at his rallies. On the other hand, even though the media portrayed Hillary Clinton as an angel, the more they saw her speak the more they saw she comes across as an evil witch and a soulless phony who won't stop screaming.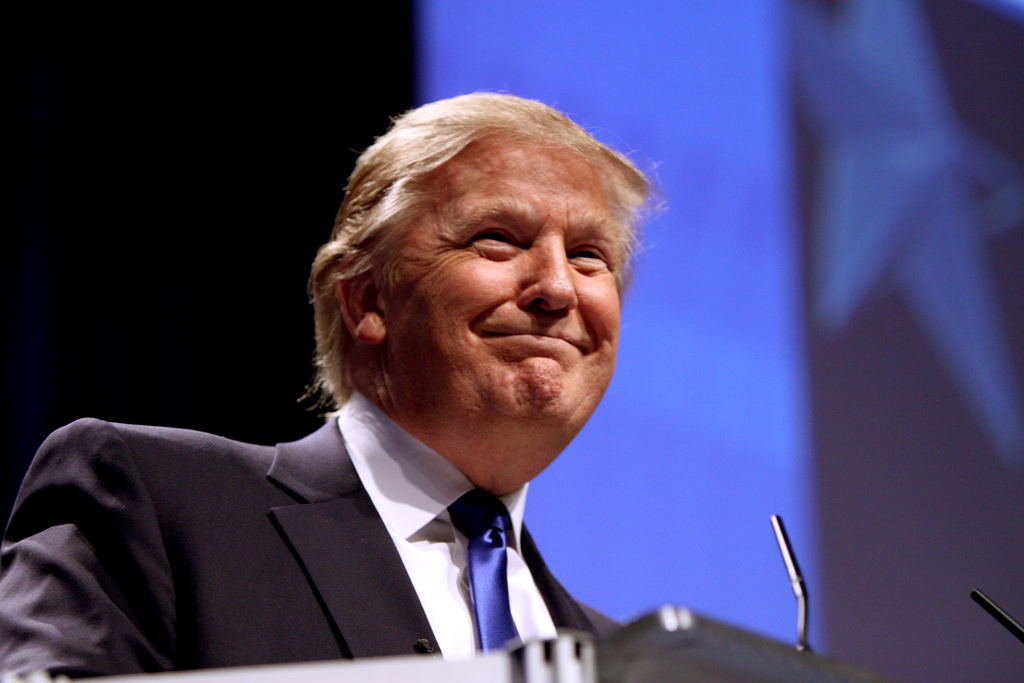 Follow InformationLiberation on Twitter and Facebook.