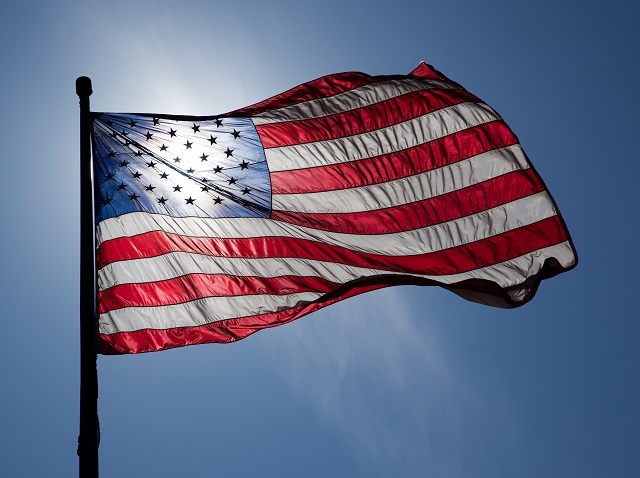 While Republicans view America as a Christian nation founded by Europeans, Democrats view the country as dumping grounds for the oppressed peoples of the world.

From the AP:

NEW YORK (AP) -- Add one more to the list of things dividing left and right in this country: We can't even agree what it means to be an American.

A new survey from The Associated Press-NORC Center for Public Affairs Research finds Republicans are far more likely to cite a culture grounded in Christian beliefs and the traditions of early European immigrants as essential to U.S. identity.

Democrats are more apt to point to the country's history of mixing of people from around the globe and a tradition of offering refuge to the persecuted.

While there's disagreement on what makes up the American identity, 7 in 10 people - regardless of party - say the country is losing that identity.

...There are some points of resounding agreement among Democrats, Republicans and independents about what makes up the country's identity. Among them: a fair judicial system and rule of law, the freedoms enshrined in the Constitution, and the ability to get good jobs and achieve the American dream.
Here's the charts: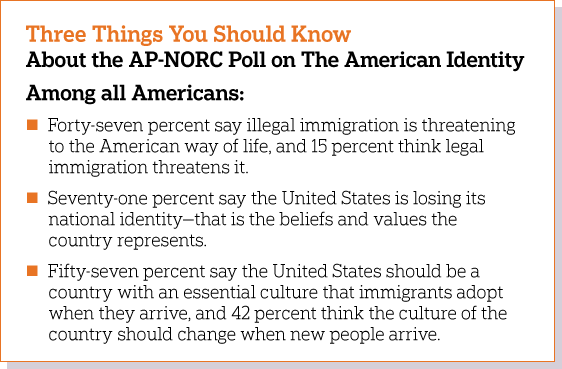 Americans value a "fair judicial system and the rule of law," but don't understand those are products of "our culture established by the country's early European immigrants."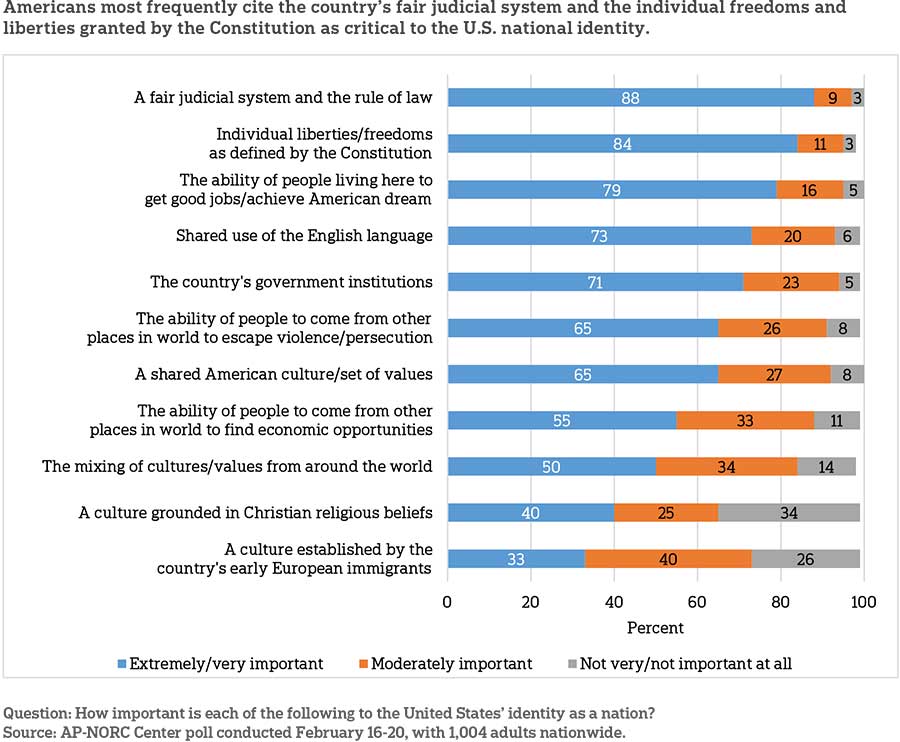 Collectivist brainwashing in college makes people even less likely to recognize this fact.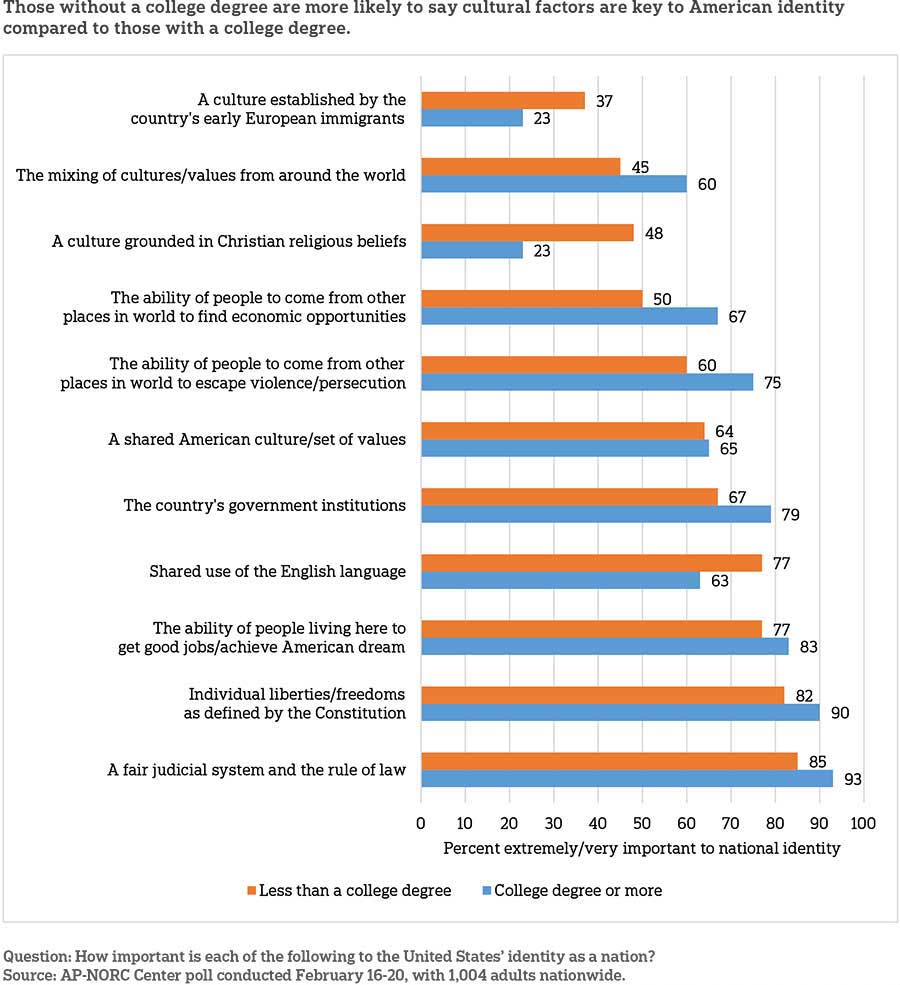 While the majority of Americans view illegal immigration as "extremely/very threatening," they don't understand our legal immigration system is bringing in around one million people a year, mostly from the third-world, and 80% of whom vote Democrat.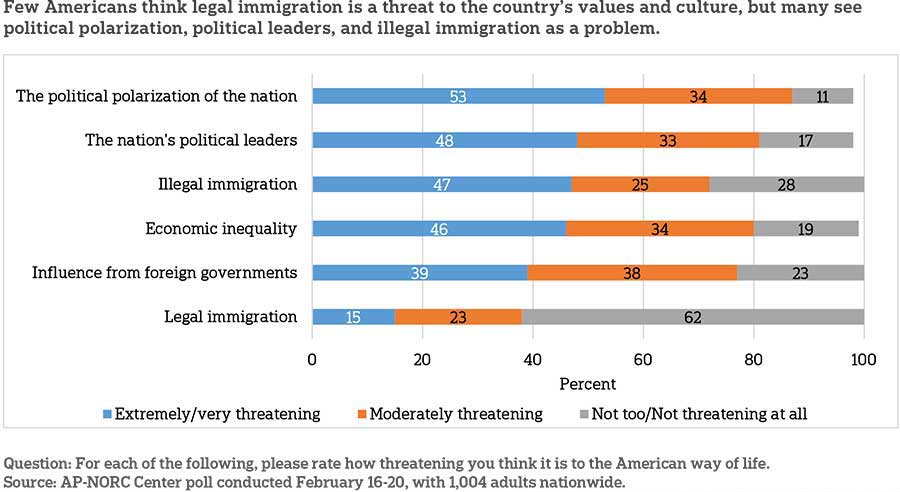 Nonetheless, Americans understand these third-world immigrants are not assimilating.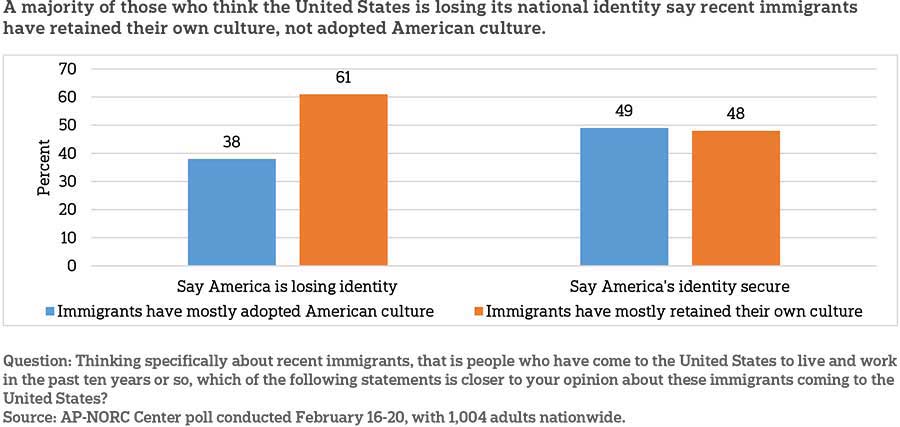 This next question is worded specifically to get a positive response, you can see the wording at the bottom.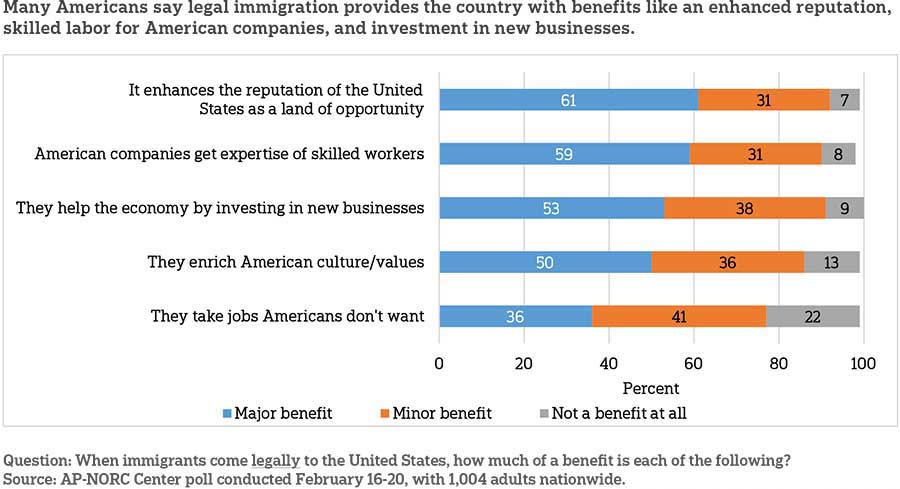 Most Americans view legal immigration as a risk to our welfare system, our jobs, and our safety, but the AP-NORC chose to spin this by saying most Americans don't view these things as a "major risk."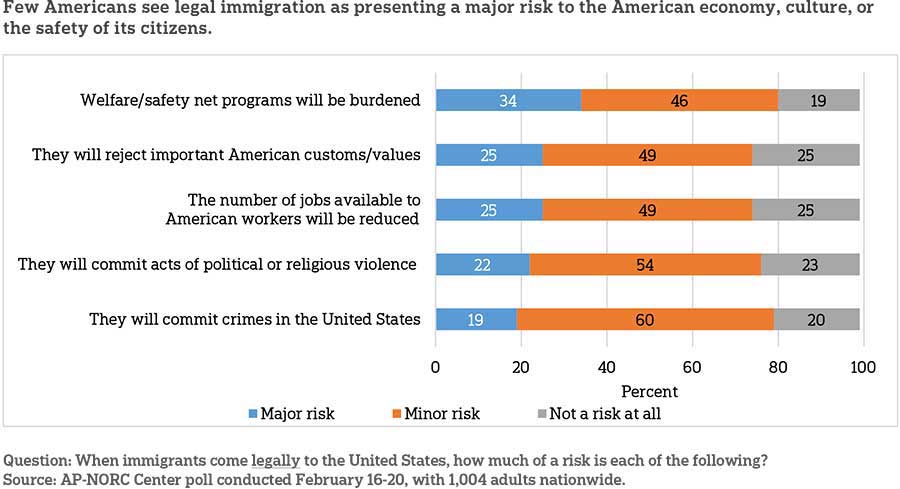 A clear majority of Americans say the risks outweigh the "benefits" of taking in refugees, but the AP-NORC managed to spin this saying "nearly half" of Americans say "the benefits outweigh the risks."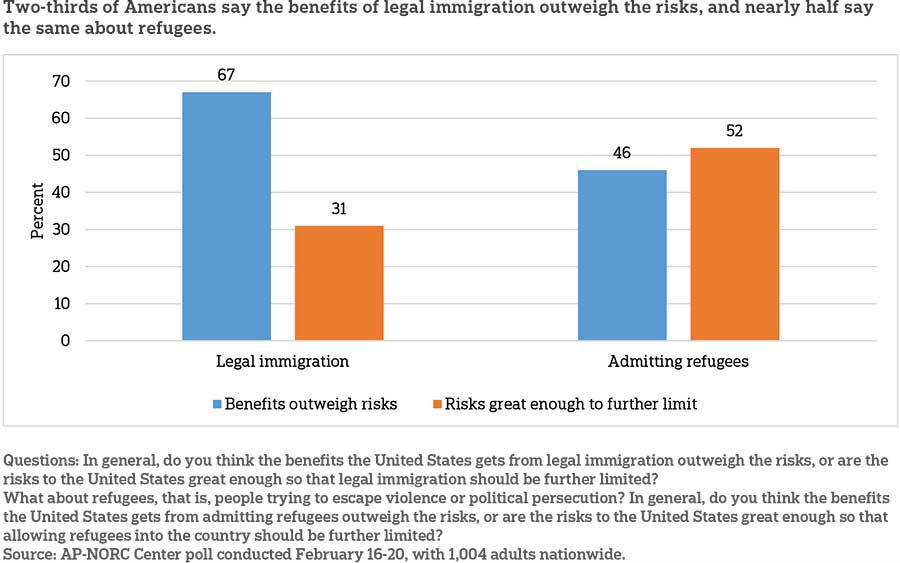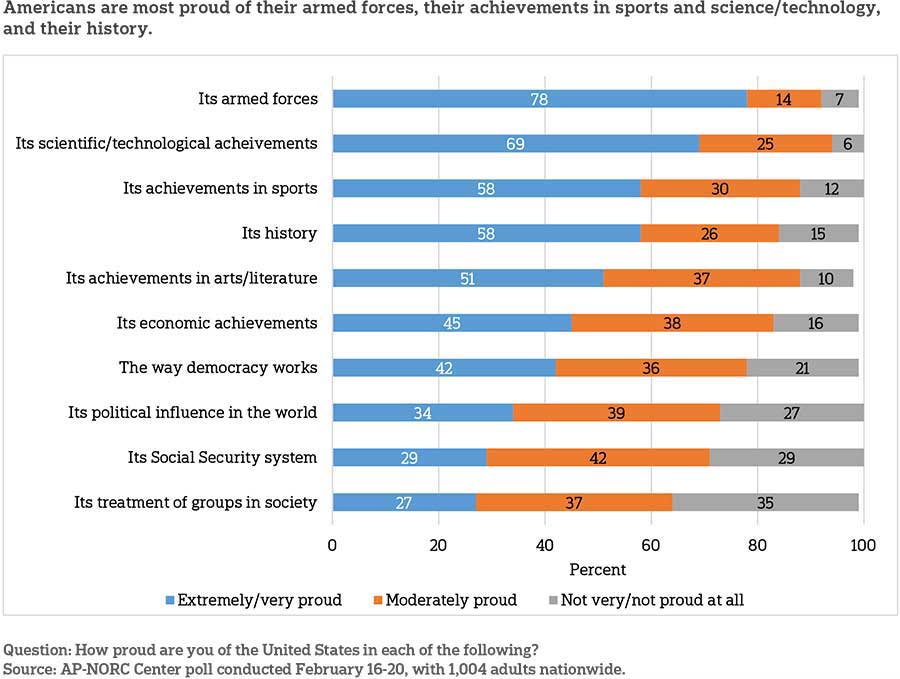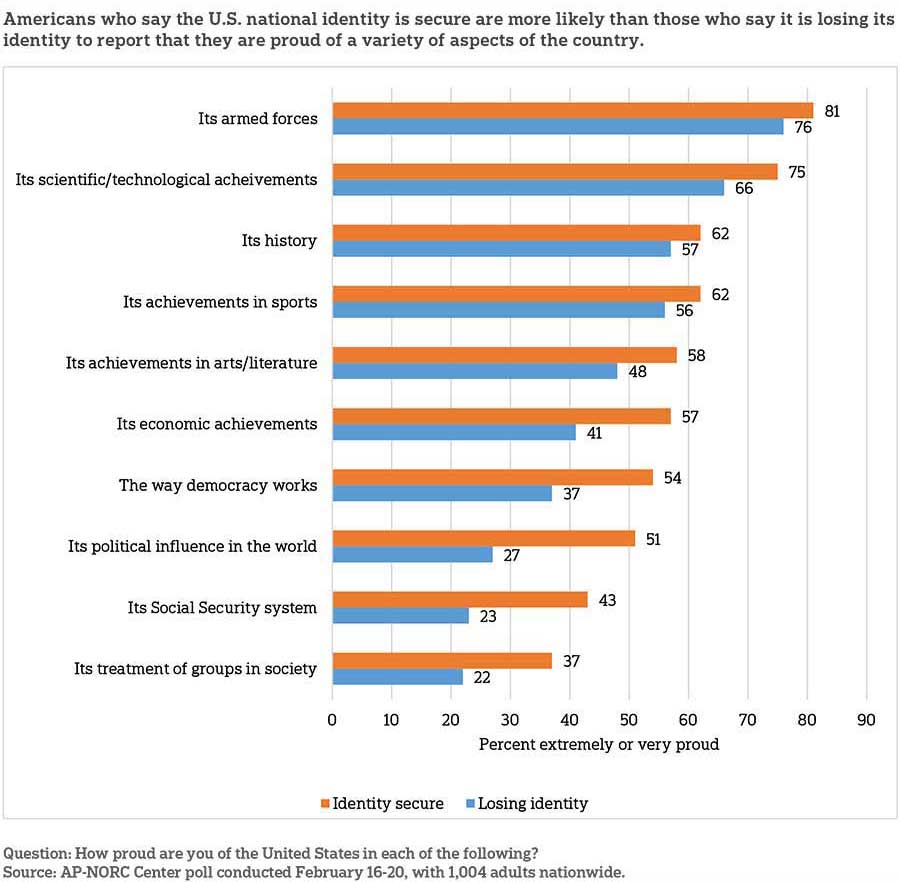 This poll, along with many others, shows there is unquestionably two Americas. It's absolutely imperative our side win if we're to preserve what made this country great.

Follow InformationLiberation on Twitter and Facebook.