James Clapper, Who Lied to Congress About NSA Spying, Says Obama Didn't Spy on Trump
Chris Menahan
InformationLiberation
Mar. 06, 2017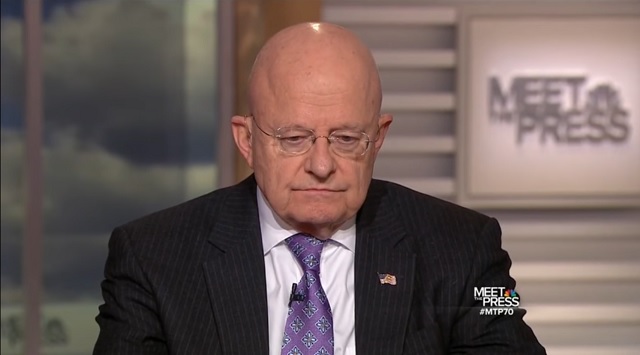 Former Director of National Intelligence James Clapper, who lied under oath to congress in 2013 by insisting the NSA is not spying on Americans, said Sunday on Meet the Press the Obama administration did not spy on Donald Trump.

TODD: If the FBI had a FISA court order for surveillance, would that be information that you would know or not know?

CLAPPER: Yes.

TODD: You would be told this?

CLAPPER: I would know that, yes.
TODD: If there was a FISA court order?

CLAPPER: Something like this absolutely.

TODD: And at this point, you can't confirm or deny whether that exists?

CLAPPER: I can deny it.

TODD: There is no FISA court order?

CLAPPER: Not to my knowledge.

TODD: Of anything at Trump Tower?

CLAPPER: No.

TODD: Well, that's an important revelation at this point.
CNN, Reuters, Politico, USA Today and most other news agencies took Clapper at his word and didn't feel it was important to inform their readers he's a proven liar who lied to congress while under oath on the exact same topic.



Follow InformationLiberation on Twitter and Facebook.