Trump Suggests Jewish Center Bomb Threats May Be Staged To 'Make People Look Bad'
Chris Menahan
InformationLiberation
Feb. 28, 2017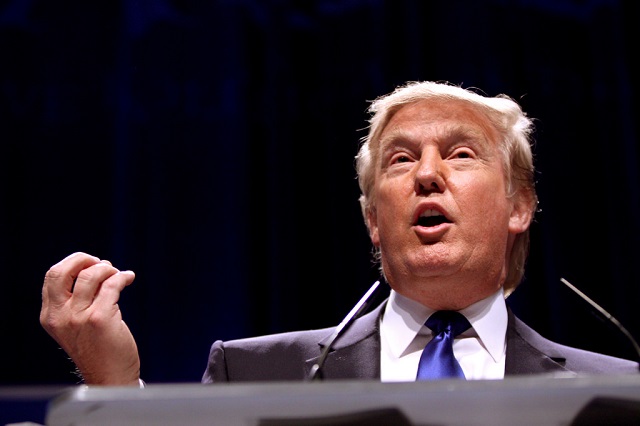 President Trump suggested Tuesday the string of bomb threats called into Jewish centers -- which the media has used to try and paint him as antisemitic -- may be staged to "make people look bad."

From The New York Times:

President Trump suggested on Tuesday that the recent spate of anti-Semitic bomb threats and cemetery vandalism could be politically coordinated attacks to "make people look bad" — an apparent suggestion that his opponents could be behind them.

Speaking at the White House to attorneys general from around the country, Mr. Trump was asked by Josh Shapiro, the attorney general of Pennsylvania, about the wave of attacks and how the federal government could work with state governments to confront the violence.

"First, he said the acts were reprehensible," Mr. Shapiro, a Democrat who was elected to the post in November, said while recounting Mr. Trump's response. "Second he said: 'And you've got to be careful, it could be the reverse. This could be the reverse, trying to make people look bad.' "

The comments echoed the Twitter post of an adviser, Anthony Scaramucci, who suggested that Democrats were behind threats to Jewish community centers.


...Democrats condemned Mr. Trump's remarks on Tuesday and called for an apology.

"For millennia, Jews have not only endured unthinkable violence, but the subsequent denial of that violence," said Eric Walker, a spokesman for the Democratic National Committee. "For the president of the United States to insinuate that threats to Jewish community centers are illegitimate is truly beyond the pale."

The Anti-Defamation League, which combats anti-Semitism, said it was "astonished" by Mr. Trump's sentiments and called on him to clarify his remarks.
Listen to one of the calls as shared by the Jewish Telegraph Agency.



While there's a voice modulator, the voice sure has a unique dialect.

Note, the JTA says in the first line of their article "the call [was] made to look as if it came from inside the building."

What if it did come from inside the building?

What if it was a staged hate crime hoax to smear Trump like so many others happening all across the country?

Follow InformationLiberation on Twitter and Facebook.