'17-Year-Old' Afghan 'Refugee' Who Murdered German Student Lied About Being a Minor
Chris Menahan
InformationLiberation
Feb. 27, 2017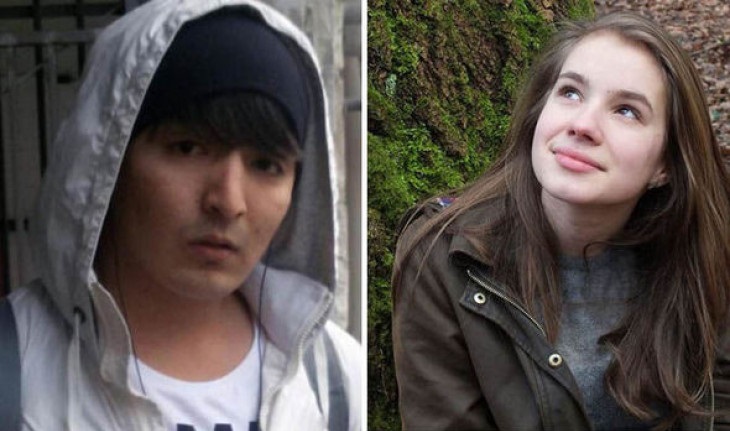 The "17-year-old" Afghan "refugee" who raped and murdered 19-year-old German medical student Maria Ladenburger lied about being a minor in order to gain access to Germany.

I reported on this two and a half months ago, but German police just finished their official investigation.

From The Daily Mail:

An Afghan asylum seeker charged with raping and murdering the daughter of an EU official will be tried as an adult, after it was found that he lied about being a minor.

Hussein Khavari was arrested over the rape and murder of 19-year-old medical student Maria Ladenburger in Freiburg, south-west Germany, in December last year.

He claimed he was 17, which meant he could only serve a maximum of ten years in jail if found guilty.

However, a report commissioned by the prosecutor's office has concluded that Khavari was at least 22-years-old at the time of the offence.
Who could have possibly predicted this?
...The new report on his age clears the way for prosecutors to charge him as an adult, meaning that if convicted, he could face a life sentence.

Following his arrest, it emerged that he had been sentenced to ten years in jail in Greece after he threw a 20-year-old student off a cliff on the island of Corfu in May 2013.

The woman was severely injured but miraculously survived the ordeal and was able to identify her attacker.

Khavari was placed in youth detention and it is unclear why he was freed so soon into his prison sentence.

He did not report to parole officers after his early release and authorities issued a search warrant for the Afghan migrant, but only in Greece.

German authorities have slammed the Greek authorities for 'negligence', saying that if they had known about Khavari's past, he would not have been allowed into the country.
Ah, yes. It's those damn Greeks' fault!

The problem with this whole scenario is a life sentence in a German prison is better living conditions than having to live in Afghanistan as a free man.



This is not a way to deter crime, it's a way to ensure it.

Follow InformationLiberation on Twitter and Facebook.