CNN's Cuomo Criticizes 'Intolerant Dad' For Not Wanting Daughter To See A Penis In Locker Room
Chris Menahan
InformationLiberation
Feb. 23, 2017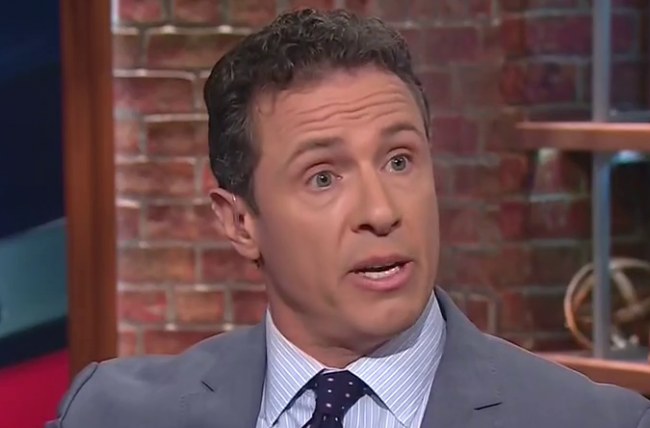 Not wanting your daughter to see a man's penis while changing in the girls locker room makes you an insufferable bigot, at least according to CNN's Chris Cuomo.

From Infowars:

CNN host Chris Cuomo had a bizarre response to a question on Twitter earlier today when he suggested that an "intolerant" father would be to blame for a 12-year-old girl not wanting to see a penis in the locker room.

Cuomo was asked, "What do you tell a 12 year old girl who doesn't want to see a penis in the locker room?"

He responded, "I wonder if she is the problem or her overprotective and intolerant dad? teach tolerance."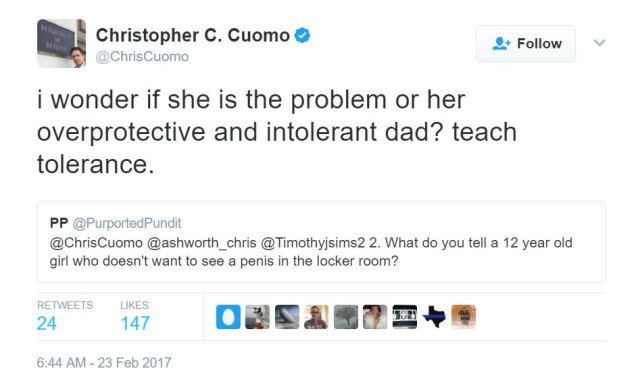 The discussion was in the context of the Trump administration withdrawing Obama-era instructions that transgender students can choose to use the bathroom of the gender they identify with and not be restricted to their biological gender.

The CNN host is clearly suggesting that the 12-year-old girl not wanting to see the penis of a transgender individual (the age of whom was not mentioned) is the fault of her parents for educating her to be intolerant of transgenders.

"So because of liberal logic, parents need to show their little girls an adult male penis at so LGBT adult feels comfortable?" another Twitter user asked Cuomo.

"Are you thinking?" he responded.
Yeah, what are you, some sort of a bigot???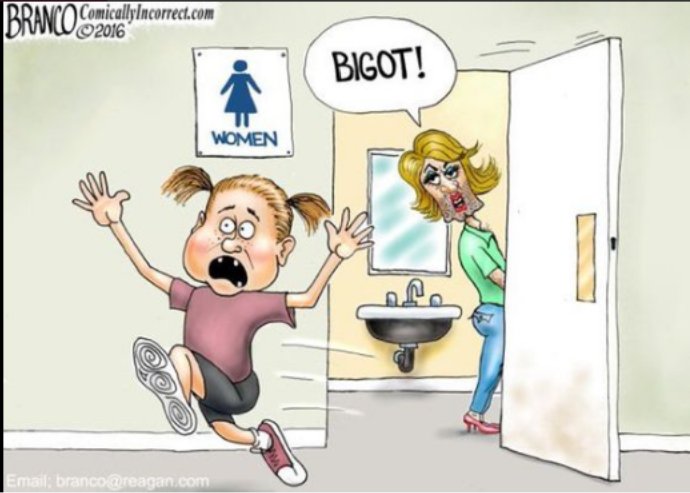 Incidentally, the real story behind the reversal is a court overturned Obama's trans-bathroom rule in April 2016 and the Trump administration has simply decided not to fight to preserve it.

The lying media went out of their way to hide this as what actually happened as you can see in this ridiculously worded article from Bloomberg.



Follow InformationLiberation on Twitter and Facebook.