Report: "Reince's Gal White House Chief of Staff Katie Walsh Is Source of Trump Leaks to NYT & Others"
Chris Menahan
InformationLiberation
Feb. 20, 2017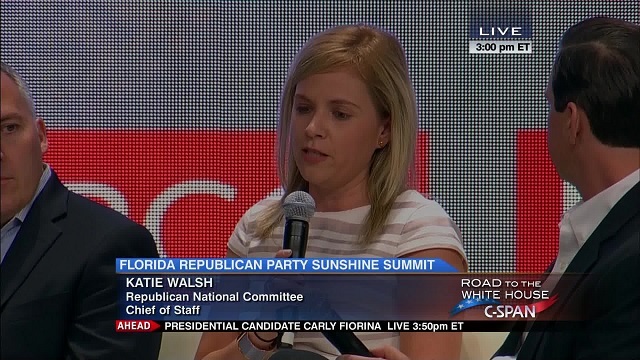 Charles Johnson is reporting at GotNews White House Deputy Chief of Staff and #NeverTrump Republican Katie Walsh is behind "a bunch of leaks" from the Trump White House.

From Got News:

White House Deputy Chief of Staff and #NeverTrump Republican Katie Walsh has been identified as the source behind a bunch of leaks from the Trump administration to The New York Times and other media outlets, according to multiple sources in the White House, media, donor community, and pro-Trump 501(c)4 political group.

"Everyone knows not to talk to her in the White House unless you want to see it in the press," says a source close to the president. "The only question is whether or not she's doing it at the behest of [White House Chief of Staff] Reince Priebus or if she's doing it to advance herself in DC media circles."

One source in particular stands out: Walsh is close to Maggie Habberman, a New York Times reporter who wrote fawning pro-Republican National Committee stories during the presidential election. Walsh has also planted stories in The Washington Post and Politico.

Walsh is referred to as "Madame President" in the White House, says a senior aide. "It isn't a compliment."
Read his full report and judge for yourself.

Johnson says Trump has been putting out false information to try and identify the leakers and unmask their network.

Multiple leaks lately have been denounced immediately by the White House as "fake news."

Follow InformationLiberation on Twitter and Facebook.